22nd MONACO YACHT SHOW

19-22 SEPTEMBER 2012:
LIVE THE MYS EXPERIENCE

Press release – March 5, 2012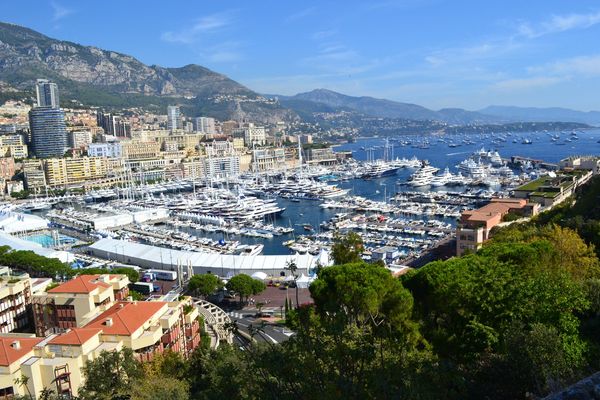 Port Hercules in Montecarlo

Communiqué de Presse
Editorial by GAËLLE TALLARIDA

Managing Director,
Monaco Yacht Show
Welcome to another exciting edition of our Summertime Monaco Yacht Show. Ithing it gets better each year, as does the quality of the show that my team work so hard, year-round, to stage.

September sees the show set to welcome an even broader base of visitors many of who have the wherewithal to buy. In the past these discerning clientele may ont have been aware just what a spectacle awaits them inside Port Hercules where superyachts dock to show visitors their magnificence. Shipyards, brokerage houses, designers and interior suppliers all have stands and that makes the visit the complete superyacht shopping experience unavailable anywhere else in the world.
The show has become grander and even more luxurious in the facilities. New this year in the Upper Deck Lounge a welcoming area set aside, catering to the most prestigious of Monaco Yacht Show visitors. Overlooking the harbour it offers facilities for hosting discreet meetings, with a Champagne bar and restaurant that allows those who need to carry on business discussions or more informal meetings all day long...
Gaëlla Tallarida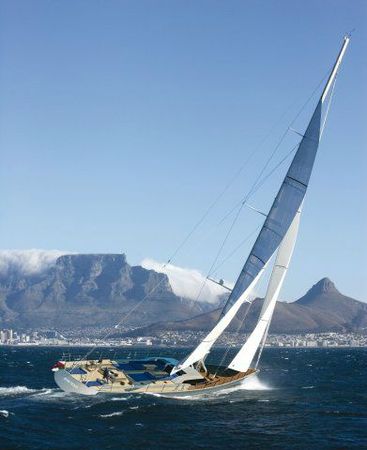 Exhibitors and visitors alike left last year's Monaco Yacht Show feeling optimistic about the superyacht industry. Now the show's organisers are preparing yet another great edition this coming September for the world's highest-net-worth clientele.

In recent years the Monaco Yacht Show has developed into the most important rendezvous for superyacht connoisseurs and its importance seems to have become even more decisive over the last couple of years. Months ahead of the 22nd edition, more than 83% of the exhibition space on land has already been assigned, demonstrating clearly just how many yachting companies know they cannot afford to miss out on securing a stand. Afloat, the organisers have already received a considerable number of applications for berths and strongly advise anyone considering showing a yacht at the 2012 MYS to apply without further delay – the berths have not yet been allocated so there is still time.

Enjoy the MYS experience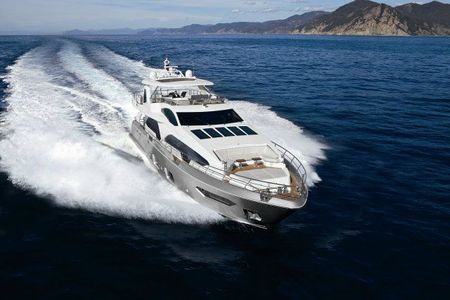 The MYS is the only show that exhibits 100 of the most recent and spectacular superyachts and megayachts. On the stands, the most innovative products and luxury services are exhibited by a selection of 500 of the world's leading companies: the finest shipyards, the top yacht designers, the main broker agencies and the best superyacht equipment suppliers.

The show provides four days of excellent opportunities to network with your business peers and meet interesting new people, in the scintillating environment of Monaco. Enjoy the MYS experience and attend all the splendid cocktail parties, awards dinners and conferences organised by the exhibitors, in the show venue, on board the yachts and in Monte-Carlo's fabulous luxury hotels.

Gaëlle Tallarida, the show's Managing Director, says: "We deliver a social and business networking platform that features a unique interactive experience for the world's top clientele in the superyacht niche market. We can only advise you to prepare your participation very early on, as many months as possible before the show! If you are exhibiting at the 2012 show, make sure you stand out from your competitors by actively promoting your participation: put your communication strategy in place right now and increase your chances of reaching your clientele."

So whether you will be walking the crowded docks of Port Hercule searching for your next superyacht or meeting with the key players in the industry, start identifying the people you need to connect with at the show as soon as you can.
The MYS team is constantly seeking to further upgrade the show's amenities and services for the benefit of the superyacht clientele, and once again promises to deliver a world-class event thanks to its partnerships with prestigious brands, notably providing a VIP shuttle service in association with a car manufacturer and inviting exhibitors to hold their business meetings in a luxurious new show partners' lounge. For the fourth consecutive year, Ulysse Nardin returns as official sponsor of this 2012 MYS, where it will showcase its finest collections of luxury watches.

For the second year, the MYS organisers pledge continuing support for the Wood Forever programme set up by the Prince Albert II of Monaco Foundation to encourage shipyards to use only wood certified as sourced from sustainably managed forests. At the last MYS, the Foundation welcomed the US shipyard Burger Boat as the first official Wood Forever member, and received the support of SYBAss (Superyacht Builders Association).

22nd Monaco Yacht Show

19-22 September 2012

Official sponsor: Ulysse Nardin
****************************************************
DURING THE MONACO YACHT SHOW
FOR YOUR COMMUNICATION
AGENCY PRESS DIACONESCO.TV
GROUP U.S. COMPANY
INTERNET COUNCIL LLC


AUDIOVISUAL - PRESS PHOTO - PRODUCTION TELEVISION -

POST PRODUCTION - DESIGN - DISTRIBUTION -

FILMS FOR TELEVISION - COMMERCIAL FILMS -
TV SERIES - PRO VIDEO REPORTS - VIDEO CLIP -
PRO CINEMA 16m/m - LABORATORY FILM
& VIDEO - TRANSFERT FILMS 16m/m -
8 m/m & Super 8 -
EFFECTS OF MUSIC - SOUND TRACK -
SOUND EDITING DIGITAL AUDIO ...
Contact for Europe :
Tél : + 0039 / 0184 208 291
New FAX : +0039/ 0184 208 291
Mobile : + 0033/ ( 0 ) 6 32 17 36 33
Commercial Registry Numbers USA : 559508-94 & 717632-97
in OREGON - SALEM - U.S.A - 11.13.2008 -
On of digital boards for professional film video editing
AMERICAN AGENCY PRESS DIACONESCO.TV in EUROPE
for PRESS PHOTO MARKET - MARKET HD TELEVISION -
MULTIMEDIA MARKET - MARKET PRINT - INTERNET
MARKETING - INTERNET COMMUNICATIONS -
MEDIATRAINING & PHOTO - COMPUTER TRAINING -
COMMUNICATIONS COUNCIL - MARKET CINEMA ...
AMERICAN COMPANY
INTERNET COUNCIL LLC
AGENCY PRESS DIACONESCO.TV
Bureaux et Régies numériques de DIACONESCO.TV
American Company INTERNET COUNCIL LLC
Registry Number : 559508-94 ( in 2010-2011-2012 )
Box Office USA :
942 Windemere Dr. NW
SALEM, OREGON 97304-2722
U.S.A.
Contact :
1* Phone in EUROPA : +0039/ 0184 208 291
2* Fax for USA and Europa : +0039/0184 208 291
3* Mobile-Phone : +0033 (0) 6 32 17 36 33

internetcouncil@internetcouncil.us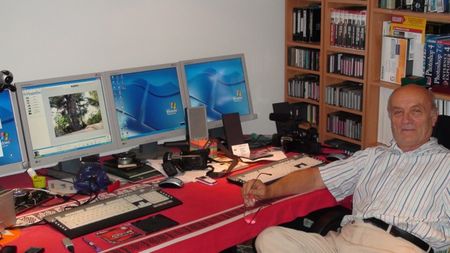 Les Bureaux et les Régies Numériques de la Company INTERNET COUNCIL LLC - DIACONESCO.TV
PUBLICITY FREE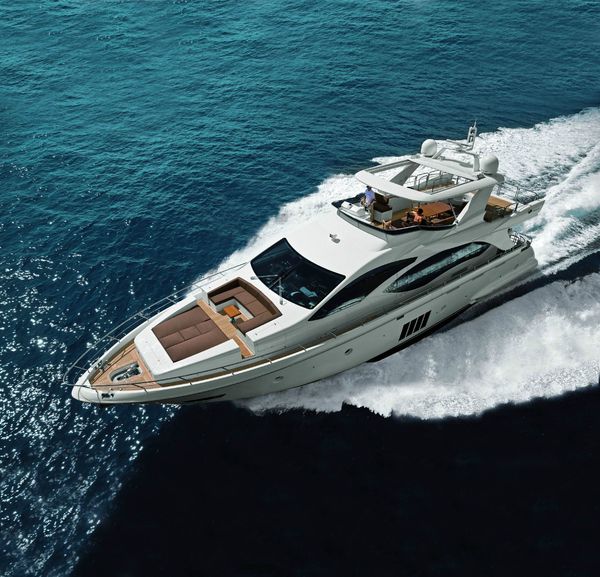 AZIMUT BENETTI GROUP

PRESS RELEASE

The Azimut Benetti Group present at the Genoa International Boat Show with
26 yachts, including 4 making their world premiere.
Benetti has launched the Design Innovation project, inviting the best designers in the world to make proposals for the design of megayachts in the future.
Fraser Yachts confirms its role as number one brokerage company in the world for megayachts sales over 24 meters.
After a positive start at the September boat shows of Cannes and Monaco, both of which encouraging from a commercial point of view, primarily for the Megayachts business line, and despite the evident slump in the Italian market, the Group will be present in Genoa with all its brands and various ranges. Indeed, it will be the builder with the highest number of motor boats on show exceeding 10 metres. In fact the relationship between the Azimut Benetti Group and the Genoa Boat show is so tight that since 52 years it is a point of reference and source of inspiration.
On land and in the water, the Azimut Benetti Group will occupy an exhibition area of almost 4,000 square metres. It will be possible to visit 26 boats on three stands, including 4 being given their world premiere here, joining the other 4 presented at the start of the season.
Motor boat enthusiasts will be able to choose from a wide range of types: open and flybridge boats, eco-friendly or displacement vessels.
Starting with the Atlantis open range, with the Atlantis 34 which enjoyed great
success in Cannes and Barcelona, for the market sector it addresses: this boat offers careful interior design details and prestigious materials while slotting into a highly competitive price band.
The 4 new launches at Genoa are the eagerly-awaited Azimut 54 and Azimut 84,
developed from the positive experience of the Azimut 53 and Azimut 82, which
introduce some major innovations in terms of layout and style. Then there is the
Magellano 43 which will be present either in its flybridge version, already presented in Cannes boat show and in the very new Hard Top version. This configuration is particularly well-suited to those who enjoy sailing in both inland waters and the sea.
The Hard Top version is a winner too for all those who want to cruise in the sun and open air, thanks to the 4 glazed panels in the hard top, two of which can be opened, and which provide a pleasant contact with the open air, the sun and the surrounding fragrances.
The Magellano collection will include, not only this entry-level model, but also the new Magellano 76, which proposes the strength points of the first model bearing the great navigator's name, adding new dimensions: a layout offering four cabins - one of which is multi-purpose - and four bathrooms.
Moreover Azimut 55S, just awarded and crowned with the Most Innovative Yacht
Award and Best Layout & Interior Award 2012 will be on display as well.
Immediately after Genoa, the Azimut Benetti Group will be present at the first US boat show of the season in Fort Lauderdale at the end of October, where, here too it will be in force with another 20 yachts on show.
The Group continues to expand its areas of interest as a worldwide player in its
uncontested role as leader in the production of megayachts. It can now count on new dealers in Egypt, Jordan, Qatar, Denmark and a new structure in north-western Italy.
Among the recent initiatives aiming to add value to quality design and looking forward approach is the "Design Innovation" project promoted by the historic Benetti brand, which has specialised in the construction of displacement vessels from 24 to 100 metres in length since 1873. Benetti is exploring what the future holds in store for the lines of Italian megayachts by inviting 16 top designers from around the world specialising in nautical design to present a series of proposals which, taking existing platforms as the starting point, indicate solutions of style for superyachts of the future measuring between 50 to 90 metres.
Its controlled company, Fraser Yachts, the world's leader in brokerage and yacht
management, already world's number one in the sale of megayachts over 24 metres in 2011, confirms this position for the first six months of 2012.
Azimut-Benetti is the leading and most prestigious builder of mega yachts in the world.
Operating in 68 countries worldwide through a network of 138 sales offices, the Group includes the prestigious brands Azimut Yachts, Azimut Grande, Benetti, and Atlantis, with each one catering to a distinct segment of the yacht market. The Group also includes Yachtique, the service division exclusively dedicated to boat owners, also headed by brokerage and chartering specialists, Fraser Yachts.

Avigliana, 2nd of October 2012
LIST OF THE BOATS ON DISPLAY

On display

Atlantis 34 (Italian news)
Atlantis 38
Atlantis 44
Atlantis 48
Atlantis 58
Atlantis Verve 36
Magellano 43HT (worldwide premiere)
Magellano 43 Fly (Italian news)
Magellano 50
Magellano 76 (worldwide premiere)
Azimut 40
Azimut 45
Azimut 48
Azimut 54 (worldwide premiere)
Azimut 55S (Italian news)
Azimut 62S Italia
Azimut 64
Azimut 70
Azimut 84 (worldwide premiere)
Azimut 88
Azimut Grande 116
Benetti Delfino 93'
Boats in sea trials area:
Azimut 40S
Azimut 78
Azimut 95
Magellano 50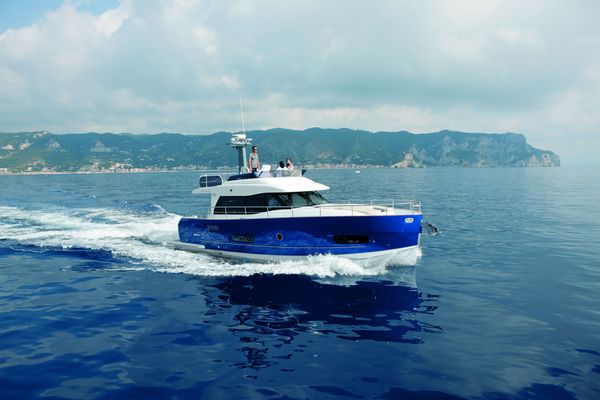 *****************************************************************************************

LES PHOTOS EN HAUTE DEFINITION DE L'INAUGURATION DU MONACO YACHT SHOW PAR S.A.S. LE PRINCE ALBERT II DE MONACO SUIVI DE LA VISITE DU SALON LE 19.09.2012 - PRINCIPAUTE DE MONACO -

C. COPYRIGHTS AGENCY PRESS INTERNATIONAL AMERICAN GROUP INTERNET COUNCIL LLC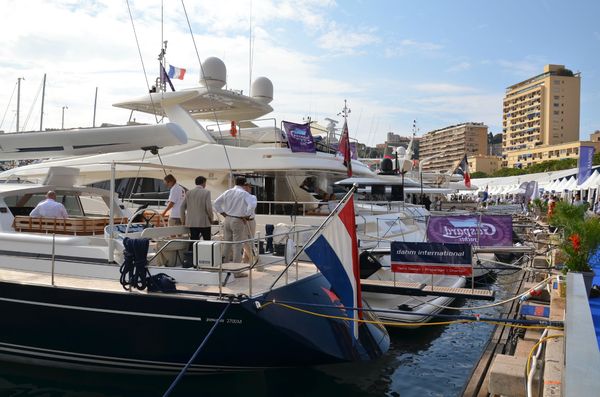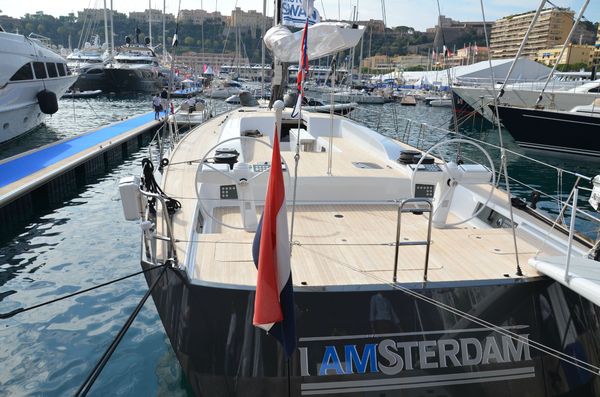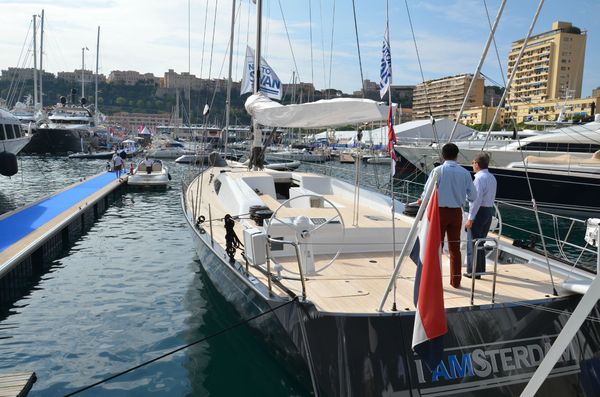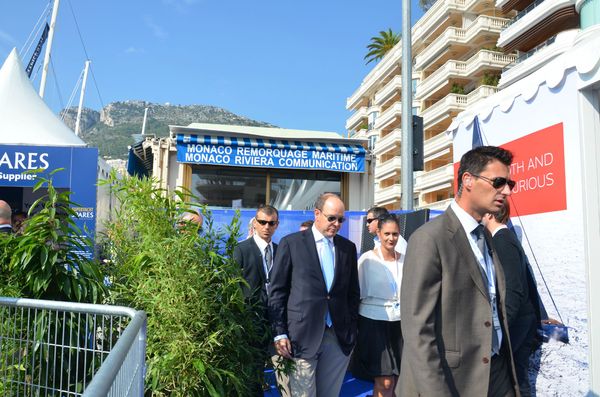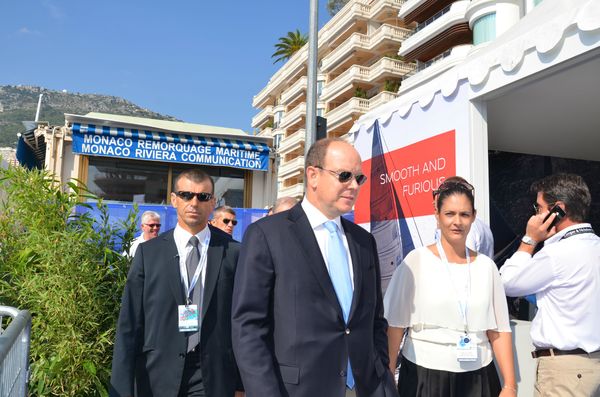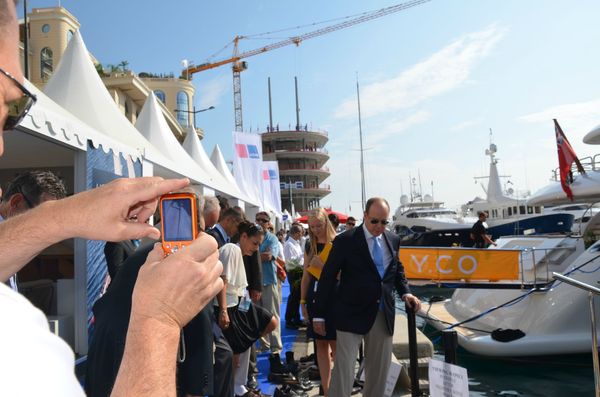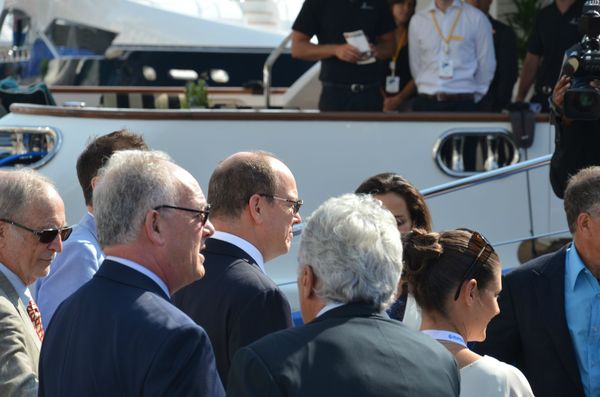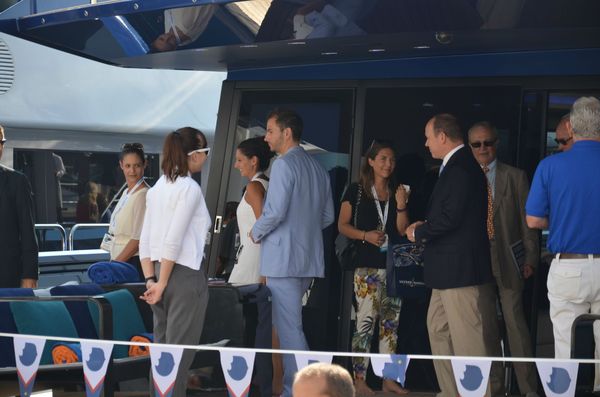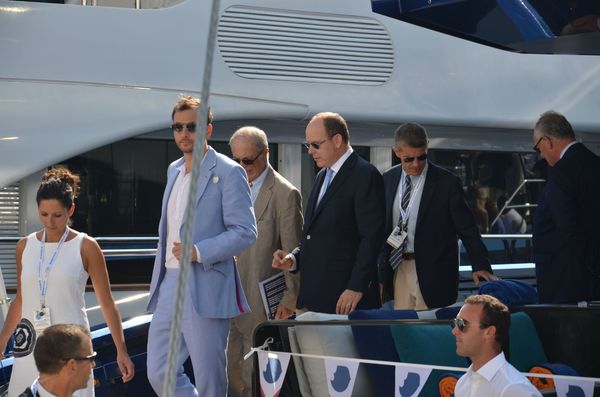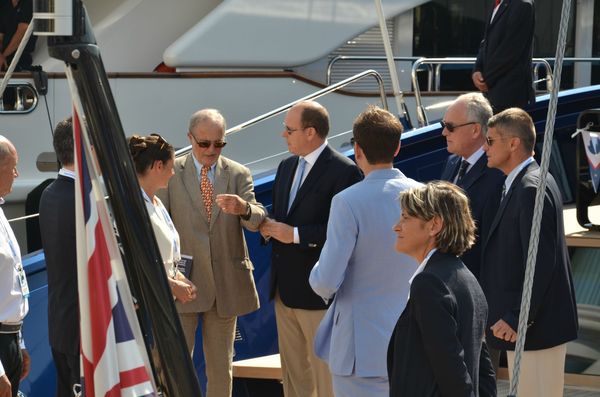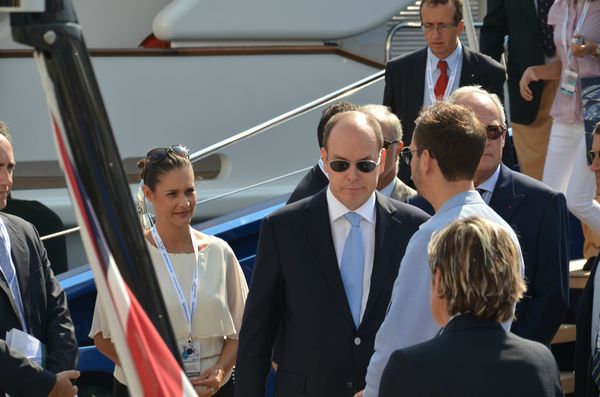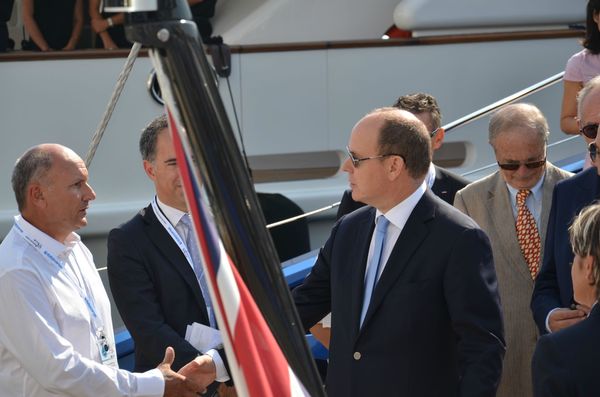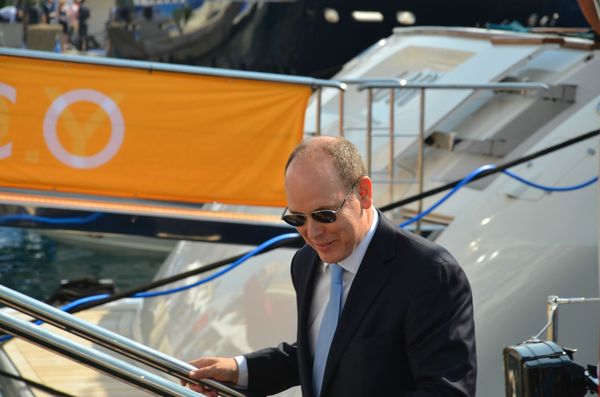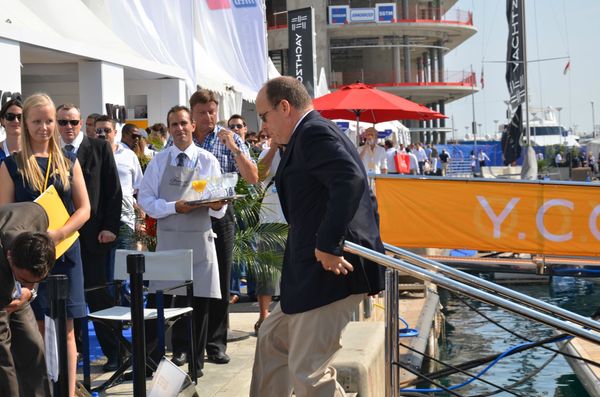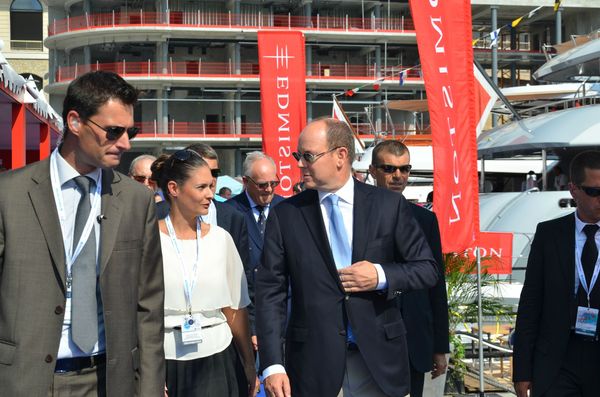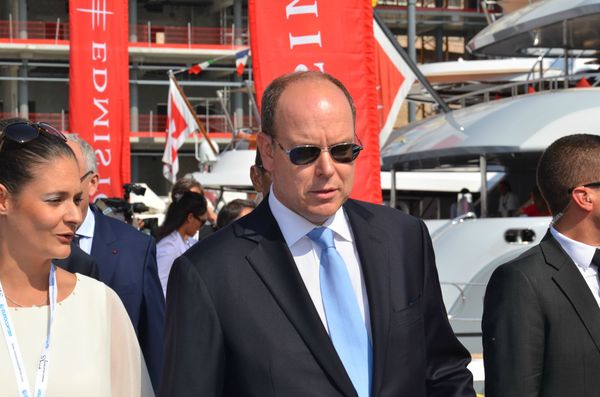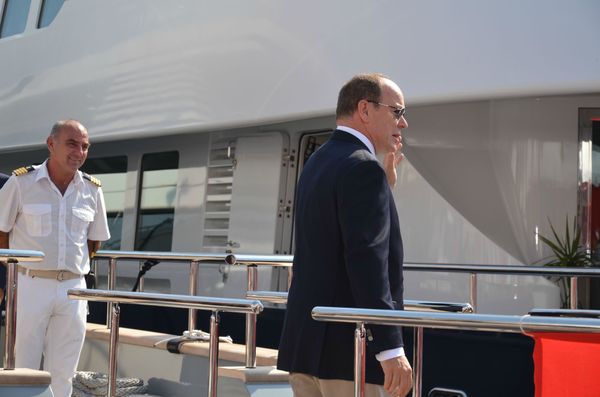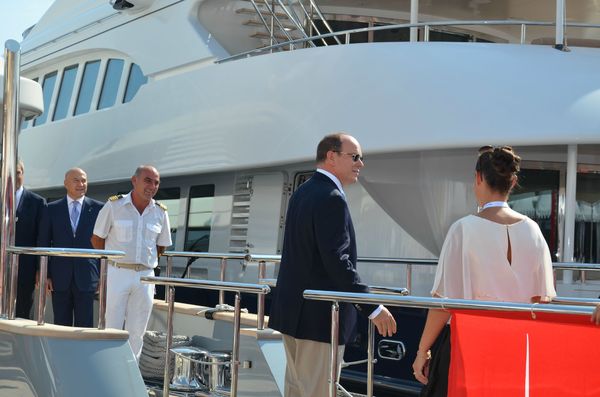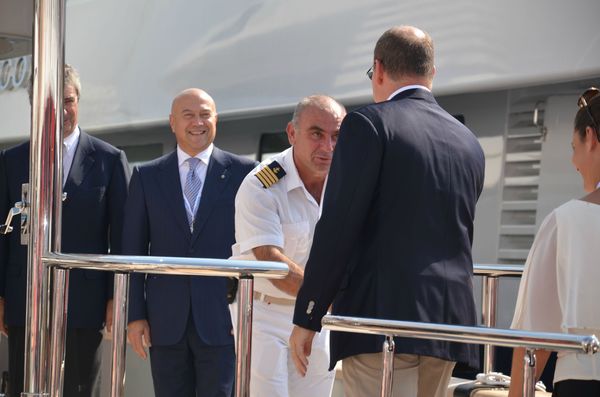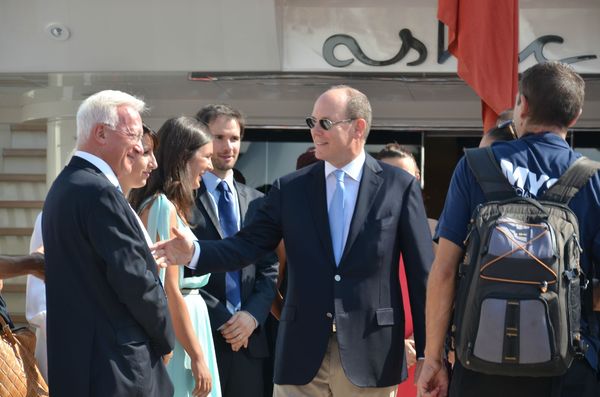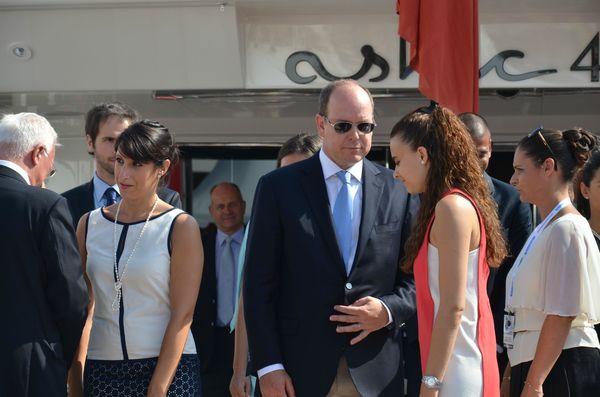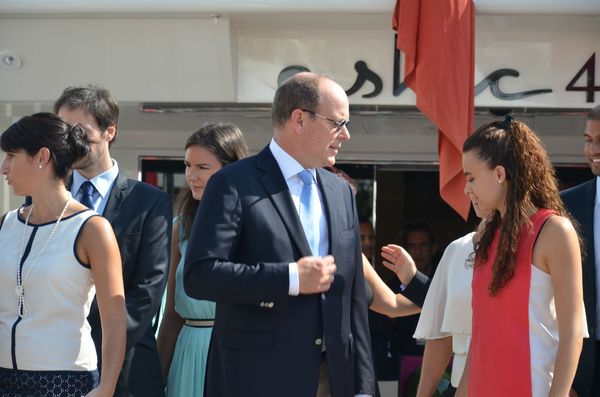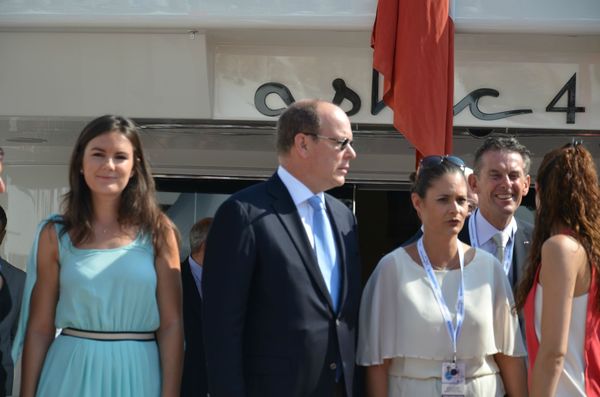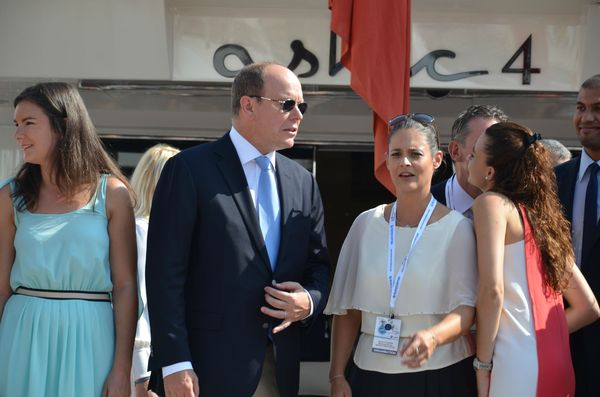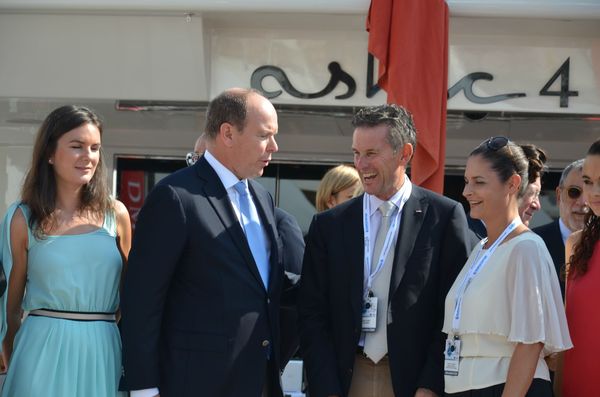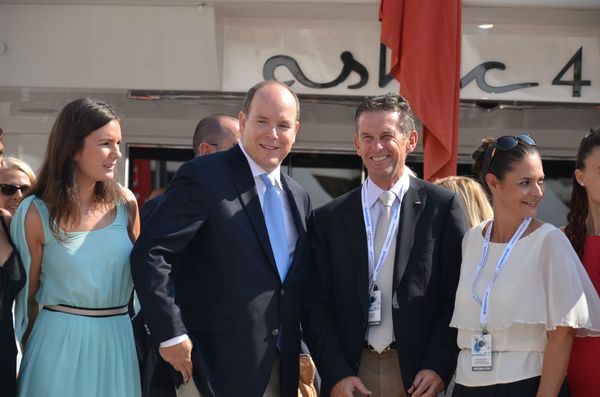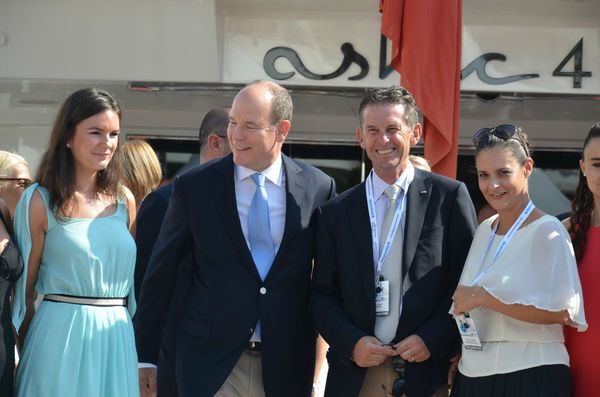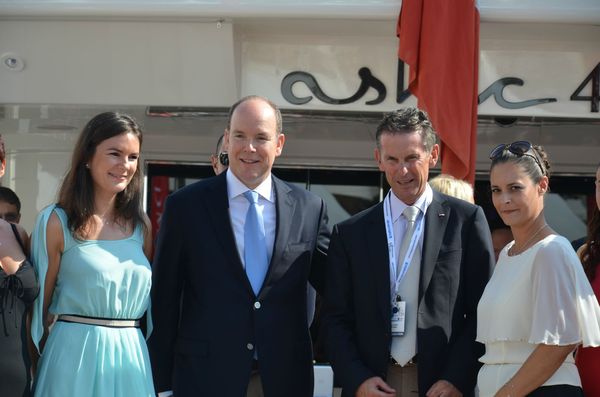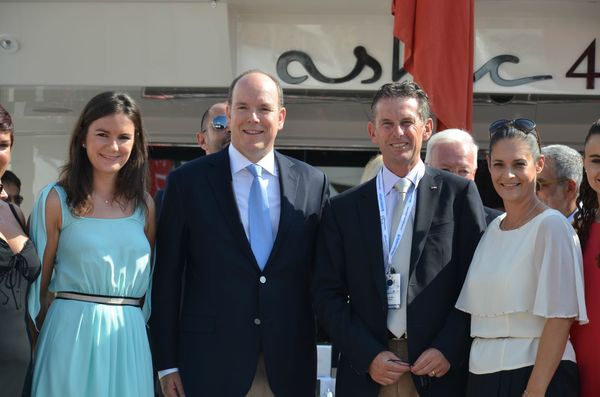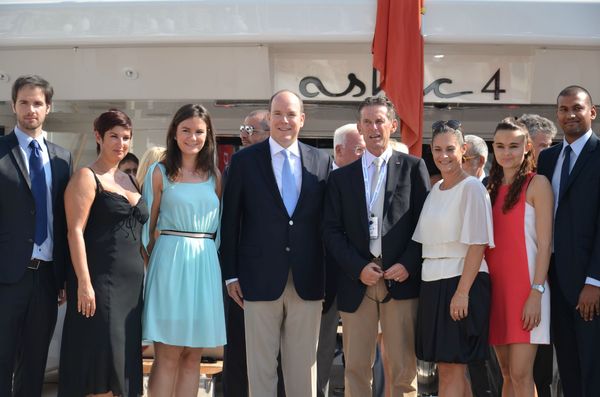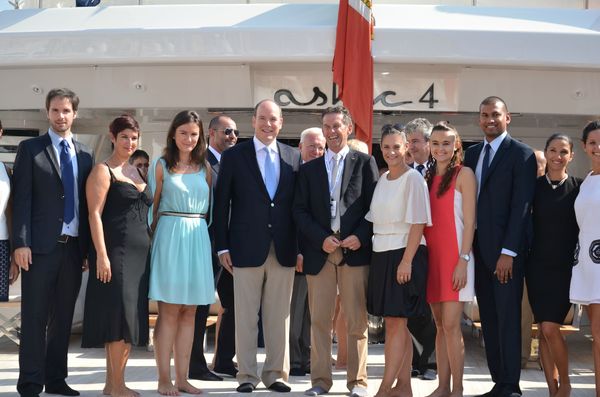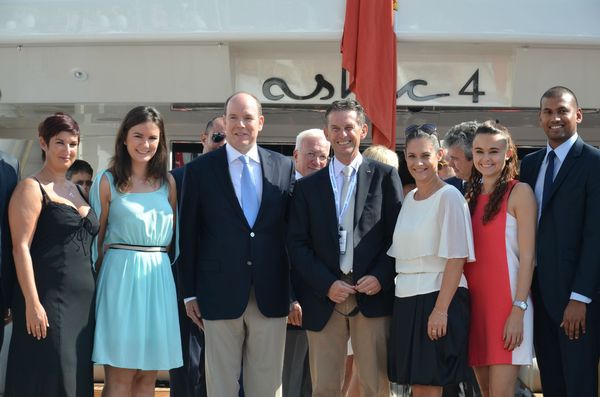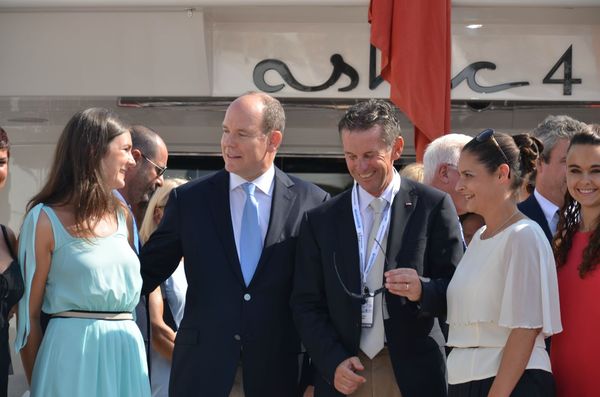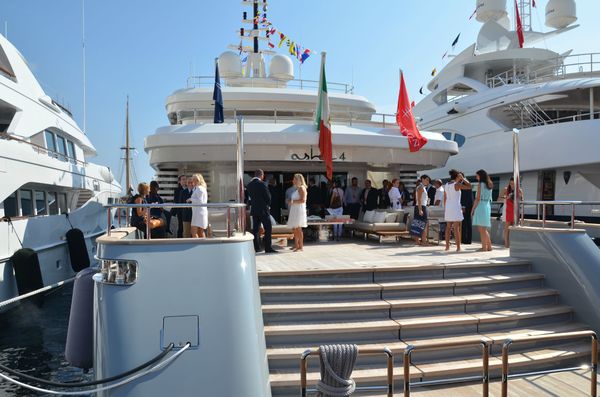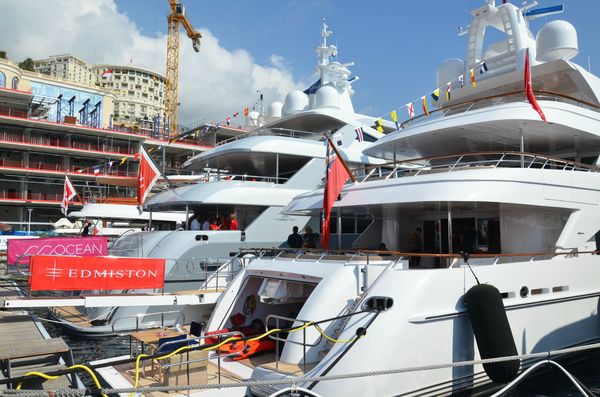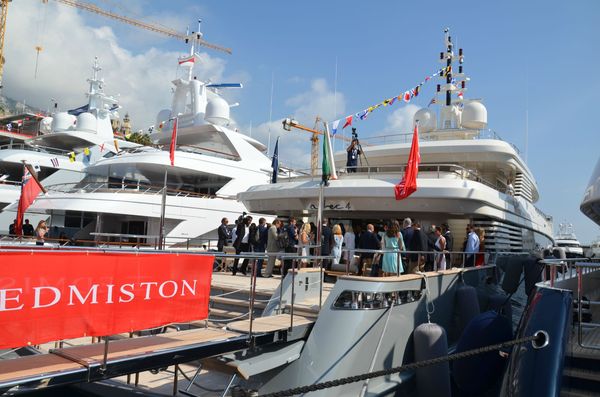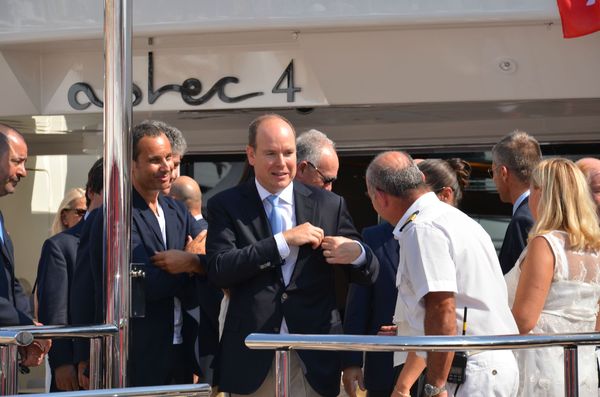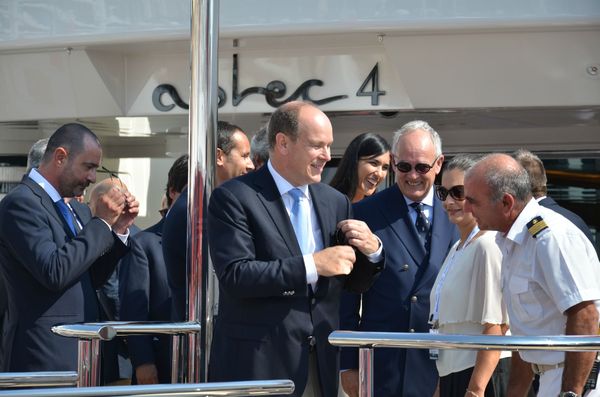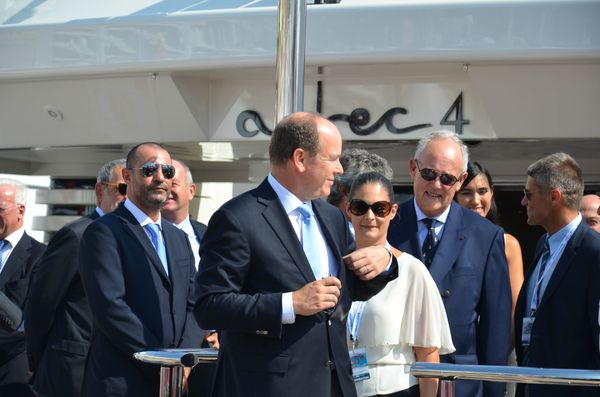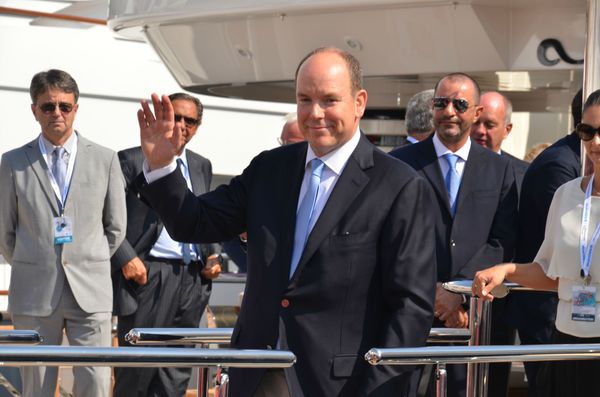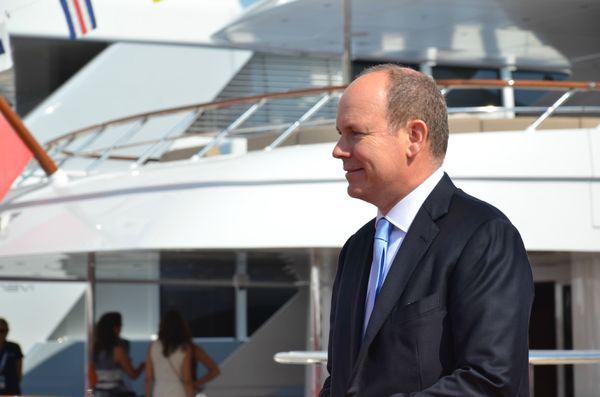 PRESS INFORMATION PRESS INFORMATION PRESS INFORMATION

22nd Monaco Yacht Show
19-22 September 2012
Port Hercules of Monaco

1. Presentation
The Monaco Yacht Show (MYS) is considered the world's most prestigious superyachting event with the exhibition of 500 major yachting companies, 103 super & megayachts afloat and 26 luxury tenders.
30,000 professional and private participants are expected at the 22nd edition. The MYS is the world's most awaited superyacht rendezvous for the professionals of the industry, the entrepreneurs, the savvy yacht owners, their agents and a high-worth clientele for four days of meetings and viewings.

The finest shipyards, the top yacht designers, the main broker agencies and the best superyacht equipment suppliers will all be in Port Hercules to exhibit their most innovative products and luxury services or their future projects of superyachts.

World Superyacht trade centre
A real world business centre of superyachting, linking the professionals of the yachting and luxury industries on 500 stands.
37 nationalities are represented amongst which the leading nations in superyachting : United Kingdom (84 exhibitors), Italy (73), France (66), The Netherlands (55), Germany (44) or USA (33).

The major yachting companies exhibit their high quality products and services. The sector of equipments logically constitutes the largest representation of companies at the MYS (37%) as it includes a wide range of various products or services (sailing instruments, marine paints, generators, construction of decks, anchors, winches, masts, spas, glasses, …). The same for the segment of services (13%) that gathers together insurance companies, yacht financing services, ports & marinas, crew management, yacht certificate, transports of yachts, …).


2. The exhibitors in yachting
The Designers' Gallery

A special exhibition area is dedicated to the yacht designers : the Designers' Gallery (see map).
We find the most famous names in yacht design with Philippe Briand (who notably designed the exceptional sailing yacht Vertigo, this year at the show), Claydon Reeves who unveils EXO, new concept of sailing yacht in collaboration with Dykstra Naval Architects. Dubois Naval Architects exhibits Mondango (via Dubois Yachts) and showcases the project of a 101-metres sailing yacht on its stand.

The superyachts

Afloat, they are 103 superyachts exhibited by the brokerage houses and the shipyards. The leading agencies present their most outstanding fleets with a total number of 52 units for 35 brokers (data collected on Sep. 15, 2012). In addition to this offering, 26 luxury tenders are unveiled by their producers at the Monte Carlo

Tender Show (quai Jarlan).

World TOP 20 of shipyards

The shipyards are the 2nd segment the most represented at the MYS (74 companies).
If they represent a total of 17 nations, 4 shipyards out of 5 are ranked in the TOP 10 of the building nations. We can distinguish a majority of shipyards from Italy (20), Holland (11) or Germany (7). A predominance of the Euro Zone compared with the Northern-American Zone – that presents only 5 shipyards in Monaco while the USA are the 2nd building nation – simply explained by a business more focussed in their inner geographical area.

De facto, the participation of the greatest shipyards grants a high quality of the exhibition afloat : 16 shipyards are ranked in the world TOP 20 (source : SuperyachtNews.com).

A strong presence of the leading yards which are members of SYBAss (Superyacht Builders Association) for most of them. SYBAss exists to serve and represent the common interests of well-established shipyards with a track record of having built and succesfully delivered at least three custom or semi-custom yachts above 40 metres in length over the last 10 years.
Contact: SYBAss (Theo Hooning, General Secretary)

http://www.sybass.org | info@sybass.org

Full list of the exhibitors

3. A luxury event for a high-net-worth clientele

In an article published in the 2012 Summer magazine of the MYS, Jonathan Beckett, CEO of Burgess Yachts advanced: "For many, a superyacht is probably the highest value single asset they (the rich clients) will ever buy and is influenced by a complex combination of factors including the financial and investment aspects as well as the emotional and lifestyle elements. Providing expert professional advice is at hand, owning a superyacht can be one of the most rewarding experiences that comes with the privilege of great wealth."

That was enough to convince the luxury brands to identify superyachting as one of the most obvious niches to reach a ultra high-net-worth clientele.
The manufacturers of luxury goods have been working with shipyards for years, making bespoke products from the scarcest materials to meet the demanding requests by the owners. Making superyachting become an art of life that renowned brands like the French crystal-maker Baccarat have integrated, following the yacht owners in every environment they live.

The Upper Deck Lounge

Gaëlle Tallarida, Managing Director of the MYS : "We are truly aware the MYS has
become an event that many yacht companies can't afford to miss out. Our role is to offer the best working and exhibiting conditions to all participants, so that they only have to focus on their main goal when attending the event: making business.
They must feel at the right place with the right people to develop their business". In accordance with this speech, the Organisers have notably transformed the restaurant area in Parvis Piscine into a somptuous living area of 650 sqm, reserved for the business and private clienteles at the show. The Upper Deck Lounge (as a reference to the upper location of the Parvis Piscine tent compared with the other exhibition areas and to the decks of yachts) offers three reception areas in the luxurious setting of the show's partners : a private zone to hold business meetings (free service for exhibitors only with a wifi connection), a lounge/champagne bar and the MYS official restaurant.

Baccarat associated to the interior designer Sabrina Monte-Carlo (who supplies yachts with the luxury pieces of furniture made by the Italian designer Paola Lenti) to set up this brand new VIP reception area in the heart of the show.

Other companies of which the activities are linked to yachting have joined the MYS like the art gallery OPERA GALLERY with the exhibition of a collection of pieces of art.

The partners of the Upper Deck Lounge :
Set by Baccarat, Opera Gallery, Sabrina Monte Carlo / Paola Lenti Champagne bar run by Taittinger Restaurant run by Private Dining Café by Fairmont Monte Carlo

The official sponsors :
Newly official sponsor of the 2012 MYS, the German car manufacturer BMW will present the new BMW 7 Series Luxury Saloon just launched in Europe end of July 2012 (official courtesy car of the show), which combines stylish design, luxury and comfort with top-class efficiency.

Back to the show as official sponsor for the fourth consecutive year, the Swiss watchmaker Ulysse Nardin will showcase its finest collections of luxury watches and the special limited series « Monaco 2012 ».

4. Four days (& nights) of events.
The success of the Monaco Yacht Show is notably due to the concentration in one spot, every year, of the CEOs of the major yacht companies, the best equipment manufacturers, the captains and their crews, lots of potential new buyers and owners on the docks of one of the world's most glamorous ports.

Around 80 events are organised by the exhibitors during the show. As many opportunities to develop your business network or analyse the state of the market with your peers: press conferences, debates with the market leaders, friendly happy hours at stands, cocktail or evening parties on board the yachts, yacht awards or gala dinners in the luxury hotels in the Principality.

The « Captains' Party », THE party of the MYS

The Captains' Party has become an institutional evening party of the Monaco Yacht Show for all yacht captains and exhibitors of the show.
This year, the MYS hosts the Captains' Party on September 21st, 2012 at Le Méridien Beach Plaza. This event invites the captains of the superyachts and the top executives of the companies attending the MYS. This is a great opportunity for guests to network in a relaxed and convivial atmosphere.

Sponsors of the 2012 Captains' Party: Admiral Tecnomar Group, Ascoma Maritime, Marina Yacht Shipyard. The party is also supported by Direction du Tourisme et des Congrès de la Principauté de Monaco.

« Green Star class » award RINA, the Italian company for ship registry, associates to the Monaco Yacht Show to deliver the 2012 « Green Star class » to the yacht that meets strict environmental requirements.

For 2012, two yachts receive this certification: Better Place and Aslec 4.

Bearing the distinctive Bugatti blue on her exterior lines, Better Place is first the world's largest carbon-fibre sloop ever built. She's also the first sailing yacht to meet the environmental requirements of RINA's Green Star class (50.5-m sloop delivered by Wally in 2012).

Aslec 4 (45-m motoryacht, 2012 by Rossinavi) is this new generation of yachts that embrace today's priorities: environmental respect, economic performance and considerable space without unnecessary bulk.
Aslec 4 is the second yacht by Rossinavi shipyard to receive the Green Star Class certification, after M/Y Numptia at last year's show.

5. The Corporate social commitments of the Monaco Yacht Show

The Prince Albert II of Monaco Foundation: the Wood Forever Pact

If the Monaco Yacht Show is committed to supporting environmental projects since
2005, the show naturally decided to get more involved in to actions led by the Principality and associated to the Prince Albert II of Monaco Foundation in 2010 with a new project: increasing the yachting community awareness of the deforestation issue. This is the Wood Forever Pact. At the occasion of HSH Prince Albert II's visit of the 22nd Monaco Yacht Show, the show organisers donate EUR 42,000 to the Foundation.

The money will be used to better educate those involved in the yachting that only wood certified as originating from sustainably managed forests should be used in construction, if deforestation is to be halted.

Interview of Philippe Mondielli, Scientific Director for the Foundation.
MYS: Philippe Mondielli, can you briefly tell us about the Prince Albert II
Foundation?

Philippe Mondielli: The Foundation was created in 2006 by HSH Prince Albert II of Monaco, determined that his reign should be one of environmental protection.?The Foundation's main fields of action are biodiversity protection, combating climate change, and access to water.

MYS: Why is the Foundation interested in the yachting business?
PM: Culturally and historically, the Principality of Monaco has always had close ties with the sea and naturally wants to achieve coherence between its international work and the Principality's business activities. Since 2010 we have been partners in the Monaco Yacht Show.
While the yachting industry has already done much to limit energy consumption and the use of pollutants, we find there is a big knowledge gap as regards the origin of much of the timber used in yacht building.

MYS: Can you say more about that?
PM: The species used – teak, mahogany, ebony etc. – are selected for their technical, mechanical and aesthetic properties. These tropical woods are used for decks and exterior fittings, interior decor and furniture. In recent years and in many countries, the wood products story has often involved illegal logging and deforestation by players who take no responsibility for their actions. That is why the Foundation and its technical partners launched the Wood Forever programme.

MYS: What is the Wood Forever programme?
PM: Wood Forever is a program dedicated to combating deforestation worldwide. We aim to make those involved in yachting aware that if deforestation is to be halted, only wood certified as originating from sustainably managed forests should be used in construction.

Wood Forever offers companies the opportunity to learn the real story behind their timber and make an informed choice to change the product story of the wood used in yacht building.
Wood Forever is a viable solution that boat builders should seriously envisage in response to increasingly eco-aware demand from customers and in preparation for the new European regulations due to come into force next year.

MYS: European regulations?
PM: The use of teak and other tropical woods is under increasing pressure, both from governments (with increasingly strict importation laws such as the Lacey Act in the US and recent European legislation) and from clients who prefer to work with traceable, ethical products whose use will not harm the environment. From March 2013, European importers must be able to prove the legal origin of their timber.

MYS: What is the financial impact for a company wishing to join Wood Forever?
PM : Our technical partner The Forest Trust conducts a study of the company's wood supplies, tracking back to source to make sure the timber has been logged sustainably. This mapping exercise costs €12,500. Neither the Foundation nor The Forest Trust make any profits from this.

MYS: Why join Wood Forever?
PM : Becoming a member of the Wood Forever program means making a commitment to an environmentally and socially responsible approach to sourcing your wood products. The Foundation and The Forest Trust help Wood Forever's member companies to map their supply chain and analyse the associated risks.
Together we have the means to write a new, virtuous narrative for the story of the wood used in the yachting industry.

End of the interview.

Prince Albert II of Monaco Foundation -

Association Monégasque contre les Myopathies
Duchenne Muscular Dystrophy is a rare genetic illness that affects boys: one birth in 3,500.
Although research has progressed significantly over the last ten years, notably with the tremendous gains in genetic therapy and thanks to the efforts of charity organisations, there remains a lot to do in order to find a cure for these children.
Created by parents of children suffering from Duchenne Muscular Dystrophy who decided to support progress on scientific and medical research.

The Monaco Yacht Show supports the AMM by giving a financial donation every year and co-organising the Only Watch biannual auction, of which 100% of the funds collected are given to the charity.
http://www.amm.asso.mc

6. Useful information
22th edition of the Monaco Yacht Show
From Wednesday 19 to Saturday 24 September 2012
Port Hercules, Boulevard Albert 1er – Principality of Monaco
Opening hours: from 10 am to 6.30 pm
Main entrance: DARSE SUD.
Other entrances: CHICANE and PARVIS SUD.
Public rates: EUR 70 / day (ticket to buy at the show).
Professional visitors (luxury and yachting industries) : EUR 70 / 4-day forfeit.
Official sponsors: BMW and Ulysse Nardin.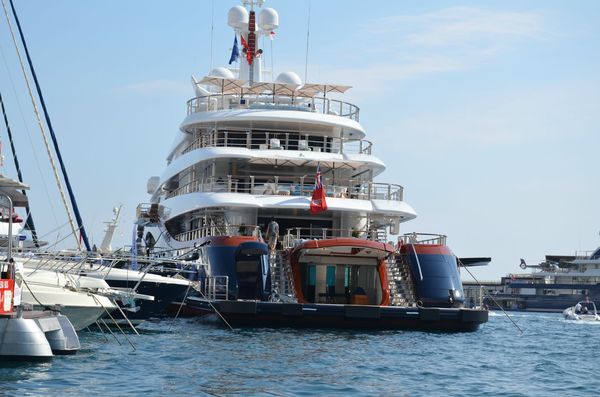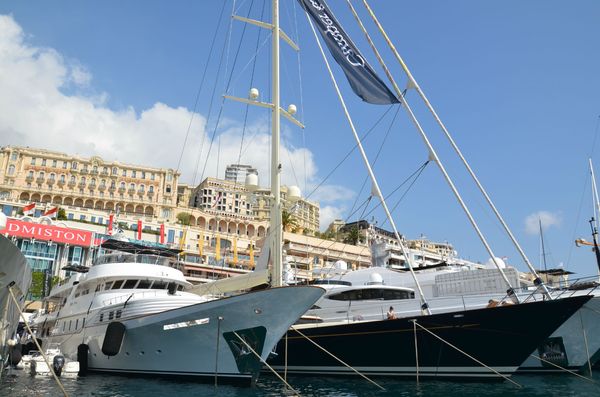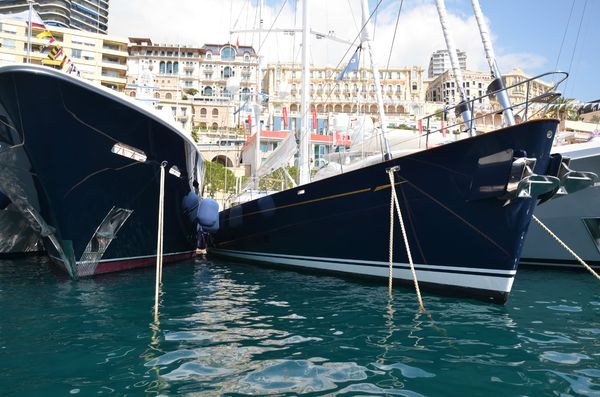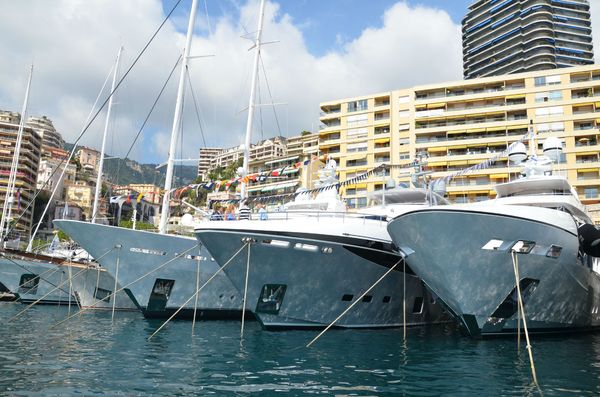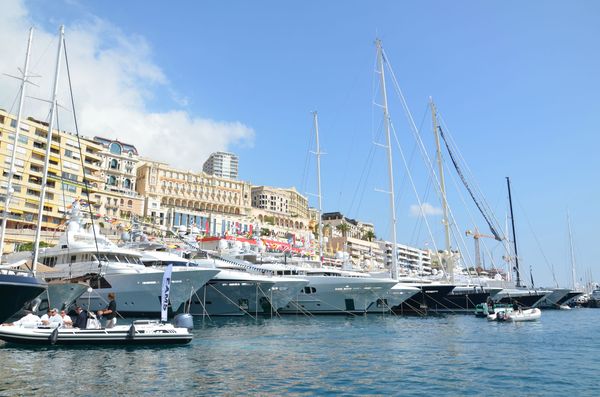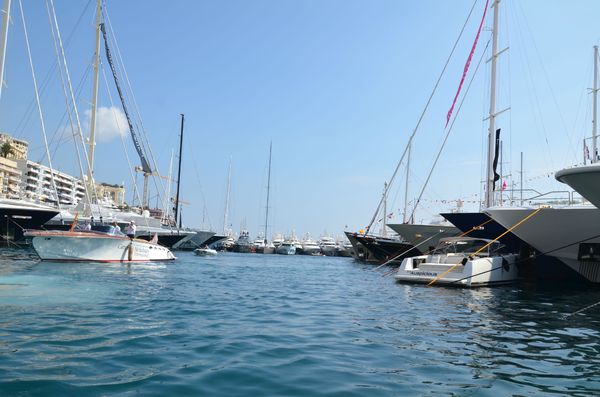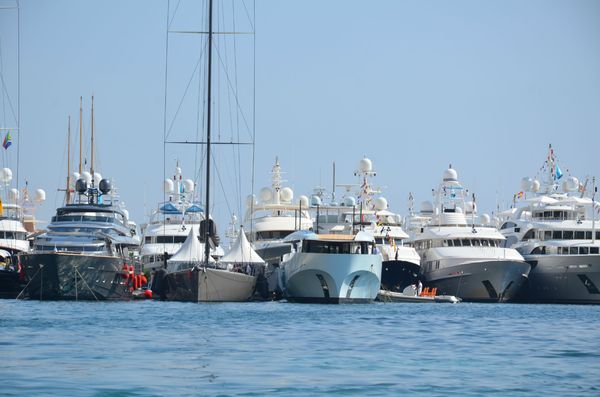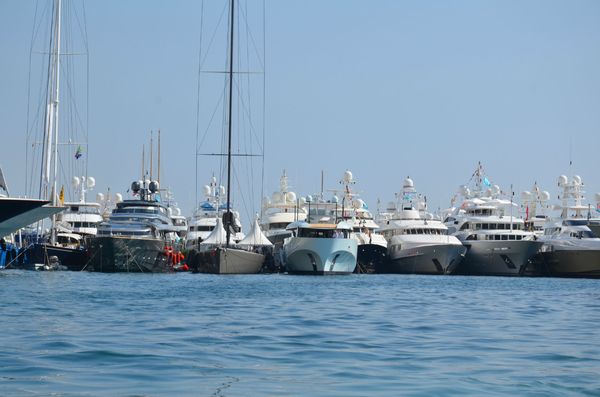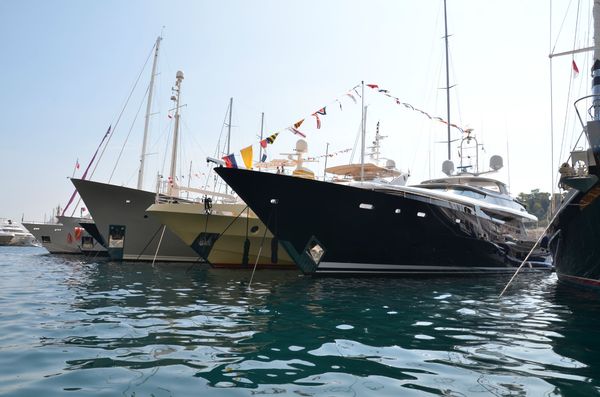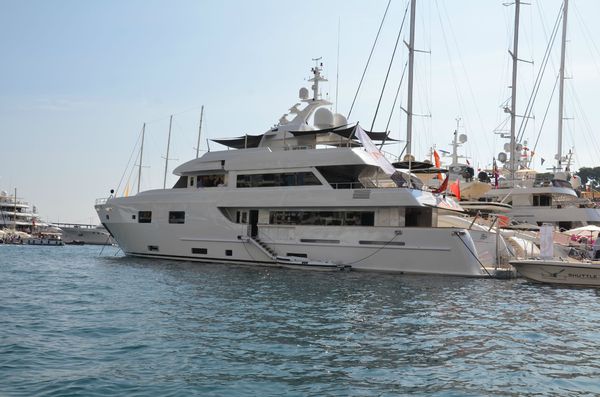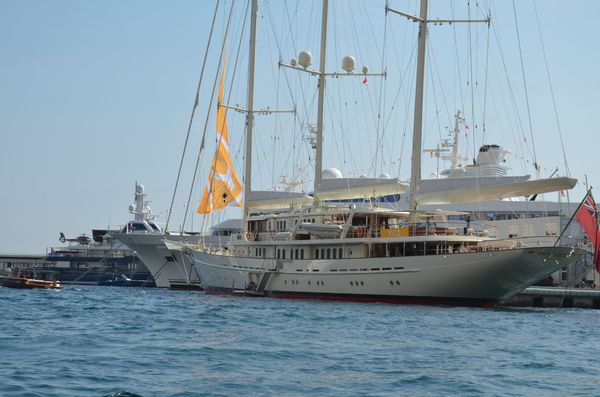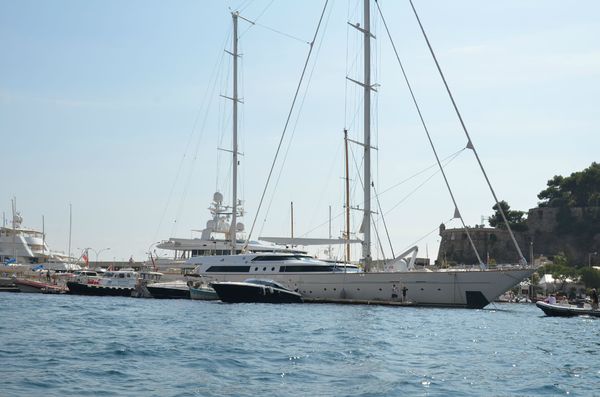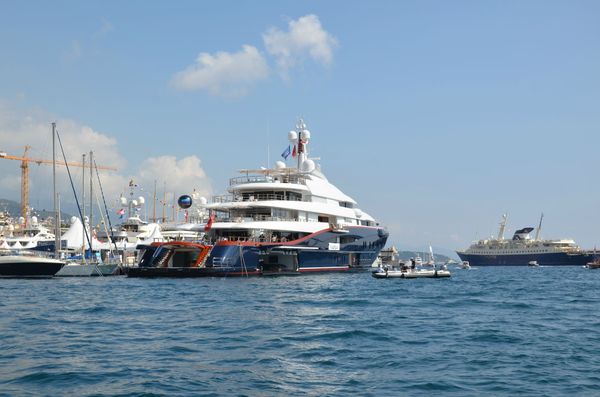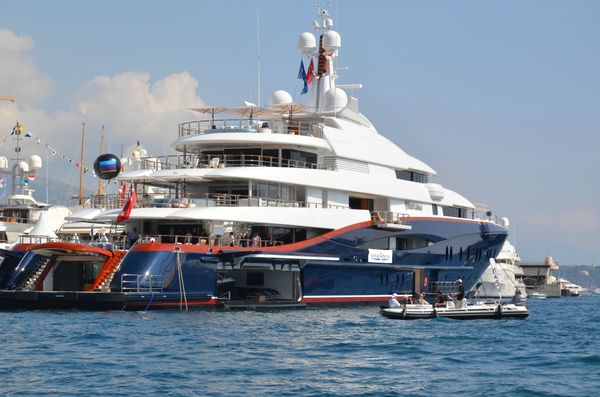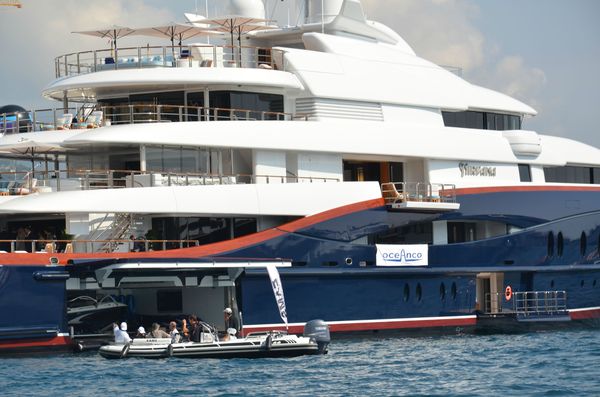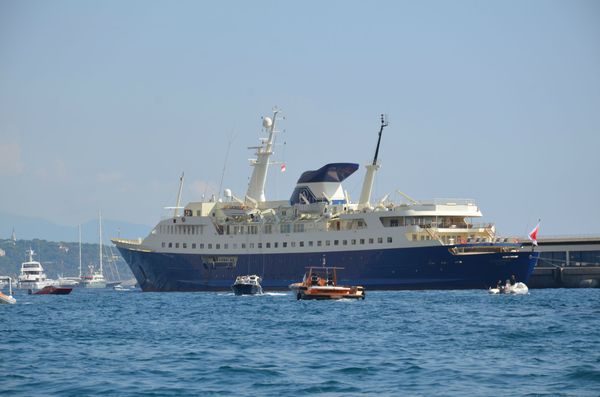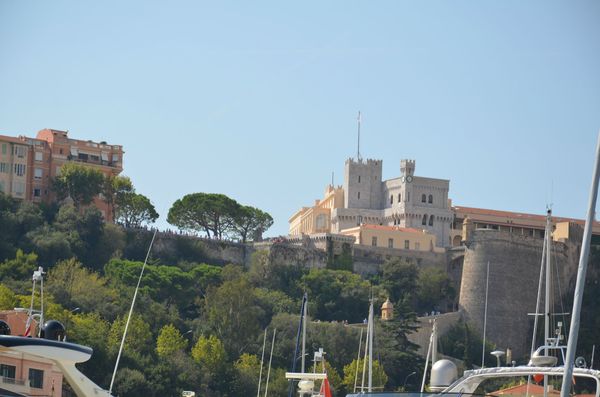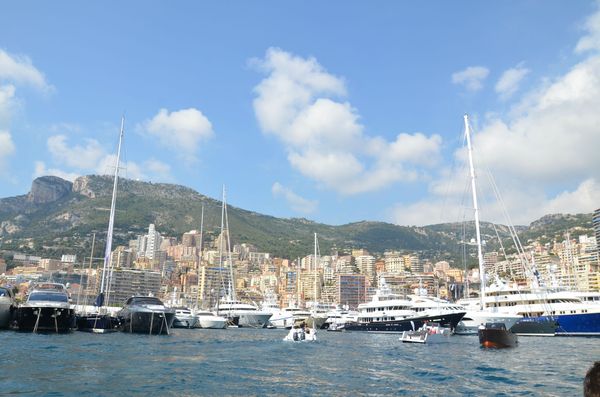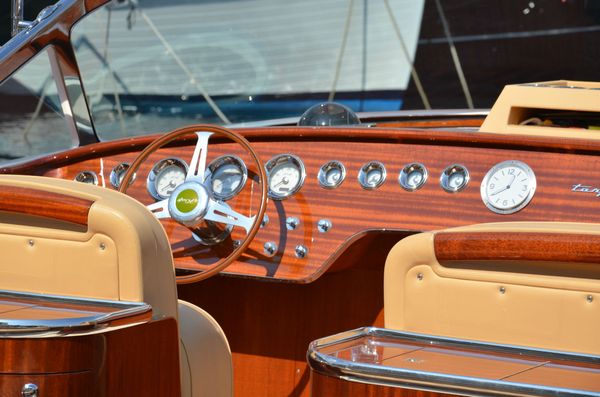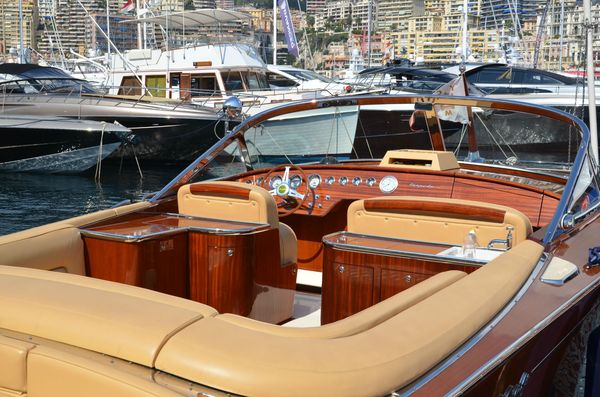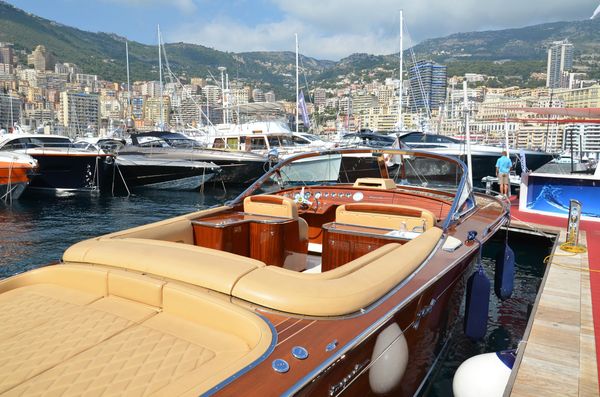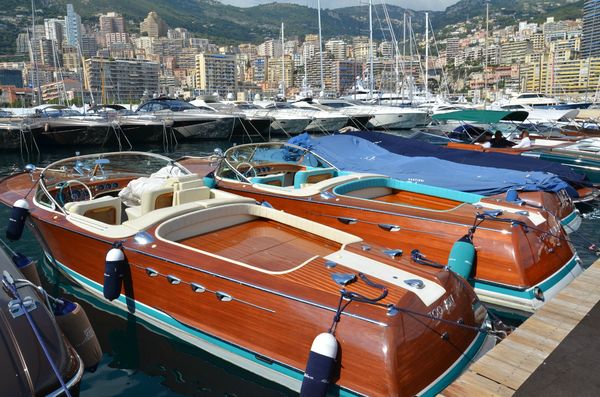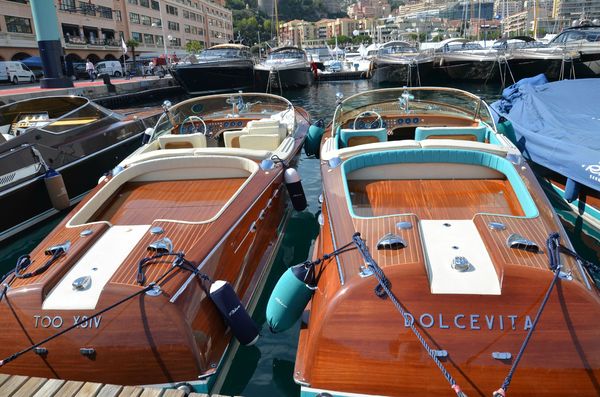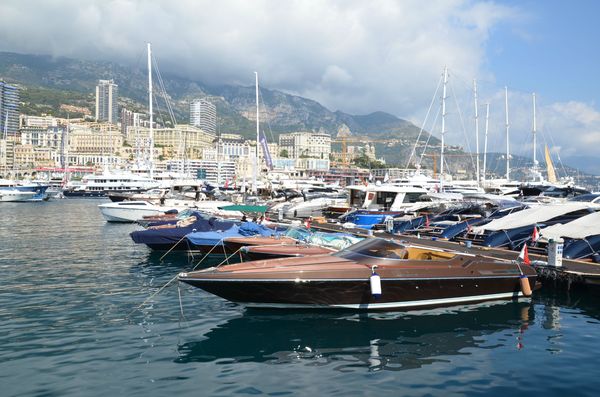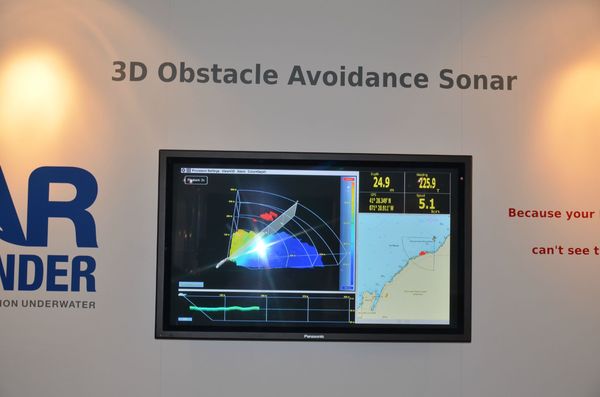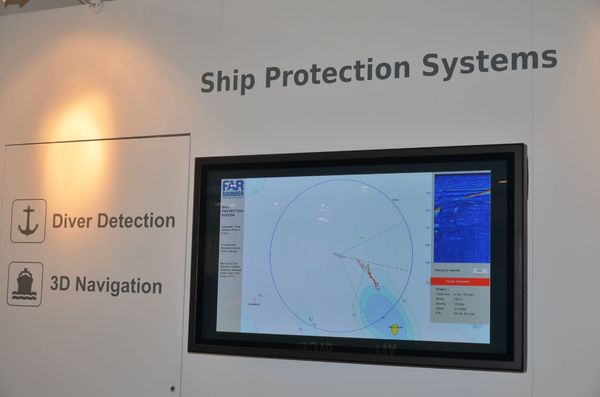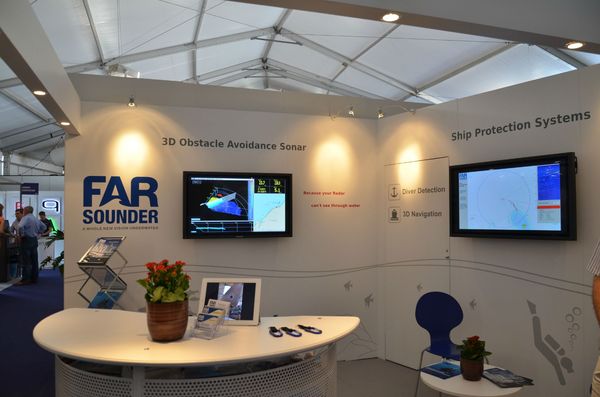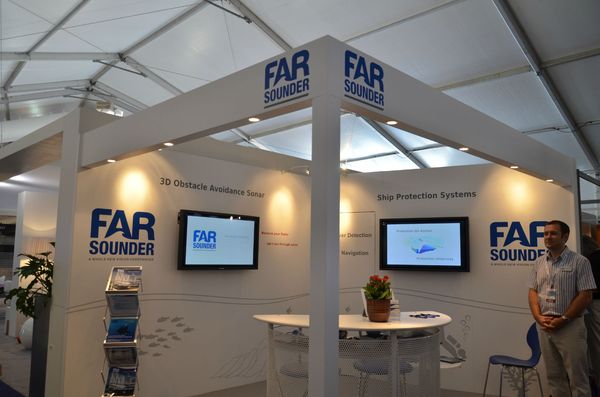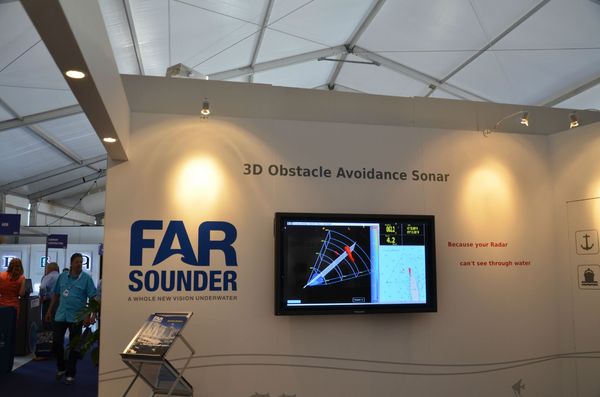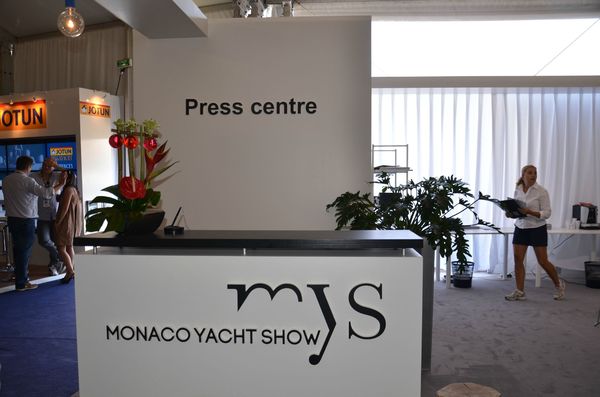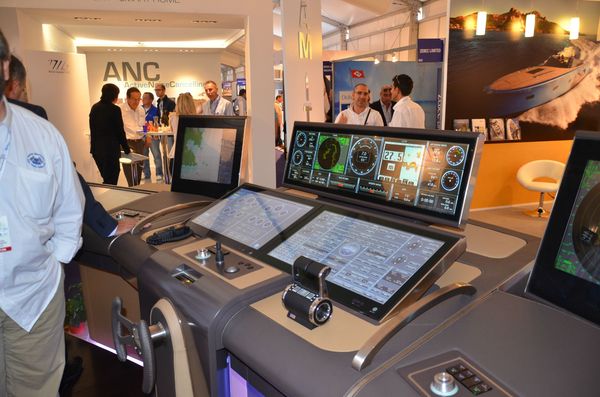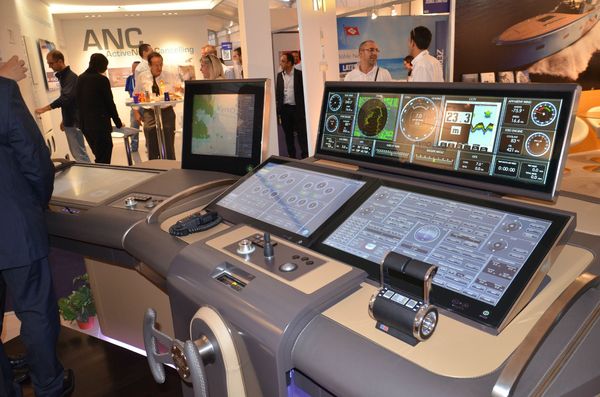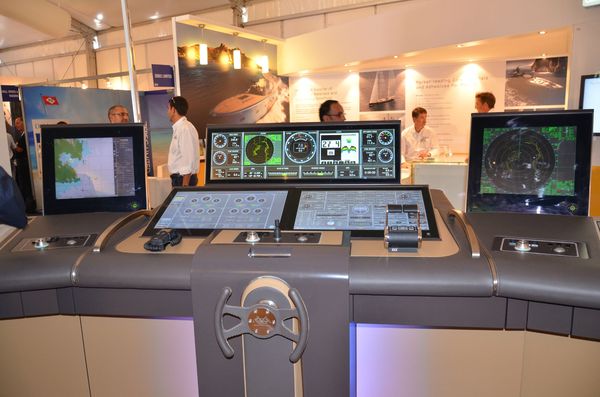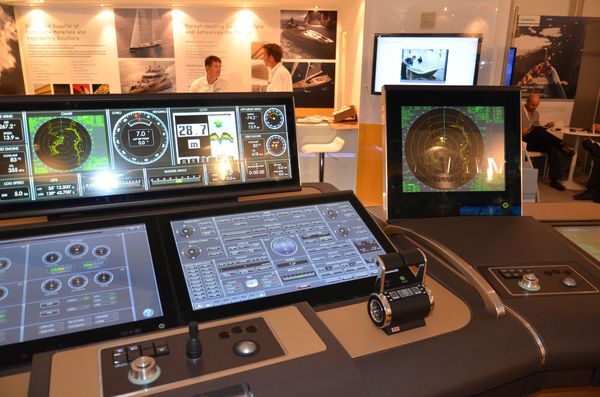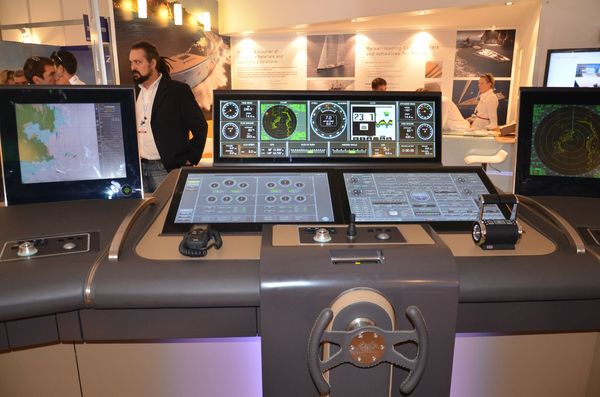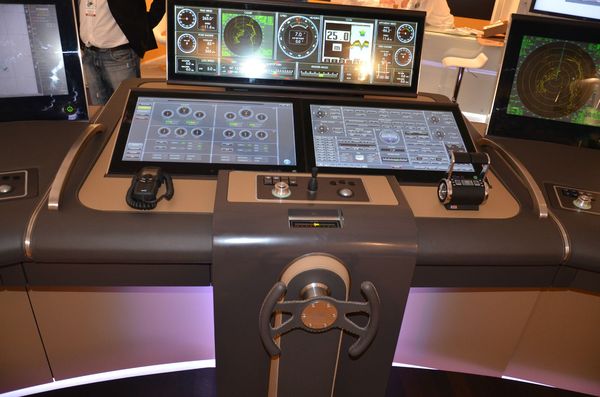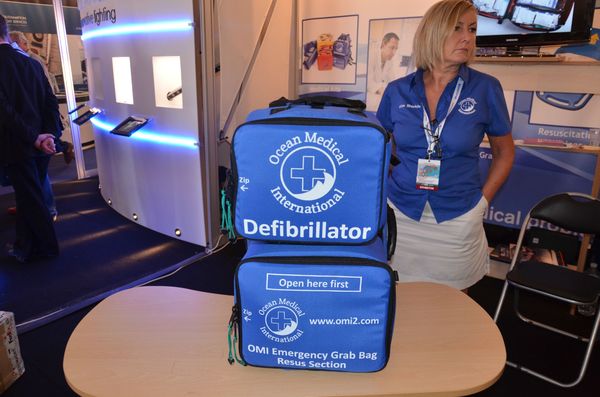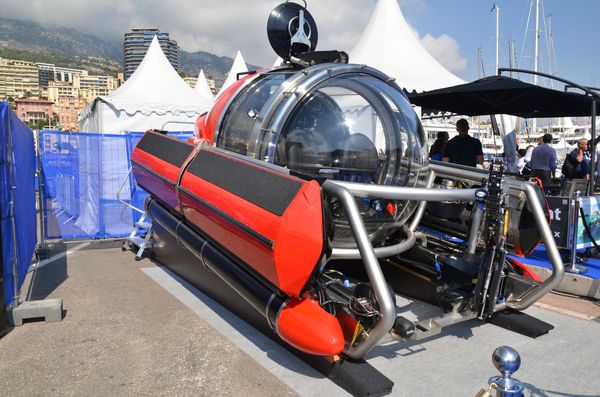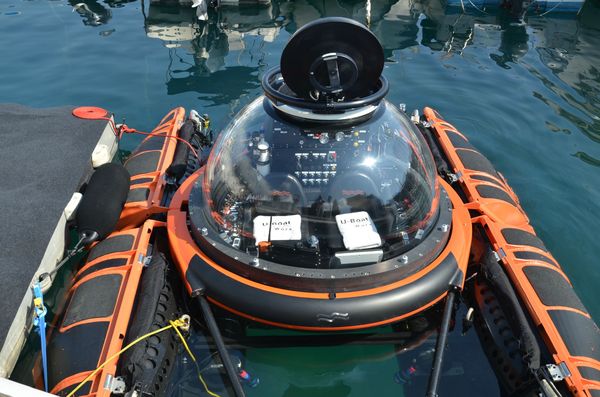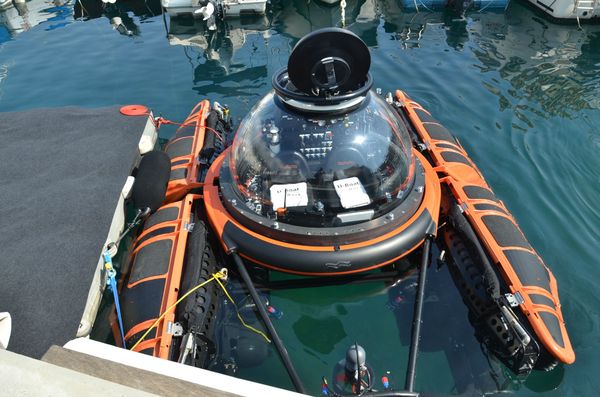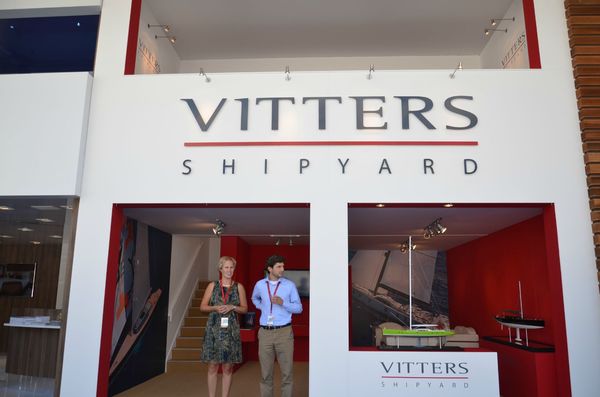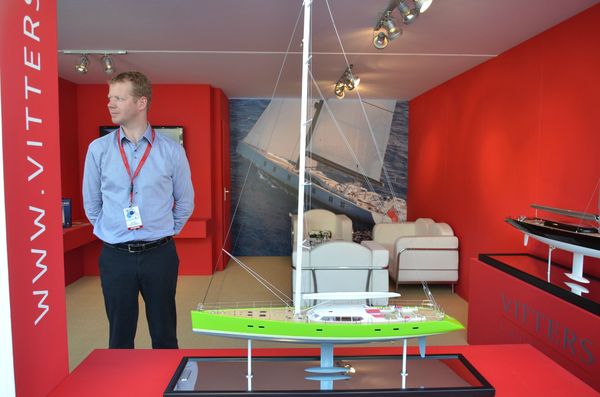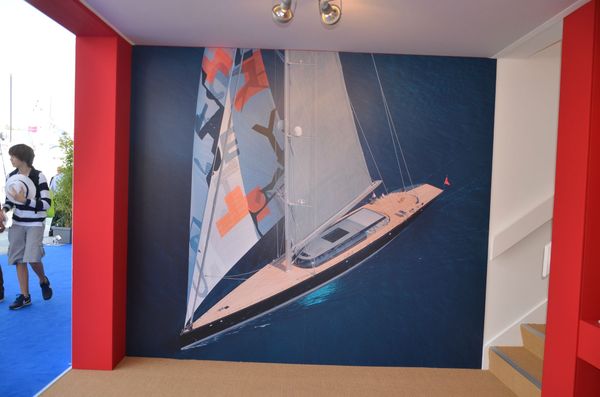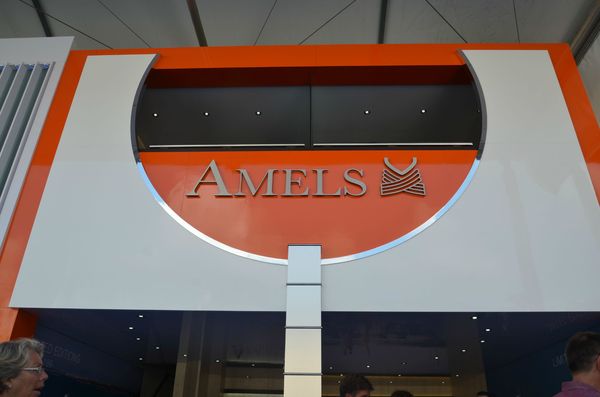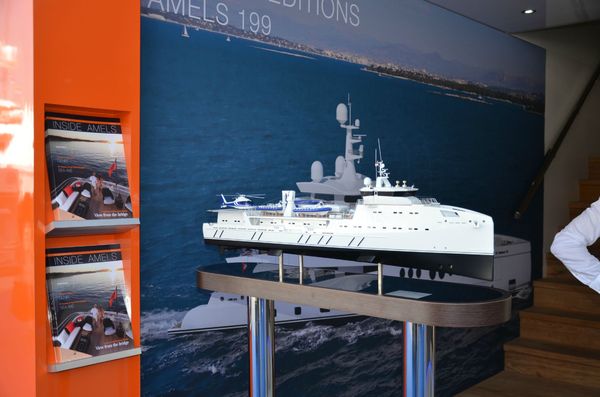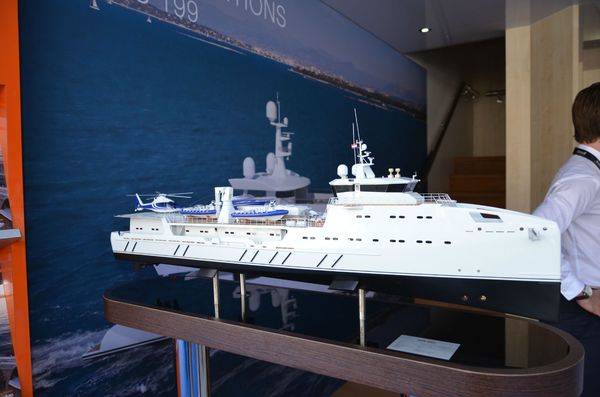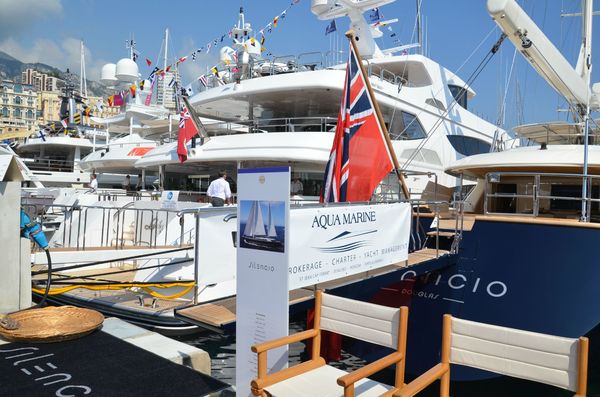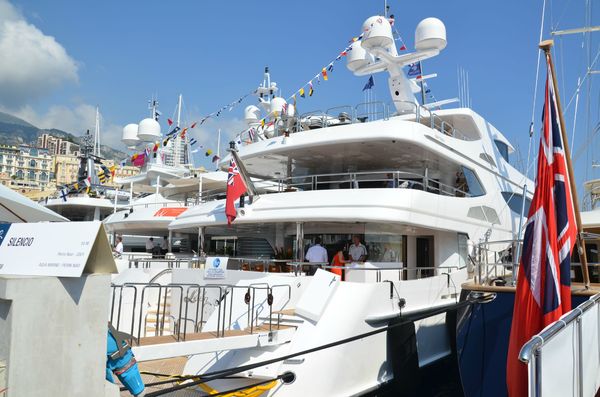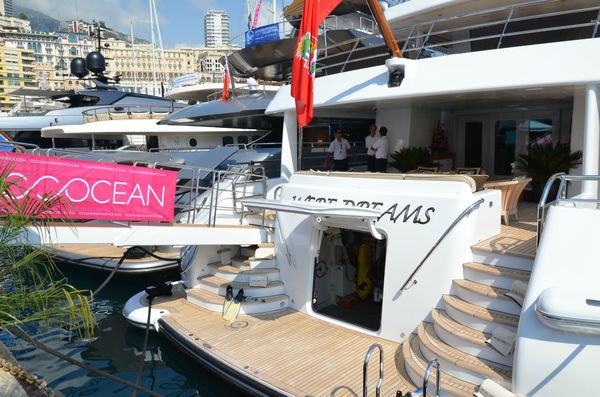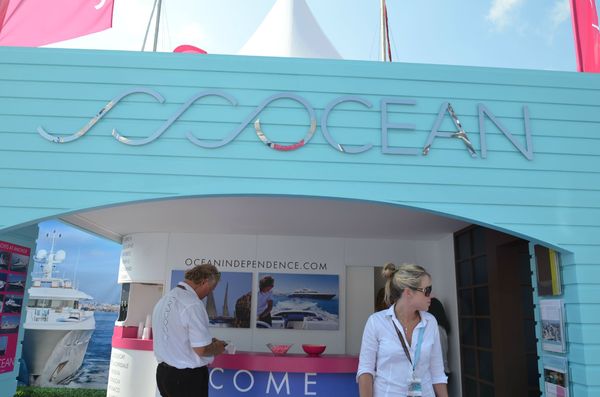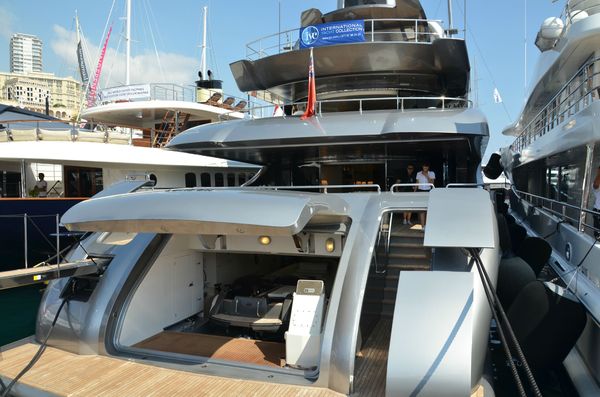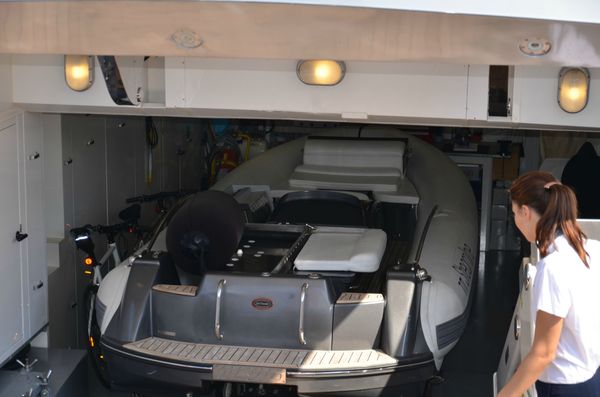 C. COPYRIGHTS AGENCY PRESS INTERNATIONAL DIACONESCO.TV - GROUP AMERICAN COMPANY
INTERNET COUNCIL LLC - MONACO - 19.09.2012
22ème Monaco Yacht Show
19-22 septembre 2012

Port Hercule de Monaco
DOSSIER DE PRESSE


1. Présentation
Le Monaco Yacht Show (MYS) est considéré comme le plus prestigieux salon de grande plaisance au monde avec l'exposition sur stands de 500 sociétés majeures du yachting, de 103 super & megayachts à flot et de 26 tenders de luxe.

30 000 participants professionnels et privés sont attendus au salon pour sa 22ème édition. Le MYS est le rendez-vous du superyachting le plus attendu de l'année pour les professionnels du secteur, les capitaines d'industrie, les propriétaires de yacht, leurs représentants et une clientèle fortunée internationale pour quatre jours de rencontres et de visites.

Les plus grands chantiers et architectes navals, les principales agences de brokerage et les meilleurs équipementiers du secteur y exposent leurs derniers produits de haute technologie, leurs services haut de gamme et les projets de superyachts des prochaines années.

Centre d'affaires international du superyachting
Un véritable centre d'affaires international du superyachting mettant en relations les professionnels des secteurs du yachting et du luxe sur les 500 stands d'exposition.
37 nationalités sont représentées parmi lesquelles les premières nations de la grande plaisance : Royaume-Uni (84 exposants), Italie (73), France (66), Pays-Bas (55), Allemagne (44) ou Etats-Unis (33).

Les sociétés de yachting les plus importantes au monde exposent leurs produits et services haut de gamme. Le secteur des équipementiers constitue logiquement la plus grande représentation de sociétés au MYS (37%) puisqu'il regroupe une très large gamme de produits et services (instruments de navigation, peintures marines, générateurs, construction de pontons, ancres marines, gréements, mats, spas, conversion de puissance, vitres…) De même pour le secteur des services (13%), représenté par les sociétés d'assurances, de services de financement de yachts, les ports & marinas, les gestions d'équipages, certifications de yacht, transports de yachts…

2. Les exposants du yachting
La Galerie des designers

Une zone d'exposition spéciale leur est réservée sur le salon, la « Designers' Gallery » (voir plan).
On y retrouve les plus grands noms du design de yachts parmi lesquels le célèbre cabinet Philippe Briand Ltd (à qui l'on doit notamment le superbe voilier Vertigo exposé au MYS 2012), Claydon Reeves qui dévoile cette année EXO, son nouveau concept de voilier en collaboration avec Dykstra Naval Architects. Dubois Naval Architects qui expose Mondango (via Dubois Yachts) au salon et présente un projet de voilier de 101 mètres sur son stand.

Les yachts à flot

A flot, ce sont 103 superyachts exposés par les agences de brokerage et les chantiers navals. Les plus grandes agences dévoilent leur plus belle vitrine de superyachts avec un total de 52 unités à flot pour 35 agences participantes (données collectées au 15 septembre 2012). En complément de cette offre, 26 tenders de luxe sont exposés par leur fabricant au Monte Carlo Tender Show (quai Jarlan du MYS).

Le TOP 20 mondial des chantiers navals

Les chantiers navals composent le 2ème secteur le plus représenté au MYS (74 sociétés). S'ils représentent un total de 17 nations, 4 chantiers sur 5 proviennent du TOP 10 des pays leaders. On distingue une majorité de chantiers italiens (20), hollandais (11) ou allemands (7). Une prédominance de la zone Europe en contrebalance avec la zone Etats-Unis - qui ne présente que 5 chantiers à Monaco et pourtant 2ème constructeur mondial - expliquée tout simplement par l'activité concentrée des américains sur leur propre territoire.
De facto, la participation des chantiers navals les plus puissants assure la qualité de l'exposition à flot : 16 chantiers navals font partie du TOP 20 mondial (source : SuperyachtNews.com)

Une présence en force des chantiers navals leaders dont la plupart est regroupée sous l'entité SYBAss (Superyacht Builders Association). L'association réunit exclusivement les chantiers navals spécialisés dans les unités à partir de 40 mètres de longueur (pour s'assurer de la qualité et la viabilité de ses membres, ils doivent avoir livré au minimum trois superyachts d'au moins 40 mètres ces dix dernières années).

Contact: SYBAss (Theo Hooning, Secrétaire Général)
www.sybass.org | info@sybass.org
Liste complète des exposants

3. Un évènement de luxe pour la clientèle haut de gamme

Dans un article paru dans le magazine été 2012 du MYS, Jonathan Beckett, PDG de Burgess Yachts s'exprimait ainsi : «Pour beaucoup, un superyacht est probablement le bien de plus grande valeur qu'ils (ndr : les clients fortunés) n'achèteront jamais et cet achat est influencé par une combinaison complexe de facteurs y compris les aspects financiers et d'investissements ainsi que les éléments émotionnels et de style de vie. A condition de bénéficier de conseils professionnels avisés, être propriétaire d'un superyacht peut être une des expériences les plus gratifiantes qui va de paire avec le privilège d'être fortuné. »
Il n'en fallait pas plus pour convaincre les marques de luxe d'identifier la grande plaisance comme une des niches les plus évidentes pour toucher une clientèle ultrafortunée.

Si des fabricants haut de gamme collaborent depuis plusieurs années avec les chantiers sur la confection de produits sur mesure avec les matériaux les plus rares pour répondre aux exigences des acheteurs, le superyachting est devenu un art de vivre que de grandes marques comme la maison de cristallerie Française Baccarat ont intégré et qui accompagnent aujourd'hui les propriétaires de yachts dans leur univers.

L'Upper Deck Lounge

Gaëlle Tallarida, Directrice Générale du MYS : "Nous avons réellement conscience que le MYS est devenu un événement que beaucoup de sociétés de yachting ne peuvent se permettre de manquer. Notre rôle est d'offrir les meilleures conditions de travail et d'exposition pour tous les participants, qu'ils puissent se concentrer uniquement sur leur principal objectif en venant au salon : faire du business. Ils doivent se sentir au bon endroit avec les bonnes personnes pour parler affaires."

C'est dans la congruence d'un tel discours que les Organisateurs ont notamment transformé la zone de restauration du Parvis Piscine en un somptueux espace de vie de 650 m2 réservé à la clientèle d'affaires et privée du salon pour 2012. L'Upper Deck Lounge (en référence à la localisation surélevée de la tente Parvis Piscine par rapport aux autres zones d'exposition avec un clin d'oeil aux ponts des yachts) propose trois espaces d'accueil dans l'environnement luxueux des partenaires de la manifestation : une zone de salons privatifs pour organiser les rendez-vous professionnels (service gratuit uniquement proposé aux exposants avec accès Wifi), un lounge/bar à champagne et le restaurant officiel du MYS.

Baccarat s'est d'ailleurs associé au décorateur d'intérieur Sabrina Monte-Carlo (qui travaille régulièrement sur l'aménagement de yachts avec le mobilier d'extérieur de luxe du designer Italien Paola Lenti) pour aménager ce tout nouvel espace d'accueil VIP en plein coeur du salon.

D'autres sociétés dont les activités sont connexes au yachting ont rejoint le MYS comme la galerie d'art Opera Gallery qui y expose une collection d'oeuvres d'art.

Partenaires de l'Upper Deck Lounge :
Aménagé par Baccarat, Opera Gallery, Sabrina Monte Carlo / Paola Lent Bar à champagne proposé par la maison Taittinger - Restaurant tenu par le traiteur Private Dining Café by Fairmont Monte Carlo.

Les sponsors officiels
Le constructeur automobile Allemand BMW a choisi le MYS 2012 pour dévoiler quelques uns de ses derniers modèles de luxe : la nouvelle série BMW 7 (voiture de courtoisie officielle du MYS) tout juste lancée en Europe fin juillet 2012, la toutenouvelle BMW 640i Gran Coupe ou la série BMW 6 Coupe deux portes sortie en début d'année (BMW est sponsor officiel du MYS 2012).

Le tableau est complété par la participation de l'horloger Suisse Ulysse Nardin – sponsor officiel du MYS pour la 4ème année consécutive – qui expose ses plus belles collections, dont la spéciale « Monaco 2012 ».

4. Quatre jours (& nuits) d'évènements.

Le succès du Monaco Yacht Show s'est notamment bâti sur la concentration en un seul lieu chaque année des dirigeants des sociétés de yachting majeures, des meilleurs équipementiers de yachts, des capitaines et des équipages, d'une profusion d'acheteurs potentiels et de propriétaires sur les quais d'un des ports les plus chics au monde.

Environ 80 événements sont organisés par les sociétés exposantes pendant le salon. Autant d'opportunités pour développer son réseau d'affaires ou analyser l'état du marché avec ses paires : conférences de presse, déjeuners-débats avec les leaders de l'industrie, happy hours conviviaux sur stands, cocktails ou soirées à bord des yachts, remises de récompenses ou diners de gala dans les palaces de la Principauté.

La Captains' Party, soirée institutionnelle du Monaco Yacht Show.

La Captains' Party est LA soirée du Monaco Yacht Show. Organisée le 21 septembre 2012 au Méridien Beach Plaza. La soirée accueille les capitaines des superyachts, les dirigeants des sociétés exposantes et la clientèle privilégiée des partenaires de la soirée. Il s'agit d'une superbe opportunité de réseautage d'affaires pour ses invités, dans un cadre décontracté et convivial.

Sponsors de la Captains' Party 2012 : Admiral Tecnomar Group, Ascoma Maritime, Marina Yacht Shipyard. La soirée bénéficie du soutien de la Direction du Tourisme et des Congrès de la Principauté de Monaco.

La remise du certificat « Green Star class ».

En association avec la société de classification italienne RINA (Registro Italiano Navale), le Monaco Yacht Show remet le certificat «Green Star class » 2012 aux yachts Better Place et Aslec 4 pour récompenser leur construction qui a suivi des normes écologiques strictes, établies par des règles internationales sur la protection de l'environnement.

Avec une longueur de 50,50 m, Better Place (livré en 2012 par Wally) est le plus grand sloop en fibres de carbone jamais construit au monde et le premier voilier développé selon les réglementations de RINA.

Aslec 4 (Chantier italien Rossinavi, 45 m, livraison 2012, exposé par Edmiston & Cie) fait partie de cette nouvelle génération de yachts qui prend en compte les priorités d'aujourd'hui: respect de l'environnement, des performances techniques économiques et de grands espaces sans pour autant nécessiter d'importants volumes. A noter que Aslec 4 est le deuxième yacht du chantier Italien Rossinavi à recevoir la certification Green Star class après le yacht Numptia l'an dernier.

5. Les engagements sociétaux du MYS
La Fondation Prince Albert II de Monaco : le pacte Wood Forever Si le Monaco Yacht Show est engagé sur des projets environnementaux depuis 2005, le salon décidait de se rapprocher naturellement vers les actions menées par la Principauté et s'associe en 2010 à la Fondation Albert II de Monaco pour soulever le problème de la déforestation auprès de la communauté du yachting. C'est le pacte Wood Forever.

A l'occasion de la visite officielle de S.A.S le Prince Albert II de Monaco au 22ème Monaco Yacht Show, les organisateurs du salon remettent un don de 42 000 EUR à la Fondation Prince Albert II de Monaco.

Les fonds collectés permettront de développer un projet d'audit et de sensibilisation des chantiers navals sur l'utilisation certifiée d'un bois issu de forêts à développement durable.

Interview de Philippe Mondielli, Directeur Scientifique à la Fondation.

MYS : Philippe Mondielli, pourriez-vous nous présenter la Fondation Prince
Albert II de Monaco ?
Philippe Mondielli : La Fondation a été créée en 2006 par S.A.S le Prince Albert II de Monaco qui a résolument voulu orienter son règne vers la protection de l'environnement? Les domaines d'actions prioritaires de la Fondation sont la protection de la biodiversité, la lutte contre le changement climatique et l'accès à l'eau.

MYS : pourquoi la Fondation s'intéresse-t-elle au milieu du yachting ?
PM : Culturellement et historiquement, la Principauté de Monaco a toujours été étroitement liée à la mer et cherche naturellement cette cohérence entre ses actions à l'international et les activités en Principauté. Depuis 2010, nous sommes d'ailleurs partenaires du Monaco Yacht Show.

Si beaucoup d'efforts sont déjà entrepris par les industriels de la plaisance pour limiter la consommation d'énergie ou les produits polluants, nous constatons qu'il existe une importante lacune sur la connaissance de l'origine des nombreux bois qui composent la plupart des yachts.

MYS : c'est-à-dire?
PM : Les différentes espèces utilisées à bord sont choisies pour leurs caractéristiques techniques, mécaniques et esthétiques : le teck, l'acajou, l'ébène...

Ces bois tropicaux sont utilisés sur les ponts et les aménagements extérieurs du yacht mais aussi pour les décorations d'intérieur et le mobilier. Depuis plusieurs années et dans beaucoup de pays, la chaîne de production du bois a souvent fait l'objet d'un abattage illégal et d'une déforestation menés par des intervenants irresponsables de leurs actions. C'est pour cette raison que la Fondation et ses partenaires techniques ont lancé le programme Wood Forever.

MYS : Qu'est ce que Wood Forever ?
PM : Wood Forever est un programme de lutte contre la déforestation mondiale.
Notre objectif est de donner une meilleure éducation aux acteurs du yachting, que seul le bois certifié issu de forêts gérées durablement devrait être utilisé dans la construction navale.
Wood Forever propose aux sociétés la possibilité d'analyser la chaîne de production de leurs bois et ainsi avoir le choix de changer sa ligne de production dans la construction de leurs yachts.
Wood Forever permet de répondre au cahier des charges de clients de plus en plus soucieux de l'environnement ou à l'entrée en vigueur de la réglementation européenne l'an prochain.

MYS : La règlementation Européenne ?
PM : L'utilisation du teck et d'autres bois tropicaux est assujettie à une pression de plus en plus forte des gouvernements – avec une législation sur l'importation de plus en plus rigoureuse comme la loi Lacey ou la législation Européenne – et d'une clientèle qui préfère choisir des produits éthiques avec une réelle traçabilité dont l'utilisation ne détruit pas l'environnement. A partir de mars 2013, les importateurs Européens devront prouver l'origine légale de leurs bois.

MYS : Quel est l'impact financier pour la société qui souhaite rejoindre Wood
Forever ?
PM : Une étude des approvisionnements en bois de la société doit être menée par notre partenaire technique The Forest Trust pour remonter les approvisionnements et s'assurer que l'origine du bois est durable. Le coût de cette cartographie est fixé à 12500 euros. Sur cette opération, aucun bénéfice n'est réalisé ni par la Fondation, ni par The Forest Trust.

MYS : Pourquoi devenir membre de Wood Forever ?
PM : Devenir membre du programme Wood Forever signifie s'engager vers une approche environnementale et sociale dans l'achat de bois produits. En s'associant à Wood Forever, la Fondation et The Forest Trust aident les sociétés à établir une cartographie de leur chaîne de production et d'analyser les risques liés. Ensemble, donnons-nous les moyens d'écrire une nouvelle histoire, vertueuse, sur le bois utilisé dans l'industrie du yachting.

Fin de l'interview

Fondation Prince Albert II de Monaco - www.fpa2.com

L'Association Monégasque contre les Myopathies.

La Myopathie de Duchenne est une maladie génétique rare qui touche les garçons : une naissance sur 3500. Même si la recherche a beaucoup progressé ces dix dernières années, en particulier avec l'explosion de la génétique et grâce à l'action des associations de malades, il reste encore beaucoup à faire pour mettre au point des thérapeutiques qui permettront de guérir ces enfants.

L'AMM a été crée en 2001 par des parents d'enfants atteints de la Myopathie de Duchenne. Sa vocation première : diriger cette pathologie vers une solution thérapeutique et permettre la mise au point rapide d'un médicament.

Le Monaco Yacht Show apporte son soutien à l'AMM en lui reversant un don financier chaque année et en co-organisant la vente aux enchères biannuelle Only Watch, dont l'intégralité des fonds est reversée à l'association.
info@amm.asso.mc - http://www.amm.asso.mc

Dossier de presse –
6. Informations utiles
22ème édition du Monaco Yacht Show
Du mercredi 19 au samedi 24 septembre 2012
Port Hercule, Boulevard Albert 1er – Principauté de Monaco
Heures d'ouverture : de 10h à 18h30
Entrée principale : DARSE SUD.
Autres entrées : CHICANE et PARVIS SUD.
Tarif public : 70 EUR / jour (achat sur place uniquement).
Visiteurs professionnels (industries nautiques ou du luxe) : 70 EUR / forfait de 4 jours.

Sponsors officiels : BMW et Ulysse Nardin.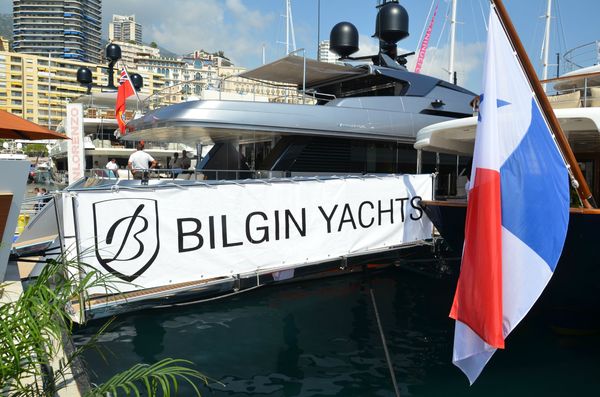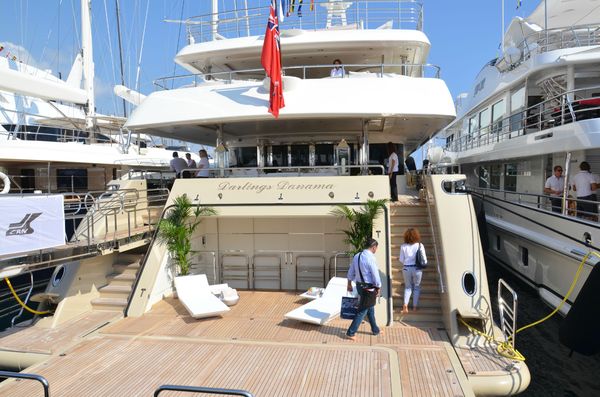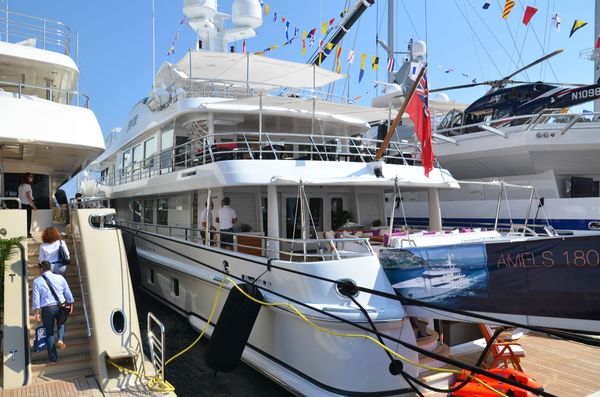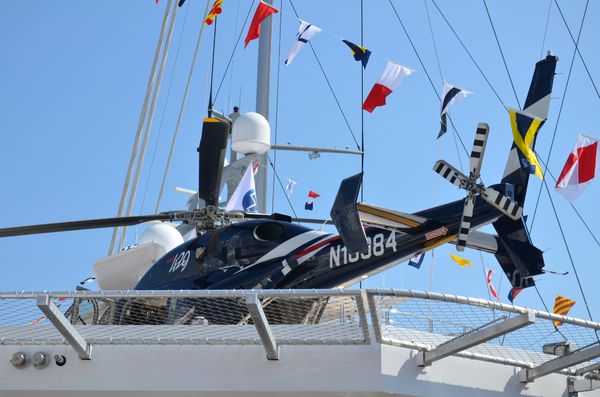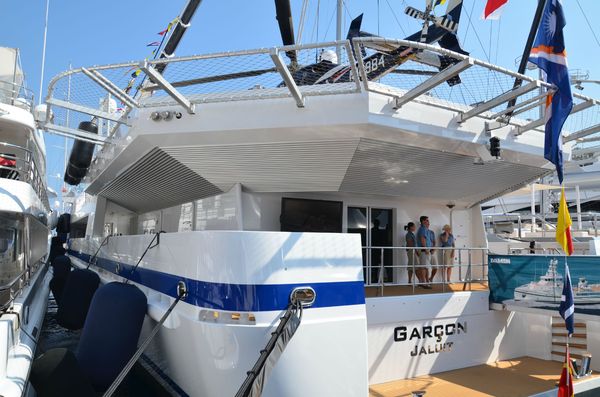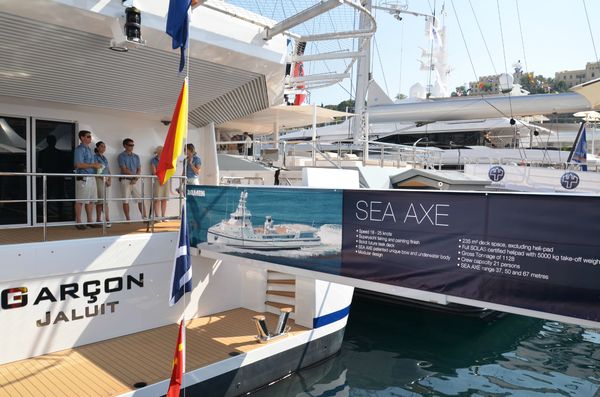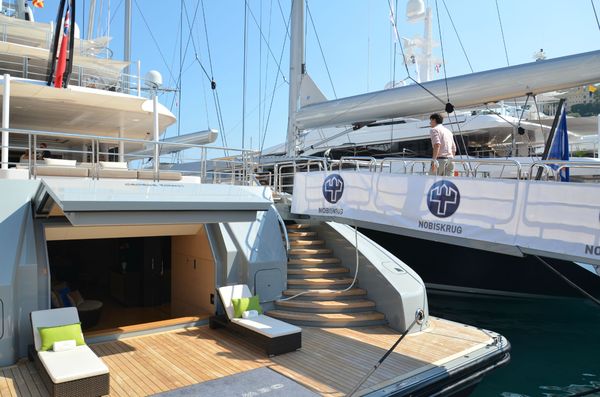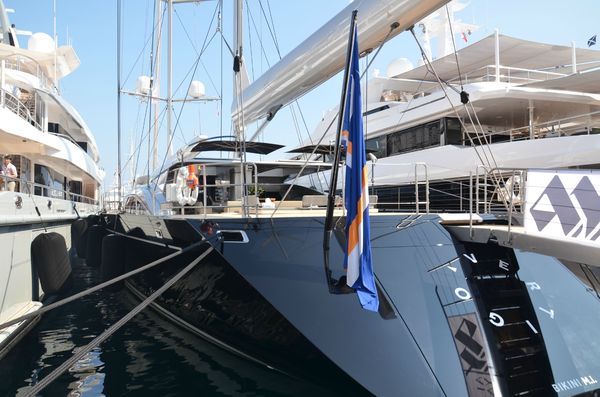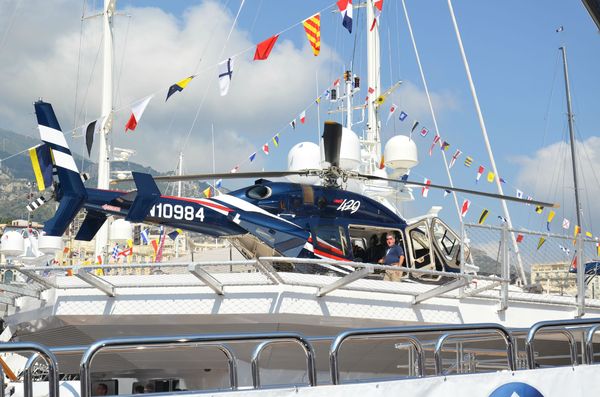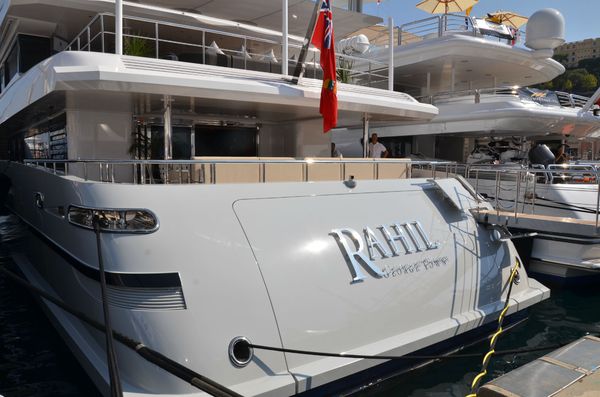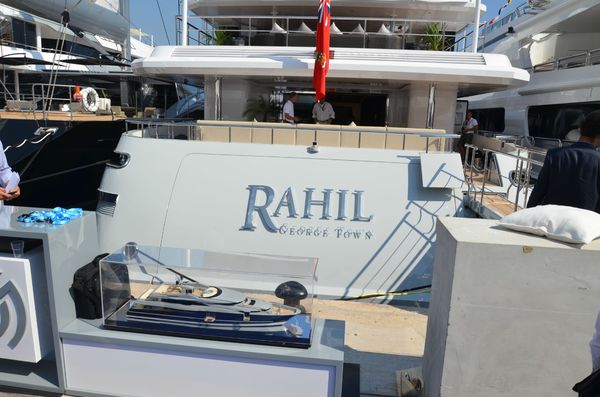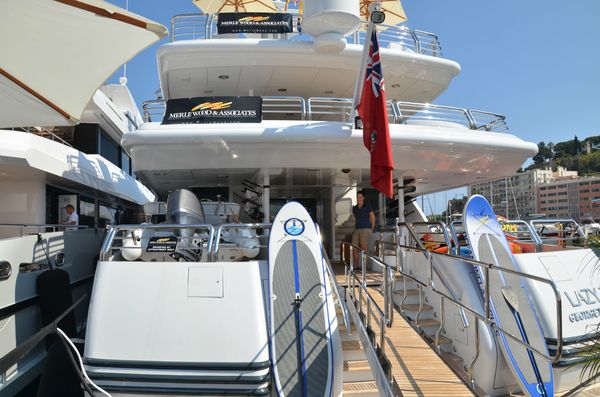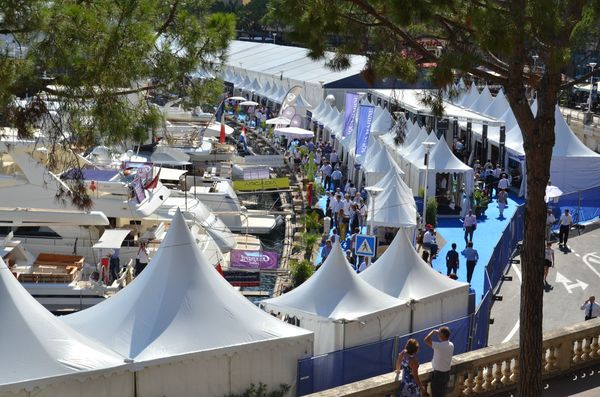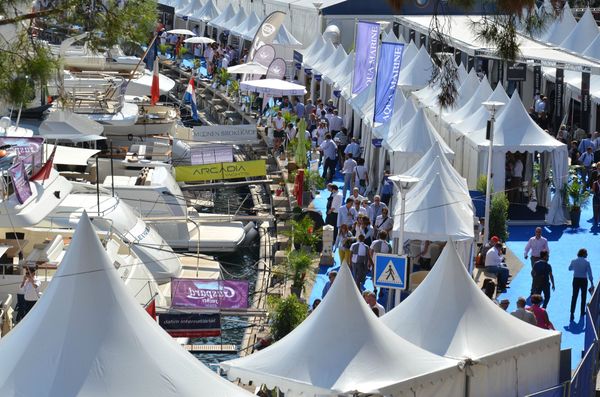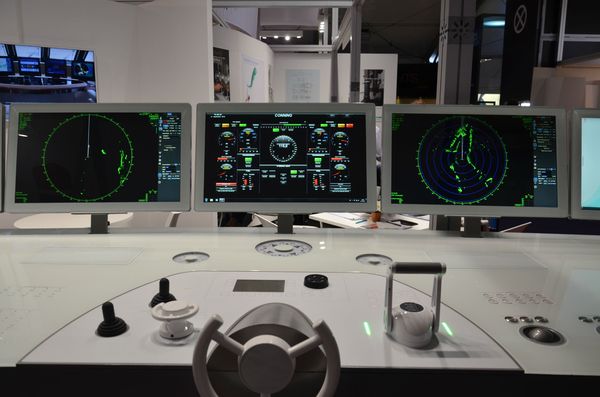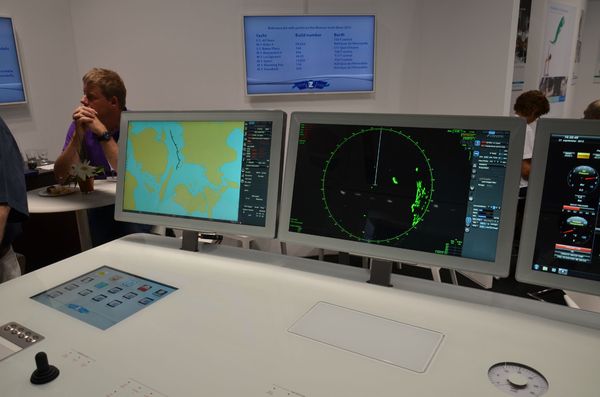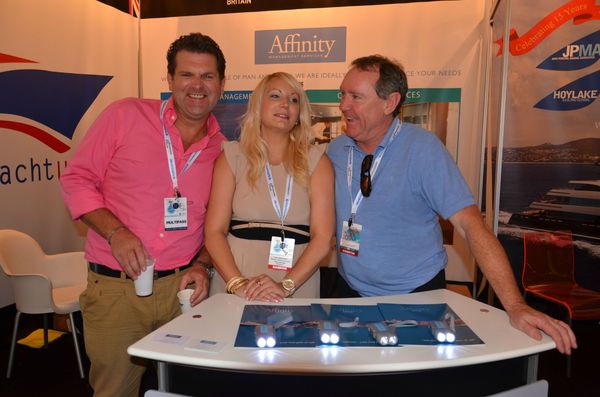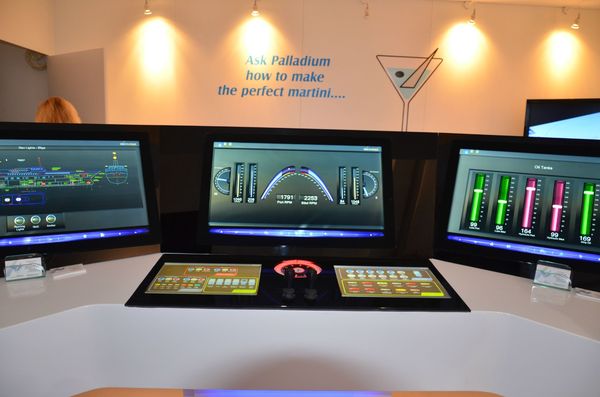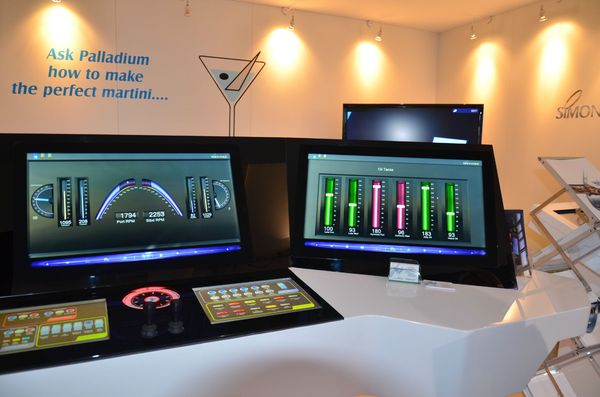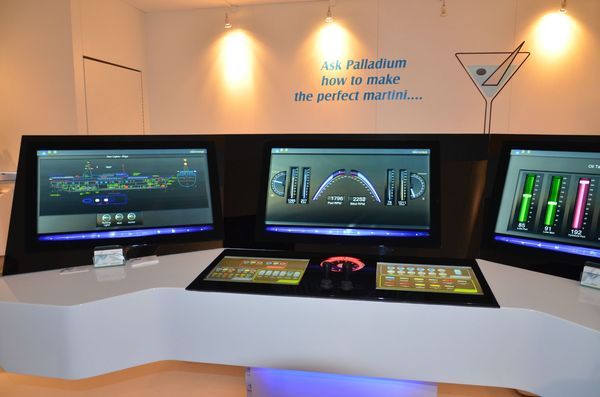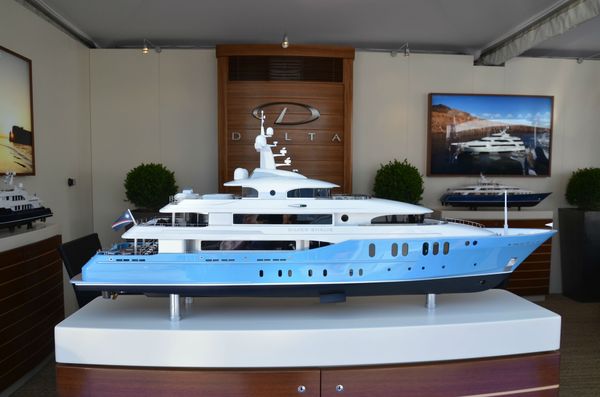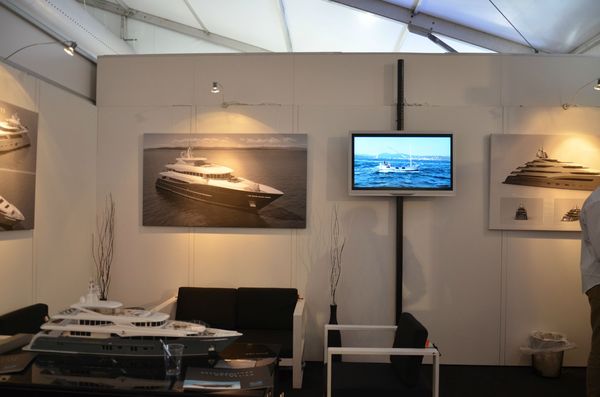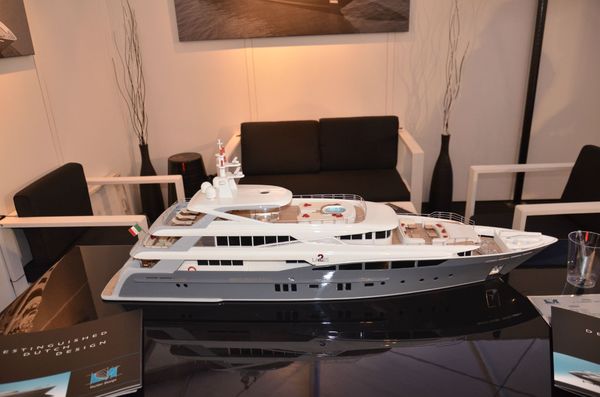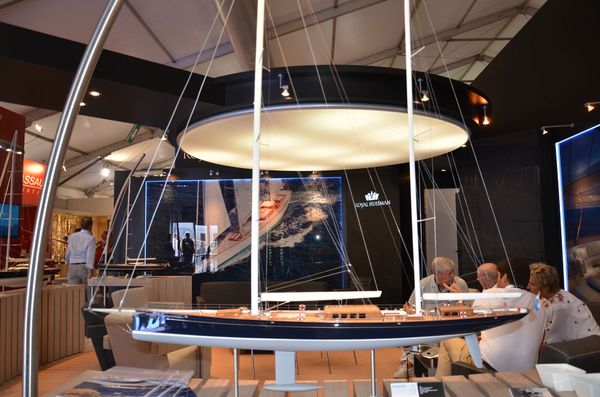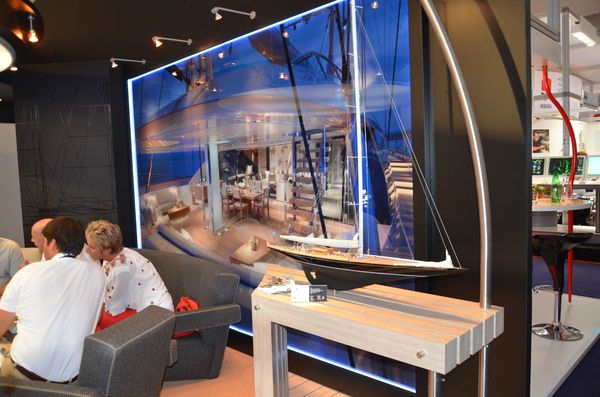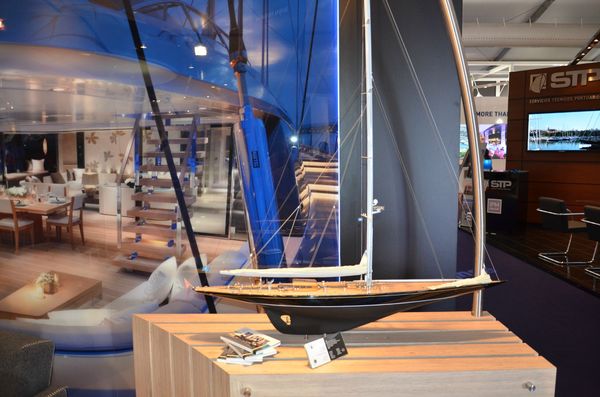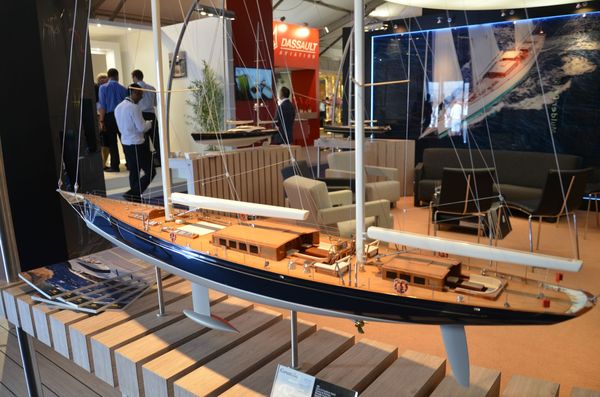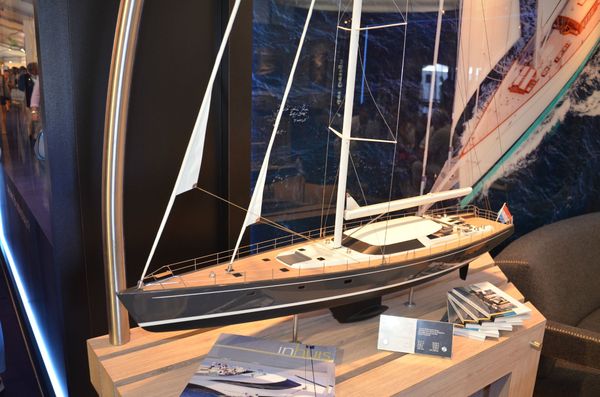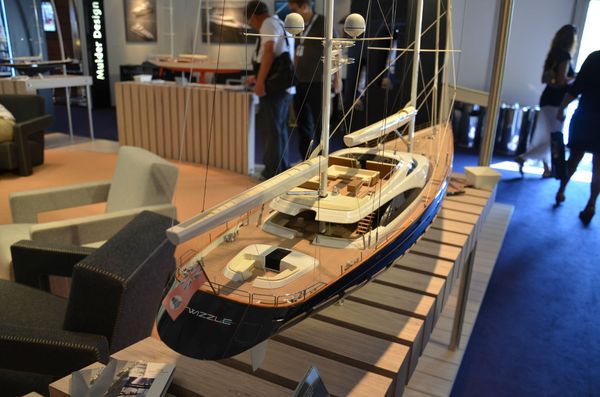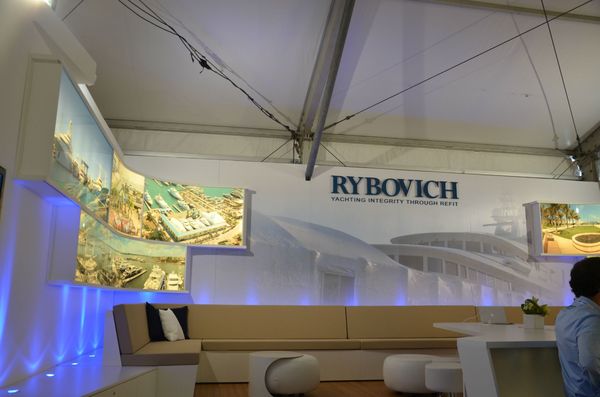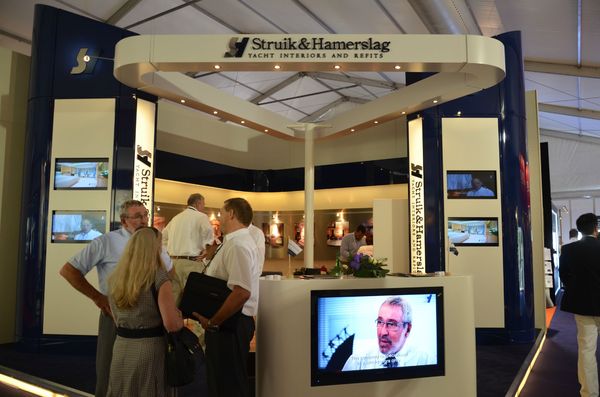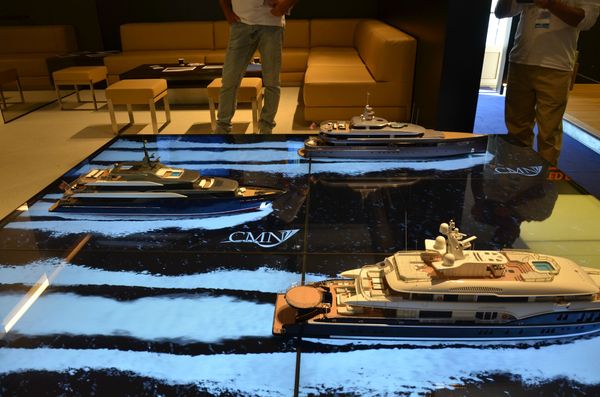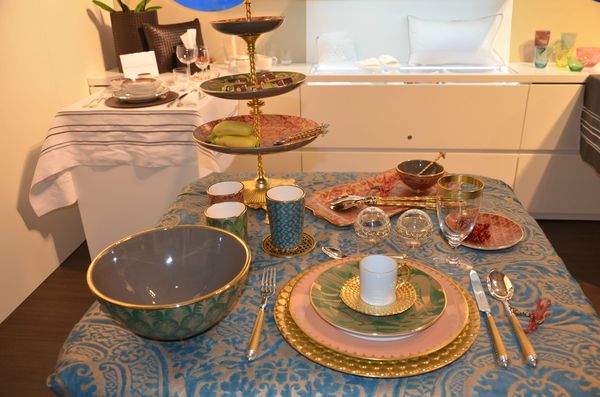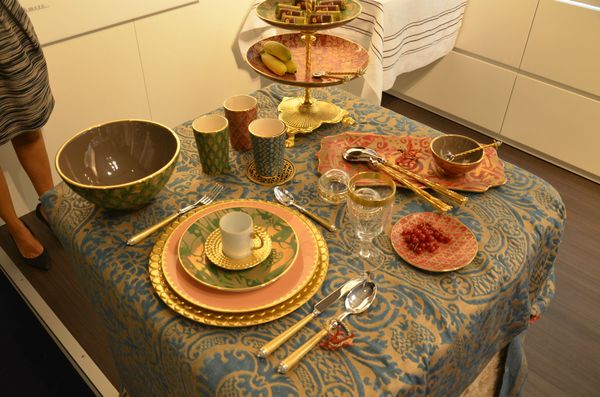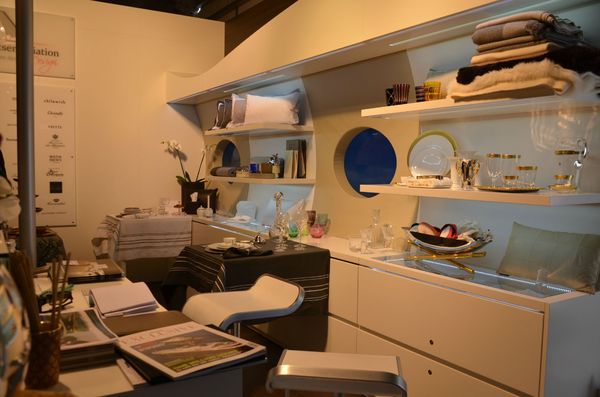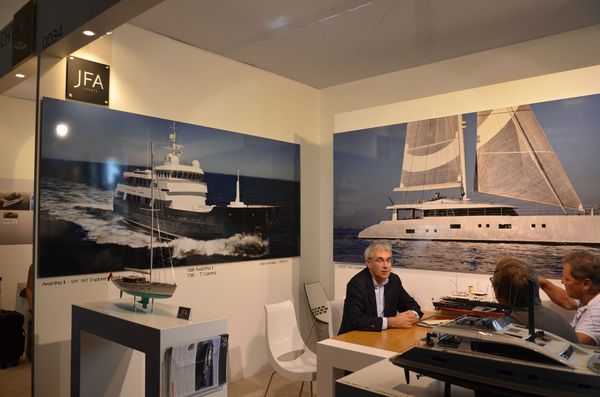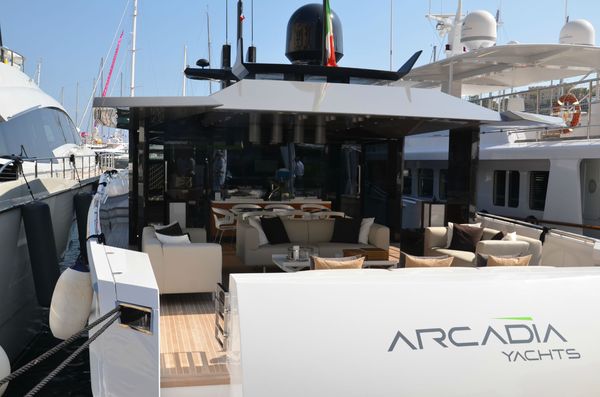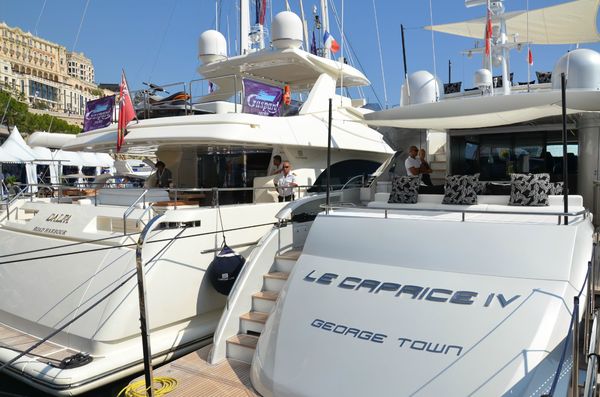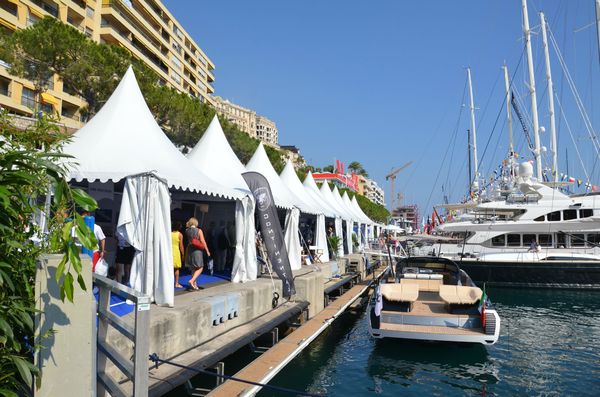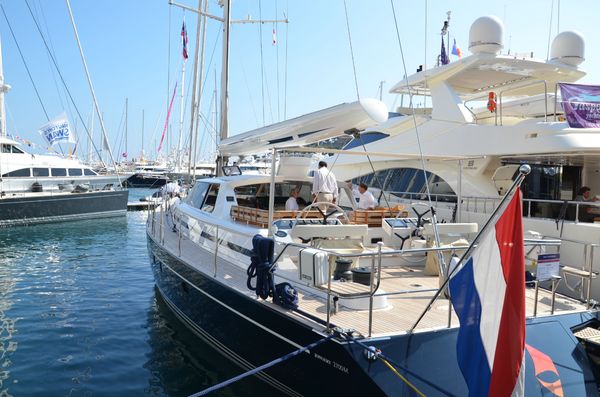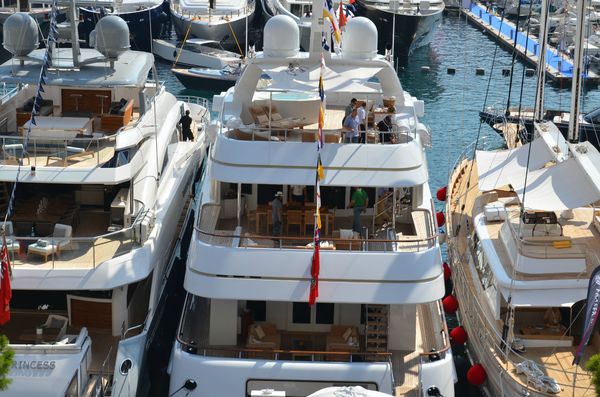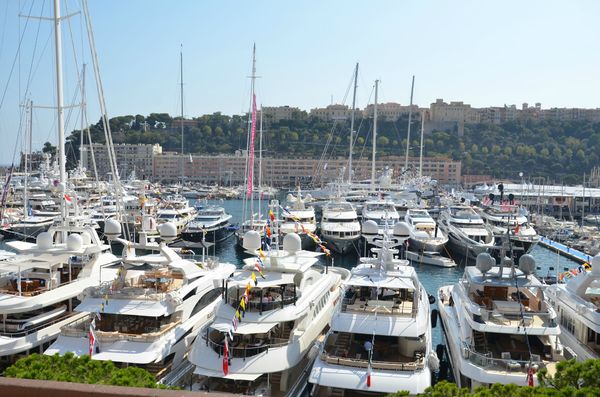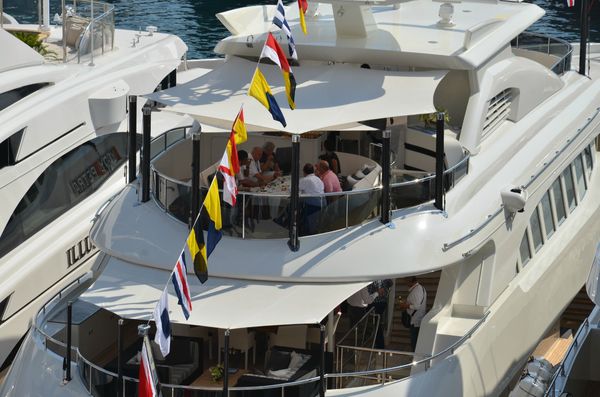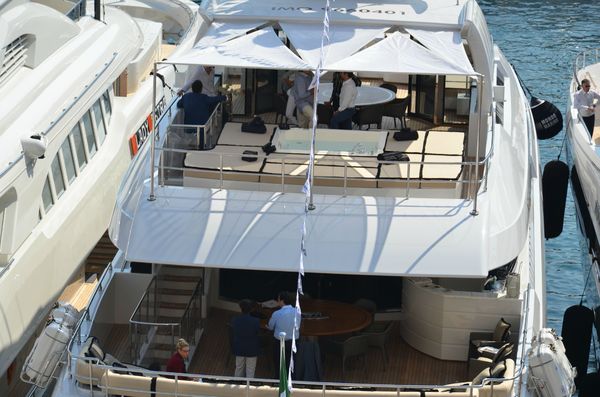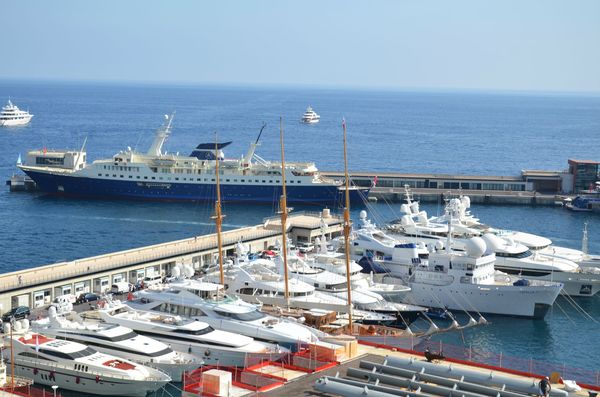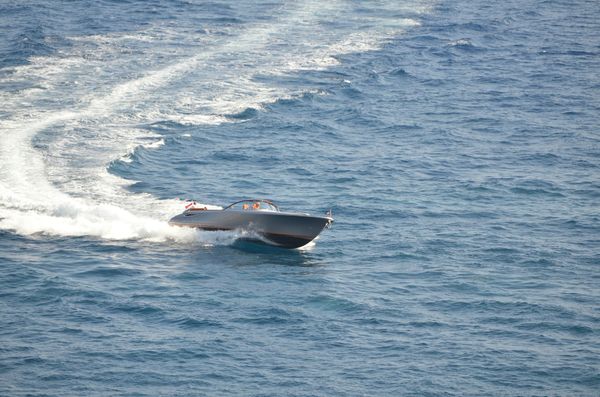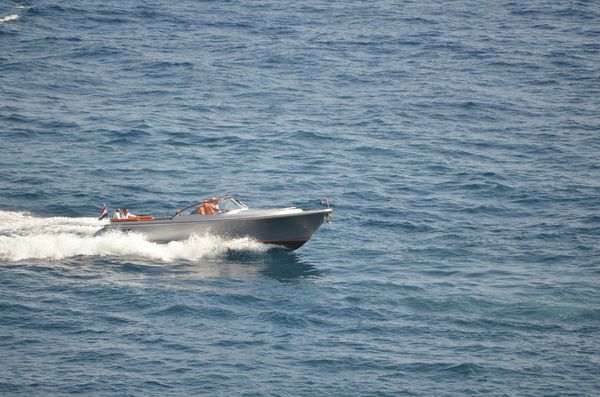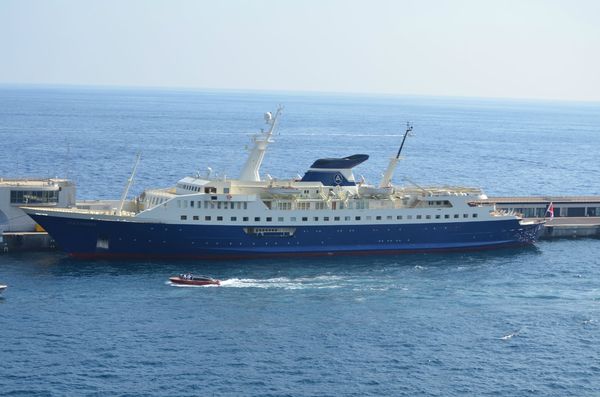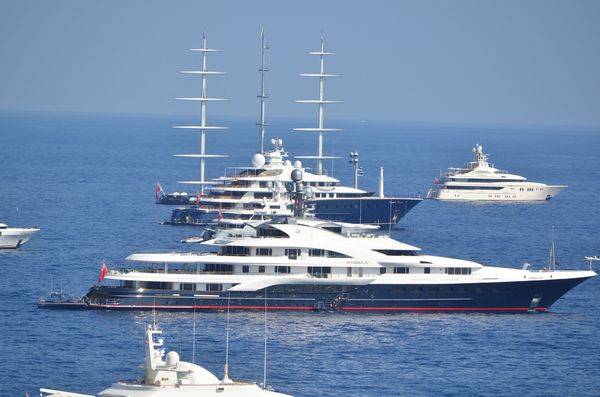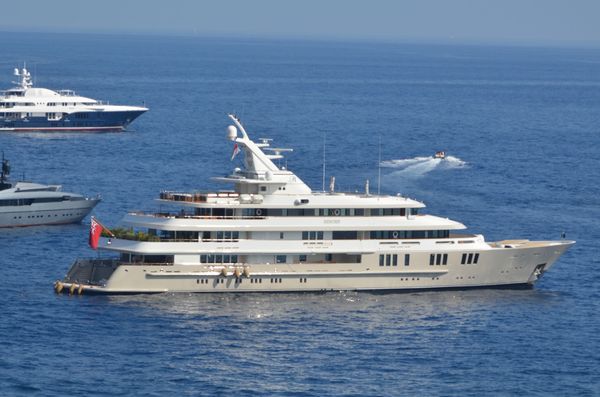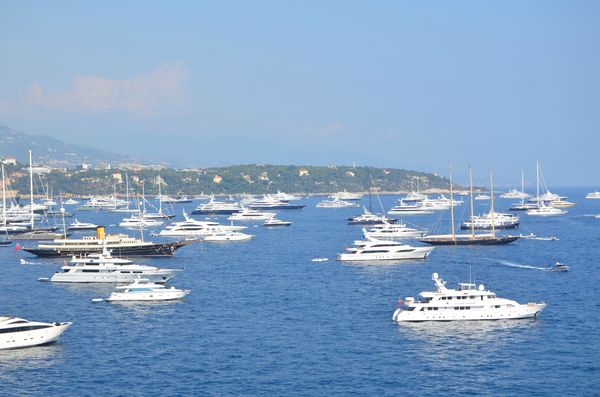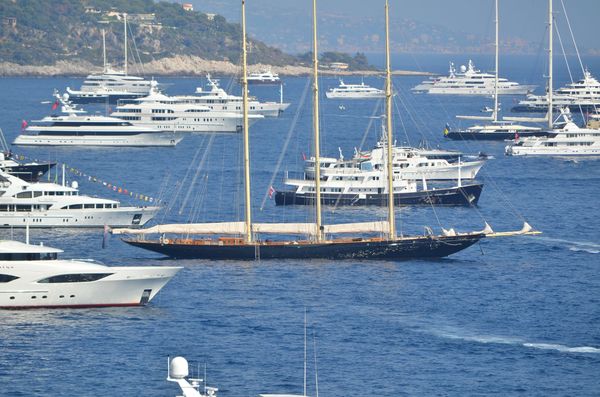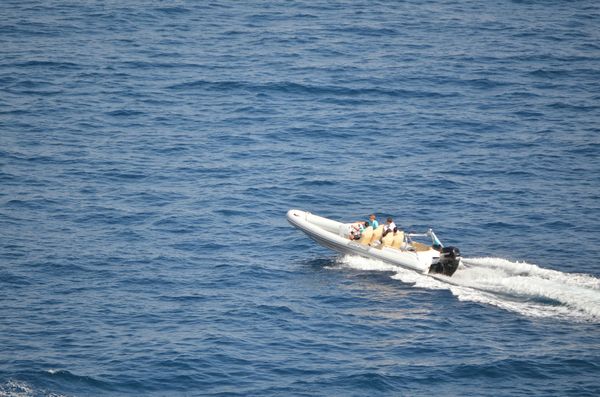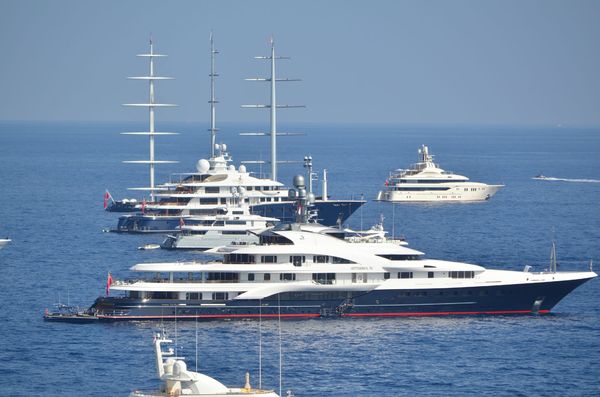 C. COPYRIGHTS - ALL RIGHTS - AGENCY PRESS
INTERNATIONAL DIACONESCO.TV
AMERICAN GROUP INTERNETCOUNCIL LLC - OREGON - U.S.A.
Record attendance for the 33,000 participants at the 2012 MYS
From 19 to 22 September 2012, 33,000 luxury yachting companies, yacht owners, wealthy customers and representatives of future purchasers converged on Monaco to meet up at the yacht show's 500 stands and aboard the hundred-odd superyachts on show. At last year's show there were signs of an upswing in the market. MYS 2012 confirmed the trend; slowly but surely, business is picking up.
Press release - October 3, 2012
Download the press release (PDF file)