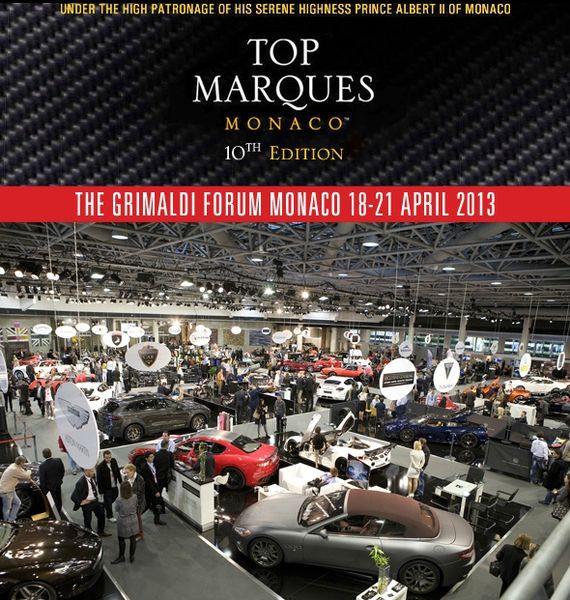 PRESS RELEASE - November 15, 2012

10th anniversary announcement

Top Marques Ten will launch no less than 4
new Supercars in Monaco on
April 18th 2013

Top Marques reigns supreme as the industry choice for launching cutting-edge new models. Still five months before the event's 10th edition four pioneering brands have chosen to world premiere their 2013 launches at this ground-breaking show. The only car exhibition where visitors can: See it, Drive it and Buy it. The exclusive extra is that Top Marques offers test drives on the Monaco Grand Prix circuit and this is just the beginning of our birthday announcements. Watch this space as we will keep you up-to-date on more launches, special exhibits and other exhibition firsts in the months to come.

Top Marques Monaco is putting the champagne on ice for the premiere launches of the breath-taking, trail-blazing supercars by ISIS Cars (Dutch), Mazzanti automobili (Italian), Jeremy LeMercier (French) and Vencer (Dutch), which will join ranks with a line-up of new impressive luxury cars by Porsche, Audi and Maserati from Segond Automobile, the official Monaco representative. And we welcome back Koenigsegg from Sweden with the Agera R, the proud record holder in the Guinness book of world records for being "officially amazing". Also back is the extreme water sports toy company MS Watersports GmbH to premiere their new Jetlev-Flyer model, with an astonishing 250 HP, 4 stroke engine and complete carbon fibre body.

We are delighted to welcome onboard our new Gold Sponsor, Flight Source International, a respected, international brokerage firm whose professionalism and expertise will satisfy all your aircraft needs.

To experience the next generation of supercars make a date with Top Marques "Ten" at the Grimaldi Forum Monaco 18th-21st April 2013.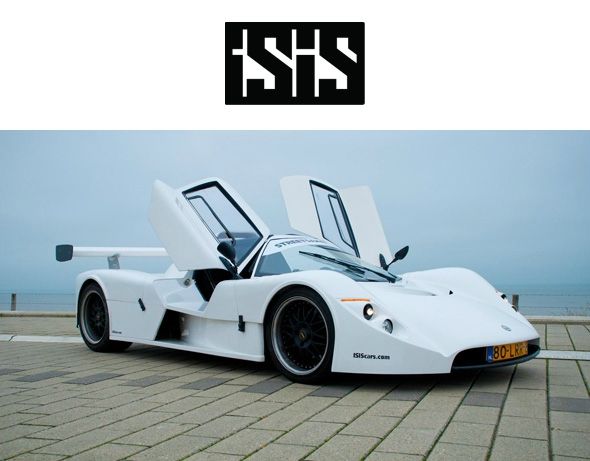 ISIScars

ISIScars is a sportscar specialist with more than 25 years of experience in designing and fabricating chassis and bodies in steel, aluminum and advanced composites. A prototype road racer, ISIS AM01 was presented at the AutoRAI Amsterdam, 2011. Additional intensive research led to a new project: ISIS AM02. Every engine can be built into this well-tested chassis with its astonishing handcrafted aluminum body, reflecting state-of-the-art technology and the voluptuous shape of classic GT's.

ISIScars represents also Saker Sportscars with their road racer Saker RapX S (available for testing) and Sniper S.

Specifications
ISIS AM02-AM11, series of 10 only, power: limitless, torque: accordingly, 890 kg, handcrafted aluminum body, multi-tube steel/carbon chassis, 5/6 speed gearbox, prices from € 200,000.

SAKER RapX S(photo above) and Sniper S (open version), 280-450 BHP, 4 and 6 cylinder 2 and 3 litre turbo, 350-450 Nm, 820 kg, 0-100 km/h in 4.2 sec, 260 km/h (4cylinder), glass reinforced vinyl ester body, multi-tube steel/aluminum chassis, 5/6-speed gearbox, prices from € 90,000.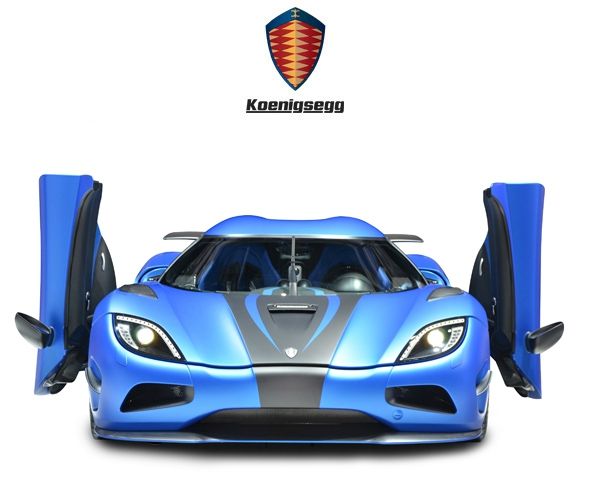 KOENIGSEGG

The 2013 Agera R is the result of Koenigseggs endless pursuit for perfection. The Agera R features high tech solutions like Triplex rear suspension, AirCore™ carbon fiber super light wheels, front winglets, aero exhaust system and a dynamic rear wing system as standard equipment. The Agera R 2013 also features upgraded power and enhanced aerodynamics. It has astonishing 1140 hp at 7100 rpm and performs a lateral g-force of 1.6 g, making it a true Hypercar.

Furthermore, the Agera R has an incredible top speed of approximately 440 km/h (273 mph). It also holds 6 world records, including the 0-300-0 record which was accomplished in a mere 21.19 seconds. Other records are 0-300 km/h in 14.53 sec, 300-0 km/h in 6.66 sec, 0-200 mph in 17.68 sec, 200-0 mph in 7.28 sec. The Agera R is also the only roadster Hypercar with a detachable and stowable hardtop, bringing the best of two worlds. This in combination with 120 litres of luggage space, truly combine extreme performance with everyday usability. The Agera is available in left or right hand drive.
Visit us at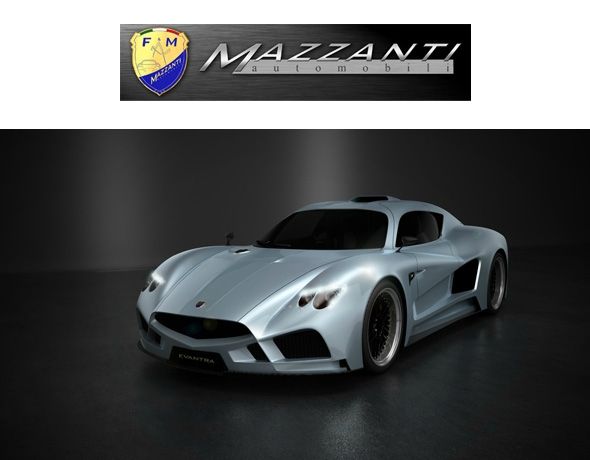 MAZZANTI

Mazzanti automobili is an exclusive Italian atelier that projects, develops and creates for more than ten years the real dream cars of clients: supercars which can be personalized in every detail by the client to create an unique object as the attention and the passion which accompany their birth. The latest 'jewel', which will be unveiled in world premiere at the Top Marques Monaco 2013 show, is called Evantra and is produced in a limited series of five cars per year. Fast, thanks to the 6-cylinder and V8 engines that provide power up to 700 hp and extremely light thanks to the extensive use of composites and aluminum, Mazzanti Evantra is the supercar in prefect Italian style.

http://www.mazzantiautomobili.it
LEMERCIER

Jeremy Lemercier, a 22-year old designer, is an extremely determined and ambitious entrepreneur to watch out for. At the age of 18 he had designed his first car and founded his own company in France. His aim is to establish his brand in the annals of the automobile industry ranking it up there with the most prestigious manufacturers. A secondary goal close to his heart is to give his compatriots something to be proud of and identity with by means of a French luxury car brand. In his opinion there is no better way to fuel emotions than with a beautiful car. This is a young mastermind with great talent and determination who will burst onto the supercar scene next April at Top Marques 10.

Je m'appelle Jeremy Lemercier, je suis un jeune designer âgé de 22 ans extrêmement déterminé et ambitieux. A l'âge de 18 ans, j'ai créé ma marque automobile ainsi que mon entreprise. Mon objectif est d'ancrer ma marque dans l'histoire automobile parmi les plus prestigieuses au monde. Je voulais que les français puissent enfin s'identifier à travers une marque automobile française de prestige, car la France manque d'une identité forte en terme de luxe " à la française". Pour ma part il n y a pas de plus belle façon que de faire partager ses émotions à travers une voiture car cela touche toutes les catégories de personnes. Je continuerai à me battre avec passion, et détermination pour réaliser mon objectif..." Seule la détermination nous mènera au bout de nos rêves".
http://www.jeremy-lemercier.com
JETLEV-FLYER

You have been dreaming about flying a personal jetpack for way too long. Your wait is finally over! The Jetlev-Flyer is by far the most extreme water sports toy on the market today. With a flight time of 2-3 hours, heights up to 15 meters and a top speed of 75km/h, the Jetlev-Flyer is a one of a kind high tech toy, packed with safety features and easy to learn for everybody. The Jetlev-Flyer is assembled and built in Germany by our engineers and experts using almost exclusively German made parts. Using only the best materials available, the Jetlev-Flyer is the result of many years of research and development. We work with carbon fiber, aircraft aluminium and submarine electronics.

For more information, please visit our homepage at
http://www.jetlev-flyer.com

Tel: +49-4821-178811 Mobile: +49-172 4541280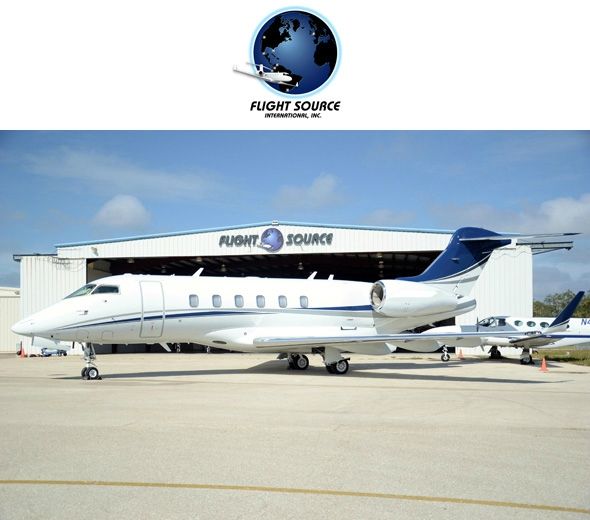 FLIGHT SOURCE INTERNATIONAL

Flight Source International, Inc. is a Florida, USA based corporation consisting of skilled professionals in the aircraft sales industry. Our knowledge, experience and familiarity with various owners, brokers, and dealers will greatly assist your company in selling and acquisition situations. Our experienced staff includes pilots, maintenance, finance and sales professionals with experience worldwide. Our goal is to provide the best quality service and to satisfy all your aircraft needs. We strive to meet the highest standards in the industry.