SALON DU LUXE TOP MARQUES MONACO 2016
TOP MARQUES MONACO
14-17 AVRIL 2016 AU
GRIMALDI FORUM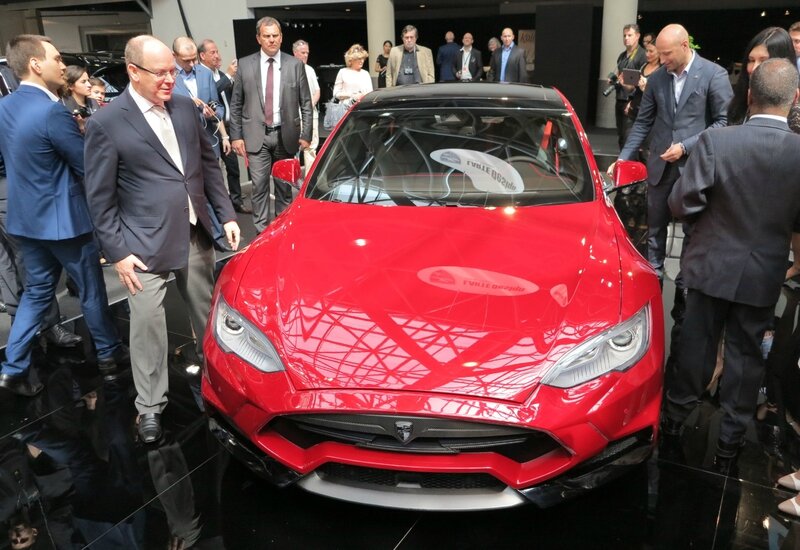 TOP Marques Monaco, the world's ultimate luxury car show, opens later this week to an anticipated audience of more than 40,000 visitors.
As many as 100 supercars and other exceptional, ground-breaking vehicles will be on display inside Monaco's award-winning Grimaldi Forum from 14th to 17th April.
There will be a further 30 supercars lined up in the pits outside the waterfront venue available for test drive on a closed section of the Formula 1 GP circuit by potential clients hoping to "See It, Try It, Buy It!"
The show, organized in association with the private bank theEdmond de Rothschild group for the fourth consecutive year, will open with a live display of the ArcaBoard, the world's first flying hover board powered by electricfans that put out 272 horsepower.
The revolutionary green machine, straight out of Back to the Future, will weave its magic on the Esplanade at the inauguration of the 13th edition of Top Marques Monaco.
Visitors will then be invited to discover the 200-plus exhibitors inside the glass-domed exhibition space including hand-picked watches, jewels and luxury products as well as a stunning selection of supercars inside the Espace Ravel.
Billed by Bloomberg as the 'ultimate luxury car show', Top Marques is this year bigger than ever with an extra 2,000 m2 of exhibition space. Tickets for the show are available through the website www.topmarquesmonaco.com or from the Grimaldi Forum.
Where to head first? Below is a guide to the 10 Luxury Exhibits Not to Miss at Top Marques Monaco 2016:
1. APOLLO's Arrow
This will be the Arrow's first public outing since the newest supercar on the block was launched at the 2016 Geneva Motor Show last month.
The stunning-looking vehicle by Apollo has a maximum horsepower of 986 and 737 lb.-ft. of torque with enough power to accelerate from 0-60 in just 2.9 seconds and reach a top speed of 224 mph.
WHERE TO FIND THE APOLLO: Stand B7b
2. The Cars from SPECTRE
James Bond will return to Monaco for the first time in 21 years with a thrilling display of supercars from the latest 007 film to star at Top Marques including James Bond's Aston Martin DB10 and the Jaguar C-X75, which Spectre's villain Hinx drove in a chase with Daniel Craig through the streets of Rome.
The Aston Martin DB10 boasts a 4.7-litre V8 engine and a six-speed manual gearbox whilst the C-X75 produces 850bhp with a top speed of 200mph. The Range Rover Sport SVR, Land Rover "Big foot "Defender and Aston Martin DB5 which also featured in Spectre are available to view.
WHERE TO FIND THE CARS FROM SPECTRE : Stands F5-F7
3. ICONA'S Vulcano
The Vulcano Titanium is a one-off creation from Italian designhouse ICONA which was inspired by the world's fastest plane, the Blackbird SR-71. It is the world's first supercar made entirely out of Titanium.
The naked titanium body is a sculptured work of art which took more than 10,000 hours of hand-crafted work to create. The Vulcano is capable to be tuned to well over 1.000 horsepower and can accelerate from 0 to 60 miles/hr in 2.8 seconds and 120 miles/hr in 8.8 seconds.
WHERE TO FIND THE VULCANO: Stand E1
4. NEWTRON ENGINEERING: The First All electric Fiat 500
Newtron Engineering is an Italian company working on the development of hybrid and full electric systems applied to the automotive industry since the year 2007. The research and development centre of the company is based in Villafranca Tirrena, Sicily. "Officine Amarcord" is the division of the company responsible for the conversion of the Vintage cars into full electric vehicles.
The first vehicle being modified has been the FIAT 500 in its roofed version and now also in the "Jolly" version, obtained by replicating the original modification made by the workshop GHIA from Turin, Italy from 1958 to 1974.
WHERE TO FIND NEWTRON ENGINEERING: Stand B3
5. PARTNERSHIP WITH THE CASINO DE MONTE-CARLO & FAIRMONT HOTEL
For the second year running, fans of Top Marques will be able to get a sneak preview of some of the vehicles being exhibited at the show before it even opens thanks to some its partnerships with key venues in the Principality.
The Apollo R and the the Lamborghini Huracan Spyder will be on view outside the Casino de Monte-Carlo from tomorrow (Tuesday) whilst visitors in the Fairmont will find another Apollo, the Apollo N, parked up in the entrance hall from today.
6: KORMARAN K7
Named by the Robb Report as one of the fastest and most fun boats under 50 meters, the Kormaran is a fantastic feat of engineering which allows owners six boats – for the price of one (rather expensive one!).
The Kormaran is a 23-foot speedboat that morphs into six configurations with the push of a button. At top speed, the $1.5 million Kormaran can run 44 knots in hydrofoil form.
Dependent on sea conditions, it can also morph into a monohull, a catamaran, or a trimaran, thanks to electronically controlled actuators that reposition the hull pontoons. There is also a Bathing Mode whereby an 11-foot, 5-inch-wide teak platform appears from the sides to the center of the boat, and a Night Mode, which activates red LED lights and aquamarine strip lighting.
WHERE TO FIND THE KORMARAN: Esplanade
7. MARTIN JETPACK
After wowing China and the Emirate of Dubai the next stop for this international company based in New Zealand is Top Marques where visitors to the exhibition will be able to see the future of personal transportation first hand.
Designed to be the world's safest light aircraft, the Martin Jetpack is aimed at adventurers, futurists and visionaries who take up the challenge to explore and venture to places that others can only imagine. The Personal Jetpack's beautifully designed lines and eloquent engineering are backed by high-powered performance and robust aeronautical engineering.
Visitors to Martin Jetpack's stand will be able to experience the thrill of flying first hand by way of a unique 4-D full motion simulator.
WHERE TO FIND MARTIN JETPACK: Stand 4 Espace Diaghilev
8: BAMFORD WATCH DEPARTMENT
Bamford Watch Department (BWD) comes to Top Marques Monaco from its headquarters in Mayfair, London, with its new series of watches based on timeless Rolex originals. The Commando series harks back to vintage military design and features an essential new coating and three new colour schemes, Desert, Combat and Forest.
These latest additions to the BWD catalogue feature mesmerising interpretations of the legendary Rolex Milgauss, Submariner Non-Date and Explorer II including unique 3-6-9 sandwich dials. The eye-catching GPC coatings are scratch resistant and incredibly hard wearing. The military grade toughness and practicality, when combined with our BWD aesthetic, ensures an unforgettable and unique timepiece.
WHERE TO FIND BWD: Stand 13 Dspace Diaghilev
9. SABBADINI
Sabbadini is one of the finest examples of the Italian jewellery tradition, founded in 1940 by Bruno Sabbadini. The family opened its first show room in New York in 1983, with the first Sabbadini Boutique designed by Renzo Mongiardino following 15 years later in the famous Via Montenapoleone in Milan.
Sabbadini has been a regular participant at Top Marques since the Luxury lane and Watch Pavilion were incorporated into the supercar show seven years ago, and organisers are delighted to welcome Pierandre Sabbadini back to the 13th edition.
WHERE TO FIND SABBADINI: Stand 14 Espace Diaghilev
10. VIZOURY Dumbbells
And for the man who has everything (a supercar, watch and contented bejeweled wife) Top Marques has the answer: the world's most exclusive dumbbells by Vizoury.
Vizoury combines the most precious materials imaginable and dedication to the fine art of real craftsmanship to deliver a product that sets a new standard among luxury goods, be it in the sports, jewelry, or lifestyle industry. With their beautiful shapes, the innovative coating technologies, and around 750 flawless white diamonds set by hand, the dumbbells are not only good for your health, but also you home.
WHERE TO FIND VIZOURY: Stand 31 Espace Diaghilev
>
TOP MARQUES MONACO 2016 EN PRINCIPAUTE
TOP MARQUES MONACO 2016 EN PRINCIPAUTE
Cette année Top Marques a été choisi comme lieu de lancement pour trois voitures jamais dévoilées au public auparavant - il a également été choisi pour la première mondiale du ArcaBoard, la première planche volante au monde tout droit sortie du film « Retour vers le Futur ». Il y aura egalément un hommage à 007 avec la DB10 de Aston Martin, conduite par Daniel Graig dans le dernier film de James Bond, Spectre; la Jaguar C- X75 conduite par le redoutable Hinx; le Range Rover Sport SVR, le Land Rover Defender et la fameuse DB5 ...

PHOTOS C.COPYRIGHTS AGENCY PRESS INTERNATIONAL DIACONESCO.TV 14.04.2016 MONACO
REPORTAGE PHOTOS DE TOP MARQUES MONACO réalisé par Gérard Diaconesco Photographe Cinéaste de Presse et de Télévision du groupe de Presse internationale American Company INTERNET CONCIL LLC - DIACONESCO.TV - 14.04.2016 - MONTECARLO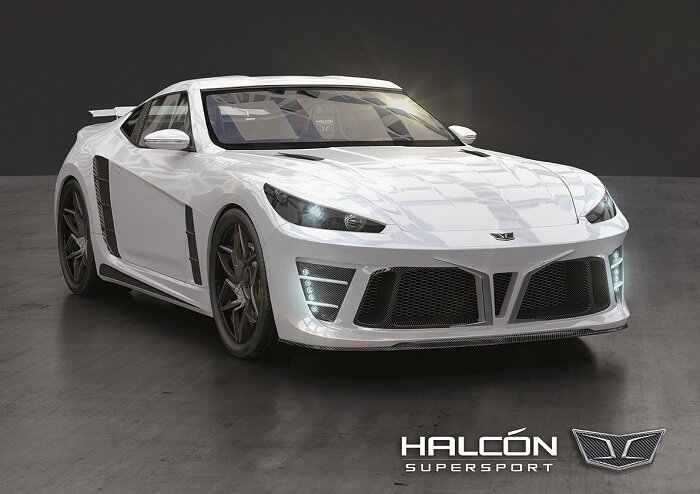 L'EVÉNEMENT 2016 EN PRINCIPATE DE MONACO
Le compte à rebours avant le début de la 13e édition de Top Marques est officiellement lancé !
Le premier salon automobile de Monaco et le seul événement au monde où des clients potentiels peuvent essayer en test drive la supercar de leurs rêves sur le circuit du Grand Prix F1 de Monaco.
Le QG de Top Marques Monaco est en effervescence à l'approche du salon, qui aura lieu au Grimaldi Forum du 14 au 17 avril 2016.
Cette année Top Marques a été choisi comme lieu de lancement pour trois voitures jamais dévoilées au public auparavant - il a également été choisi pour la première mondiale du ArcaBoard, la première planche volante au monde tout droit sortie du film « Retour vers le Futur ».
Il y aura egalément un hommage à 007 avec la DB10 de Aston Martin, conduite par Daniel Graig dans le dernier film de James Bond, Spectre; la Jaguar C- X75 conduite par le redoutable Hinx; le Range Rover Sport SVR, le Land Rover Defender et la fameuse DB5.
D'autres exposants aux produits incroyables et impressionnants seront également présents :
• La Icona Vulcano, première supercar au monde entièrement en titane
• La Donkervoort D8 GTO, l'une des voitures les plus rapides homologuée pour la route
• La Corvette Z06, une supercar sensationnelle de 659ch disponible en Test Drive sur une portion du circuit du Grand Prix F1
• La Iconic Porsche par Gemballa
• La toute nouvelle gamme Lexus, dontle RX 450h
• Le Martin Jetpack, premier jetpack grand public au monde
• Le Kormaran, un bateau transformable sur la simple pression d'un bouton
• Le ProRace jet surf – la première planche de surf à moteur hybride au monde
Visitez le salon pendant nos horaires d'ouvertures :
Jeudi 14 avril 10h - 20h
Vendredi 15 avril 10h -20h
Samedi 16 avril 10h -20h
Dimanche 17 avril 10h -19h30
POUR ACHETEZ VOS BILLETS cliquez ICI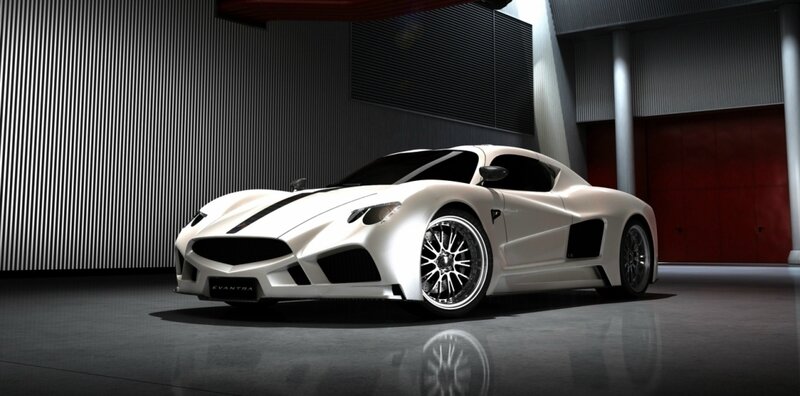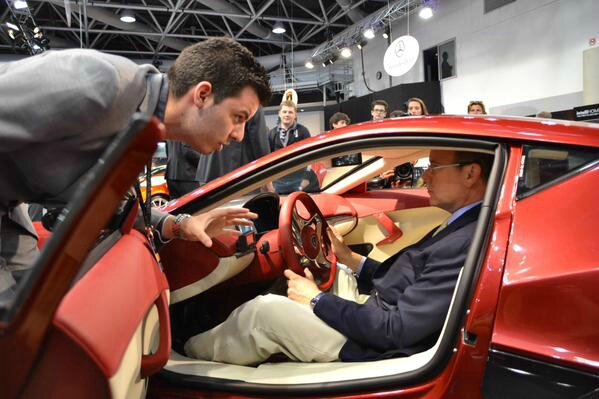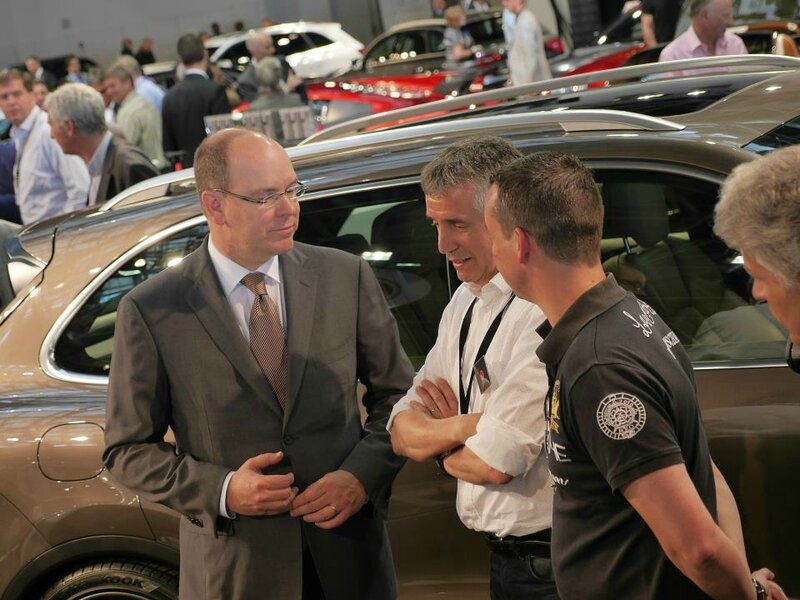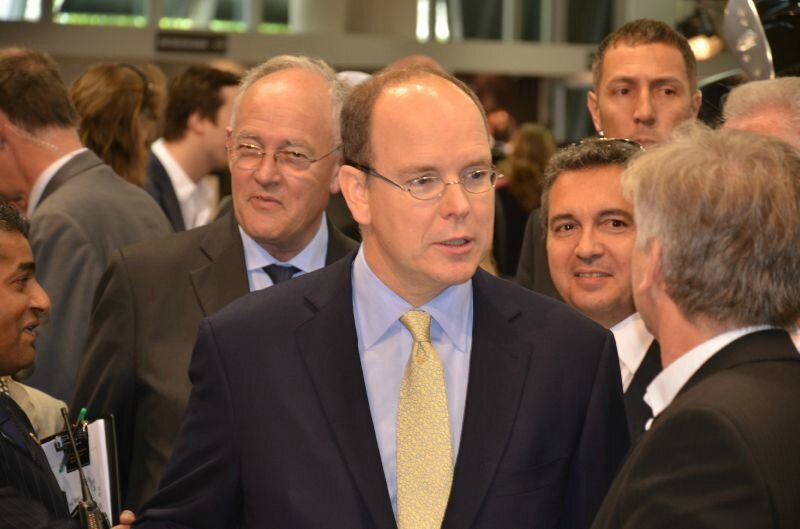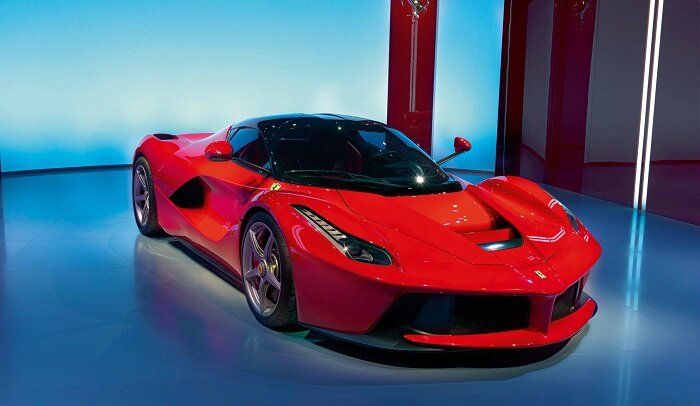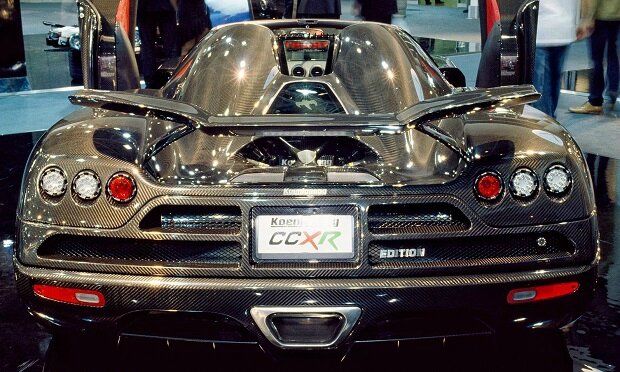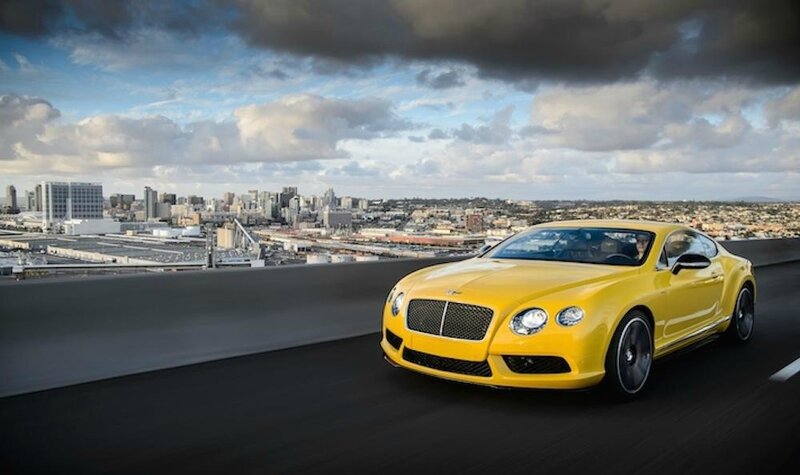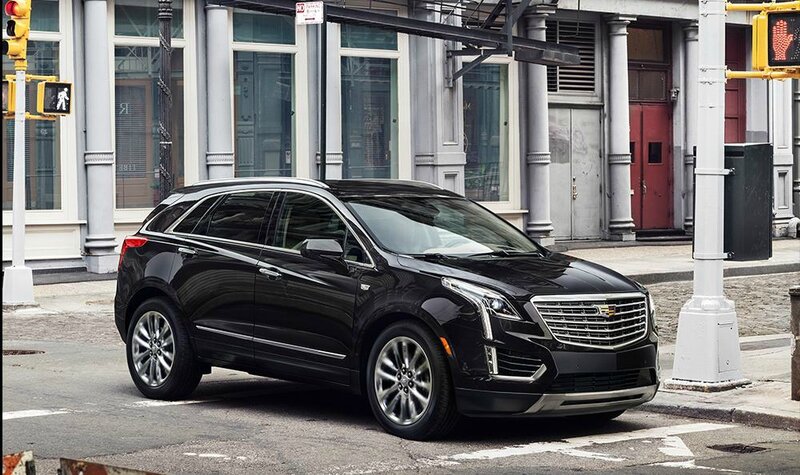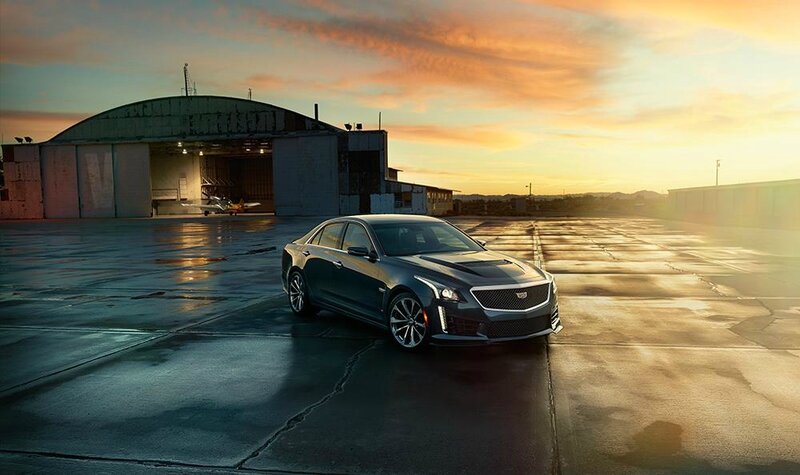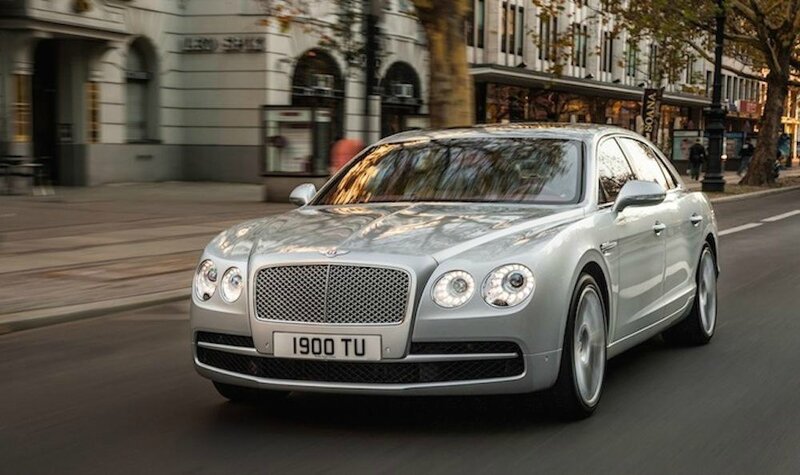 **************************************************************************************************************

Official media partner Shmee150 travels across Europe to Monaco for the 13th edition of the annual luxury car show
For car lovers and enthusiasts of all things fast and furious, YouTube sensation Shmee150 is planning a road trip across Europe to Top Marques Monaco, taking place at the Grimaldi Forum in Monaco from April 14th to 17th. Shmee150 is the personal brand of Tim Burton, aka Shmee150, who tours the world to seek out the greatest and most exclusive automotive content possible.
Tim, 28, is heading to Monaco for the 13th edition of Top Marques with his Shmeemobile McLaren 675LT and two more cars which will be revealed soon. Tim owns the biggest solely-owned channel in the world, reaching more than 150 million pairs of eyes per month across his network which has more than 5 million followers to date and grows with more than seven new followers a minute.
It will be Tim's fifth visit to Top Marques, Monaco's premier auto show and the only event in the world where potential clients get to try out the supercar of their dreams on a Grand Prix circuit. Where's Shmee – Road Trip to Top Marques Monaco tour started last week with the annual Car Freitag event at the Nürburgring in Germany.
Tim will spend four weeks travelling across France, Belgium, Germany, Austria and Italy visiting many different automotive highlights and locations. Half way through the trip, Tim will fly to Portugal for a daytrip to the Estoril race track where he will experience the latest in the supercar world rolling on brand new rubber developed by one of the top tyre manufacturers.
The final leg of Tim's road trip to Top Marques Monaco will bring him to Maranello where he will experience and show his followers Italian motoring at its best. The final day before the Top Marques show will be one of preparation of what's to come, a full coverage of the luxury event via the Shmee150 YouTube and social media channels including a highlight tour of the show and experiences with the supercars in the test drive pits.
Tim said before he set off: "Monaco is a wonderful place to be, to meet friends, colleagues and share with them my passion for luxury cars and supercars. Top Marques Monaco is an excellent event to start the season of road trips and car events."
"As a media partner I will be showing you and my followers the highlights of Top Marques Monaco 2016 and share with them the latest in the world of luxury cars and supercars. Please stay tuned to my YouTube channel and social media channels for what is to come!"
Website: http://www.shmee150.com
YouTube: http://www.youtube.com/Shmee150
Facebook: http://www.facebook.com/Shmee150
Instagram: http://instagram.com/shmee150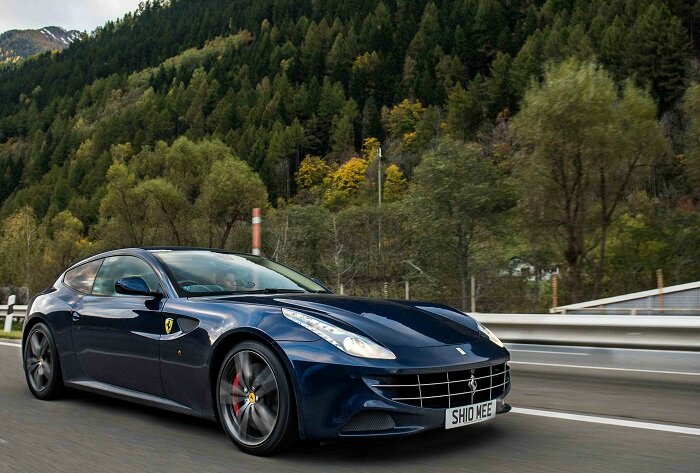 Liliane Chevalier
Managing Director INTERNET COUNCIL LLC - DIACONESCO.TV - USA -
Lors de notre visite et de notre couverture médiatique sur le salon TOP MARQUES MONACO 2016 nous tenons tout particulièrement à remercier les personnes et les exposants qui ont accueilli si gentiment sur leur stand notre Journaliste Cinéaste Rédacteur en Chef de DIACONESCO.TV, à savoir les Compagnies et Sociétés suivantes :
* Nicolas Bonnefoy SEGOND AUTOMOBILES S.A.M. PORSCHE Monaco
* AGUSTA MONTE-CARLO Virginio Ferrari Racing Monaco
* Alexandre Neu ASTON MARTIN MONACO Model Aston Martin DB10 de Jams BOND Spectre - Monte-Carlo
* CLASSIC RIVIERA Monaco
* Antony Rozier INFINITI Group Segond INFINI.MC S.A.R.L. Monaco
* Maciek Zwiejski BRITE SYDE DISTRIBUTION Monaco
* Dominique Day BRITE SYDE DISTRIBUTION Monaco
* Beryl Cavallini GALERIE GOLCONDA Saint Paul de Vence France
* REBELLION RACING Fert Evens Genève Suisse Romande
* Mickey Morisoli MIDLAND CHOPPERS GmbH Gretzenbach Suisse
* Philippe Médart GENTLEMAN CAR sprl Melen Belgique
* SITCAR S.P.A. Autobus et Minibus - Auto de collection Formigine (MO) Italie
* Niccolo Englaro MAZZANTI AUTOMOBILI Pontedera (PI) Italie
* KATHALINE PAGE - GUTH Impruneta (FI) Italie
* John Karambalis STEALTH ELECTRIC BIKES Sandown Village Autralie
* Didier Kwak & Todd Sutherland ASKJA AUDIO Neully-sur-Seine France
* Clive Sutton CLIVE SUTTON Londre Angleterre
* Hubertus Neef KORMARAN GmbH Salzburg Autriche
* Tufan Hakkial VanPartner by Mercedes-Benz Ofterdingen Allemagne
* Daniel Fuchs DF ADDED VALUE CONCEPS Nürnberg Allemagne
* Paul Klassen KLASSEN-AUTOMOBILE GmbH Minden Allemagne
* Georg Kock KLASSEN-AUTOMOBILE GmbH Minden Allemagne
* Irina Wirsum KLASSEN-AUTOMOBILE GmbH Minden Allemagne
* THE MARTIN AIRCRAFT COMPANY "JET PACK" Saving Human Lives Wigram Nouvelle Zéland
* FINMECCANICA Helicopter Division
* Eddy Herrada MOTOCLAN 202 / ALL BIKE 06 Colomars France
* Bailey Xu APOLLO AUTOMOBIL GmbH Denkendorf Allemagne
* Dirk Möller BRABUS GmbH Bottrop Allemagne
* David de Souza BAC MONACO Jaguar Land Rover Monaco
* CLASSIC CARS MONACO Camaro Corvette Cadillac Monaco
* DONKERVOORT AUTOMOBIELEN Lelystad Hollande
* Gilles Ducloux EFFEFFE CARS FRANCE Paris France
* GEMBALLA GmbH Leonberg Allemagne
* Karsten Gruner GRUNER ENGINEERING & DESIGN GmbH Wolfsburg Allemagne
* Didier Brioland MASERATI MONACO Montecarlo
* Arnaud Nicot LAMBORGHINI Cap d'Ail France
* Andreas Pfeffer GP-SUPERCARS.COM Teisnach Allemagne
* Uli Schwarz HAMANN-MOTOSPORT Lauphein Allemagne
* Fabrizio Merlo VULCANO TITANIUM "ICONA" Turin Italie.
* Stanislaw Hamann LARTE DESIGN GmbH Ratingen Allemagne
* Alexey Semenov LADA NIVA CLASSIC CLUB Moscou Russie
* Eric Lassus LUXUS MONACO Montecarlo
* Christian Farhat LOTUS MONACO MOTORS GROUPE CAVALLARI Monaco
* Charles Delaleu MONSTAKA Mouans-Sartoux France
* Massimiliano Grand NEWTRON ITALIA SRL Rome Italie
* GENTLEMAN CAR SCHELBY AMERICAN INC. Melen Belgique
* Gary Knight SUPERCAR BROKER.COM Londre Angleterre
* Maxim Svetnik TECHINTACTO Dortmund Allemagne
* Matthieu Salaun TESLA MOTORS Chambourcy France
* Steve Whitaker VENGEANCE BY KAHN Bradford Angleterre
* Albert Castaigne BROUGH SUPERIOR MOTORCYCLE Saint Jean France
* Charles Jacob MIDUAL MOTO Angers France
* Tommaso Contri SEGONI SPECIAL Milan Italie