MONACO YACHT SHOW 2017

Communiqué de presse du Monaco Yacht Show 2017
SOURCE : http://www.monacoyachtshow.com/fr/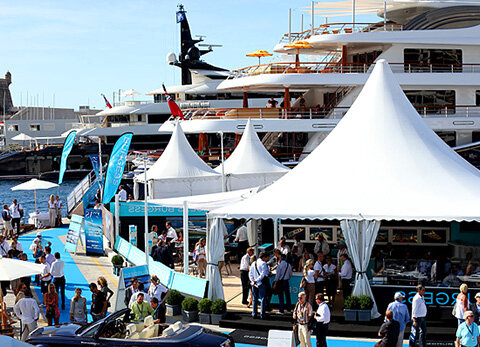 Chaque année, le MYS expose 125 superyachts uniques et exceptionnels construits par les plus grands chantiers navals au monde et accueille les acteurs majeurs du yachting.
En septembre, l'industrie du yachting se réunit exclusivement au MYS où une quarantaine de nouveaux lancements sont dévoilés en première mondiale chaque année.
580 sociétés exposantes et partenaires participent au succès florissant du MYS.
Monaco reste la plus belle vitrine d'exposition pour les décisionnaires du marché, constructeurs de superyachts les plus réputés, designers de yacht récompensés, manufactures de luxe, principales agences de courtage maritime. Une offre d'exposition complétée par les véhicules nautiques de dernière technologie, voitures de luxe et constructeurs d'hélicoptères ou de jets privés.
Le MYS est le premier événement de luxe au monde où les visiteurs peuvent découvrir l'élite du superyachting, dans le cadre glamour de Monaco.
Depuis 1991, le MYS a l'honneur de recevoir la reconnaissance et le soutien de Son Altesse Sérénissime le Prince Albert II de Monaco.
Si le Monaco Yacht Show s'affirme comme un acteur économique et médiatique majeur pour la Principauté de Monaco, il s'inscrit également comme un vecteur important pour soutenir les actions environnementales et médicales du pays.
En soutenant l'Association Monégasque contre les Myopathies (depuis 2001) et la Fondation du Prince Albert II de Monaco (depuis 2010), le MYS entend défendre les valeurs éthiques et humaines revendiquées par ses Organisateurs et le groupe Informa auprès de la communauté de la grande plaisance.
Le Monaco Yacht Show soutient l'Association Monégasque contre les Myopathies depuis sa création en 2001.
L'A.M.M. a été créée par des parents d'enfants atteints de la Myopathie de Duchenne. Sa vocation première : diriger cette pathologie vers une solution thérapeutique et permettre la mise au point rapide d'un médicament. La Myopathie de Duchenne est une maladie génétique rare qui touche les garçons : une naissance sur 3500.
Même si la recherche a beaucoup progressé ces dix dernières années, en particulier avec l'explosion de la génétique et grâce à l'action des associations de malades, il reste encore beaucoup à faire pour mettre au point des thérapeutiques qui permettront de guérir ces enfants. Le Monaco Yacht Show apporte son soutien à l'A.M.M. en lui reversant un don financier chaque année et en co-organisant la vente aux enchères biannuelle Only Watch, dont l'intégralité des fonds est reversée à l'association.
Le 7 novembre 2015 à Genève, la 6ème édition d'Only Watch a collecté 10 450 000 € pour la mise aux enchères de 44 pièces uniques de haute horlogerie spécialement réalisées par les plus grandes manufactures au monde. La prochaine édition d'Only Watch se tiendra en novembre 2017.
Informations sur l'A.M.M.
www.onlywatch.com
LA FONDATION PRINCE ALBERT II DE MONACO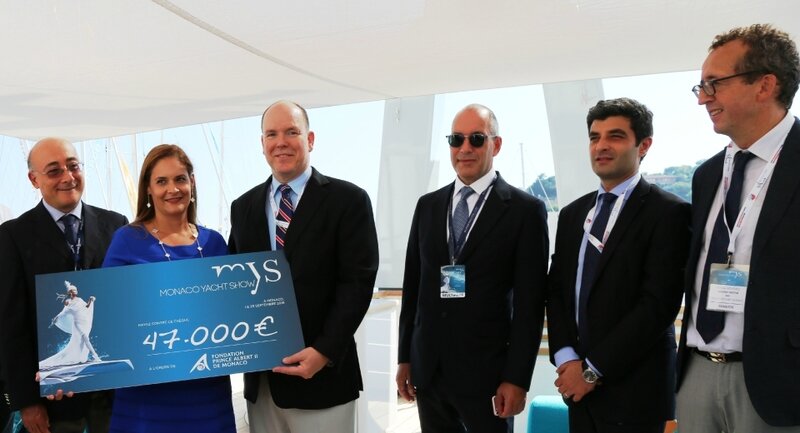 L'objectif est de sensibiliser tous les acteurs du marché du yachting, professionnels et clients, à utiliser préférentiellement des bois certifiés provenant de forêts gérées durablement : un mouvement déjà initié par certains chantiers qui vise à lier la construction et la décoration des yachts à une gestion forestière durable et à des approvisionnements en bois certifié afin de stopper la déforestation.
A l'occasion de la visite officielle de S.A.S le Prince Albert II de Monaco au Monaco Yacht Show, les organisateurs du salon remettent chaque année un don à Sa Fondation pour soutenir le développement du pacte Wood Forever (47 000 € versés en 2016).
« J'ai décidé de créer une Fondation dédiée à la protection de l'environnement et au développement durable (...).
Il s'agit d'un défi planétaire commun qui demande des actions urgentes et concrètes, en réponse à trois grands enjeux environnementaux : le changement climatique, la biodiversité et l'eau. »
S.A.S. le Prince Albert II de Monaco
www.fpa2.com
***********************************************
FRASER
IMMEDIATE RELEASE FRASER AT THE MONACO YACHT SHOW 2017 Monaco, 12th September 2017.
One of the most prestigious events on the global yachting calendar, the Monaco Yacht Show will be taking place from September 27th to September 30th 2017 and will display some of the finest yachts available for sale and charter. The event will see guests, exhibitors and luxury brands from all over the world descend on the Principality to view the yachts on display and Fraser is delighted to announce its impressive line-up comprised of seven stunning superyachts, each one unique in its genre. With two yachts over 70m, two over 50m, two in the +40m range and one sailing yacht, there is something on offer for everyone. 11 yachts have also been confirmed to be on display at anchor.
A winner at the 2017 World Superyacht Awards, M/Y LEGEND is a 77.4m explorer yacht for sale, delivered in 2016 after a 12-month refit at Icon Yachts. She was built for pure fun and adventure, and with a 7,640nm range, certified heli-pad and an ice-breaking hull, she can venture through the world's remotest oceans. She accommodates 26 guests in total luxury offering a wide range of entertainment including a gym, spa, pool, movie theatre and much more.
The 75.50m Oceanco superyacht M/Y ANASTASIA is the perfect life-enhancing yacht, boasting numerous exciting features including a disco with live band stage, cinema and large gymnasium. With accommodation for 12 in six sumptuous staterooms, including a duplex master suite, Sam Sorgiovanni has produced a timeless and exceptional finish on this iconic yacht for sale.
Available for sale and charter, the 56.96m Trinity M/Y LADY SARA is a stunning yacht with an opulent interior design by Evan Marshall. Featuring exquisite stone details throughout she boasts fast cruising speeds and a shallow draft. Having just completed her five-year survey, she is a true masterpiece.
M/Y LATITUDE is a 52m Benetti offered for sale with an elegant art-deco transatlantic style. She features six double staterooms, an Owner stateroom on the main deck with balconies, a full beam sky lounge, an elevator serving all decks and a beach club. Built to Lloyd's & LY2 she is an iconic charter yacht in outstanding condition with a gross tonnage of 812 tons. A standout in the excellent Benetti Golden Bay series, 49.99m M/Y LUMIERE has six staterooms, a light, bright and airy interior, and boasts a fantastic sundeck and garaged tenders. She has undergone significant upgrades to her navigation and communication equipment and many other upgrades including full W6 service on her MTU main engines. Available for sale and charter, she has an excellent charter record.
The 45m M/Y SCOUT is a handsome yacht presented for sale with five staterooms, excellent deck space and a massive sundeck. Her Owner's bridge deck stateroom with two bathrooms and a gym/office is a rarity on a yacht of this size. She is a capable cruising yacht with proven seakeeping characteristics as a result of her Ron Holland design.

42.67m S/Y APHRODITE A is a long-range cruising aluminium sloop built by Vitters with beautiful exterior and interior design by Hoek Designs. She was built like no other for the purpose of extended autonomous cruising, in exceptional safety, comfort and luxury.

The yachts on display at anchor are the 67.5m M/Y ICON, 66.4m M/Y OKTO, 60.40m M/Y TITAN, 56m M/Y ULYSSES, 53.23m M/Y GALAXY OF HAPPINESS, 50m M/Y VICTORIA DEL MAR, 50m M/Y BEATRIX, 49.17m M/Y NASSIMA, 43.61m M/Y LADY DUVERA, 34.01m M/Y CRISS C, and 33.53m S/Y TOTO.

In addition to its exquisite line-up of yachts, Fraser is delighted to have a fleet of Porsche vehicles available to transport guests around the Côte d'Azur to visit yachts throughout the show period. Five courtesy tenders provided by Wajer Wajer, X-Craft and Zeelander will also be available to transport guests around
the show and out to yachts at anchor.
The Fraser client lounge at the Monaco Yacht Club will return this year and is available to clients wishing to visit the yacht show. Fraser clients will be able to enjoy a bespoke designed furniture collection on the terrace provided by luxury outdoor furniture brand Kettal.
The evening of the 28th of September will see the renowned Fraser Captains' Dinner and Awards take place once again at the prestigious Monaco Yacht Club. Over 400 Captains and industry leaders will join the Fraser team to celebrate the end of the summer season and find out who has won the coveted Captain of
the Year Award. The event could not take place without the support of the generous sponsors including:
Ulysse Nardin, Porsche, Admarel who are sponsoring the bar, VSF, Sabrina Monte Carlo, Ujet, BWA, Pantaenius, Port Adriano and Lusben.
Anyone attending the Monaco Yacht Show and wishing to view any of the superyachts in the show or find out more about the superyachts available in the Fraser sales and charter fleets, please contact:

YACHTSALES@FRASERYACHTS.COM.

ABOUT FRASER
Fraser is the largest luxury yacht service provider in the world, with over 150 employees and 15 offices around the globe. Services include yacht sales, charter, yacht management, crew and construction, specialising in yachts over 30m. Fraser is part of the Azimut-Benetti Group, the largest manufacturer of luxury yachts and the world's largest private group in the yachting sector and V.Ships, the largest marine services provider in the world.

For more information on Fraser, please go to: WWW.FRASERYACHTS.COM
FOR FURTHER INFORMATION PLEASE CONTACT:
OLIVIA PASQUALI
MARKETING EXECUTIVE
FRASER WORLDWIDE S.A.M
LE CORONADO
20 AVENUE DE FONTVIEILLE
98000 MONACO
+377 93 100 450
olivia.pasquali@fraseryachts.com
**********************************************************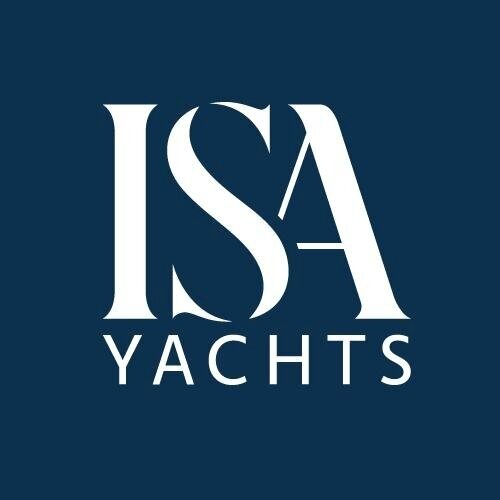 NEW BUILD ISA 65 METRE SUPERYACHT SOLD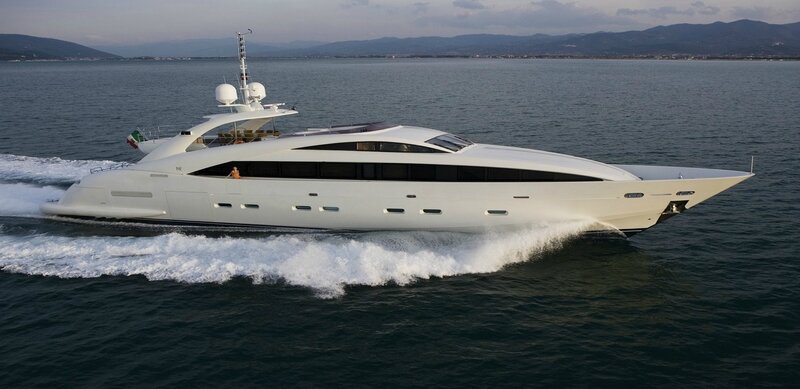 ISA Yachts is delighted to announce the sale of a 65 metre (213 ft) custom new build motoryacht, with Simon Goldsworthy from the Edmiston office in London introducing the Buyer, an existing and very experienced large yacht owner from Europe.

The ISA 65 metre platform that the yacht will be built on is a re-styled and substantially modified evolution of two multi-awarded 63 metre superyachts delivered by ISA Yachts in recent years, namely "Mary Jean II" and "Kolaha".

Enrico Gobbi of Team For Design has designer several ISA models and he and his team are responsible for both the exterior and interior design of this superb yacht. The yacht features a Gross Tonnage of over 1,250 GT and will have a six stateroom arrangement with a 7th convertible cabin and full beam owner's suite located forward on the main deck, and a huge full-beam beach club aft with two side opening transom doors.

Giuseppe Palumbo, CEO of ISA Yachts, says "We are so glad that another experienced yacht Owner chose ISA to build his dream and we have no doubt that this yacht will turn heads in every marina".

Simon Goldsworthy says "From the very first meeting with the new team at ISA it was obvious that the Palumbo Group's new ownership of the ISA shipyard had wrought some very positive changes. With their vast experience in ship refit and strong technical bias, we soon had every confidence that they could produce a superb and high quality Superyacht for us, and this combined with their passion for the project and a straightforward negotiating style meant that the deal, while still complex as these new builds always are, was completed in a very pleasant and positive way."

"This stunning 65 metre motoryacht is the second new build contract signed by ISA Yachts in a month. The market reaction shows that we are on the right track and remain focused to keep the momentum going" says Francesco Carbone, General Manager of ISA Yachts.

Technical Director Gianpaolo Lapenna says "The Owner was deeply involved in the design phase along with his technical team and this yacht is really "his" in every respect. We enjoyed great teamwork with the Buyer's Broker and his technical support and their input along with the shipyard's commitment to quality and improving the existing platform - were the keys to finalising the project both technically and design-wise".

This new 65 meter will be built at the ISA Yachts shipyard in Ancona (Italy) with delivery scheduled in Spring 2021.

The new ISA Alloy 43 meter yacht was sold earlier this month, already under construction, to be delivered in 2019.

Ancona, September 21, 2017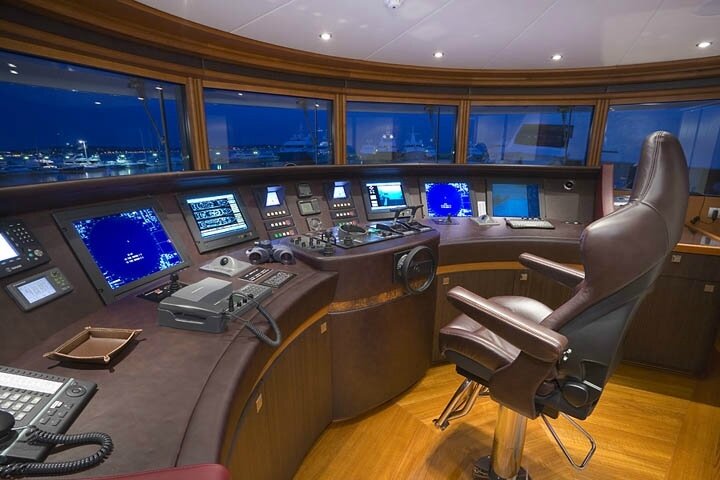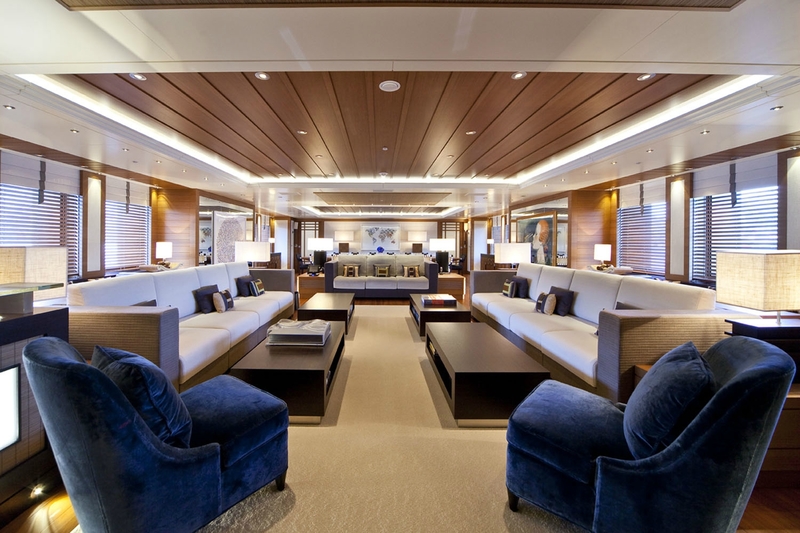 **********************************************************
QUELQUES UNITÉS DE YACHTS EXPOSES AU MONTECARLO YACHT SHOW 2017 EN PRINCIPAUTÉ DANS LE PORT HERCULE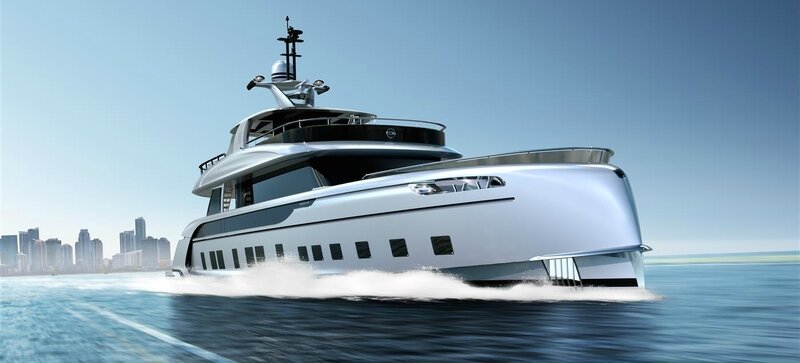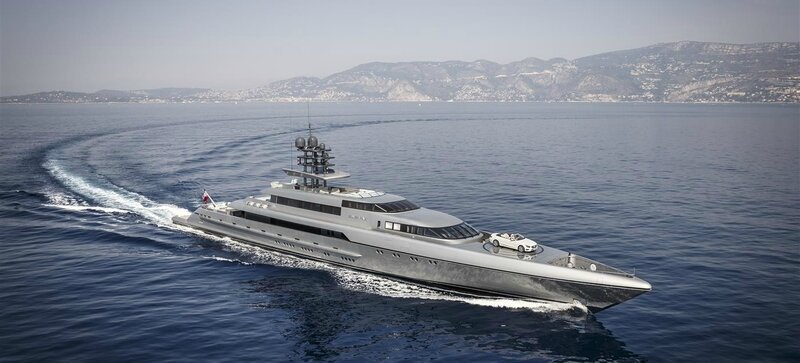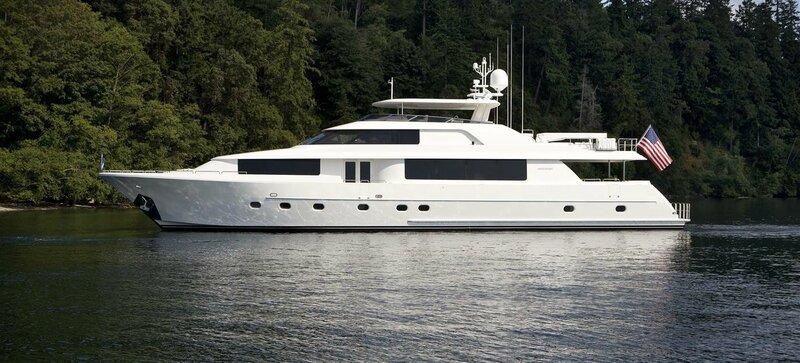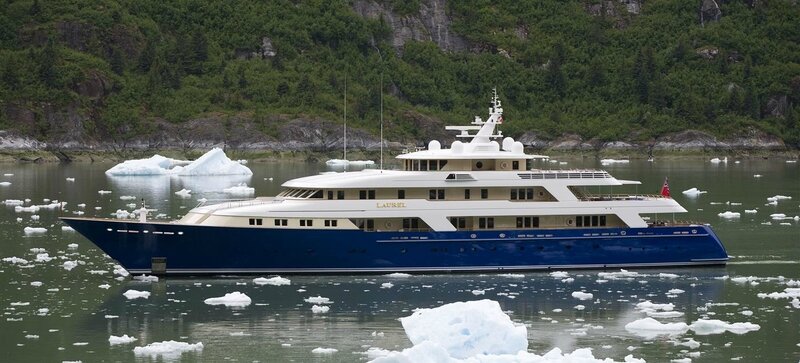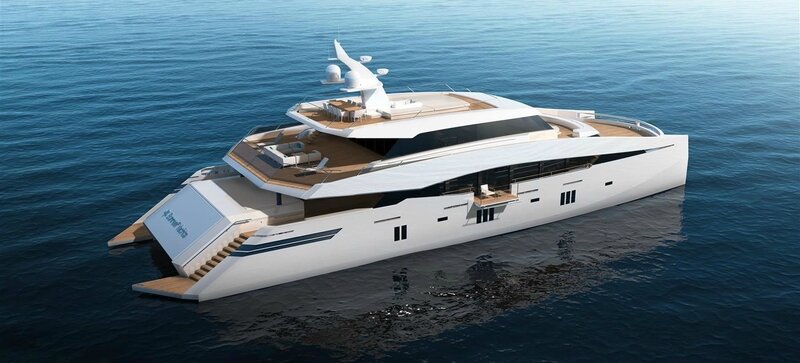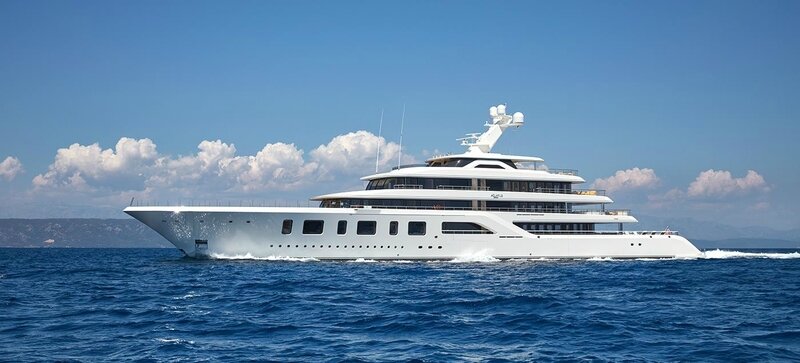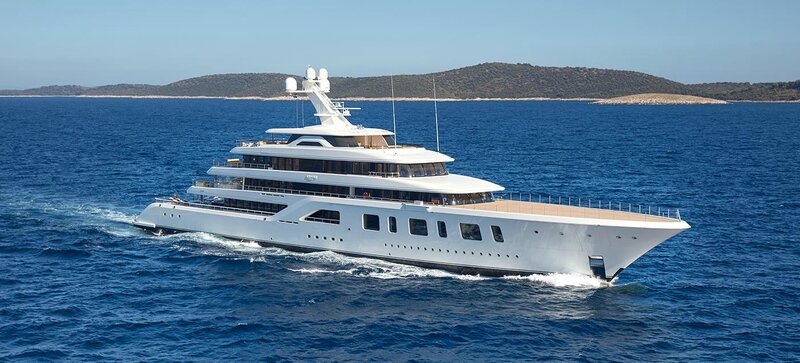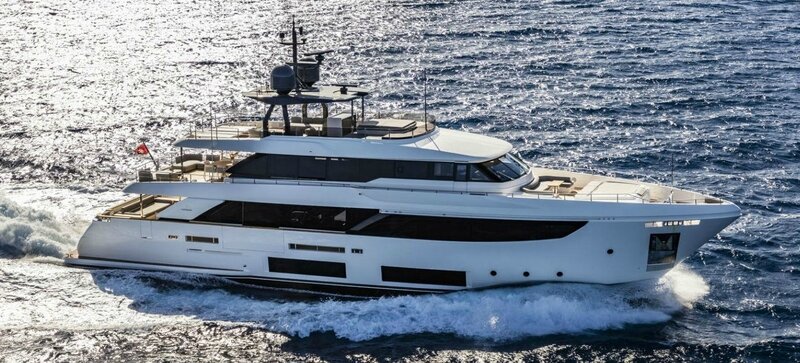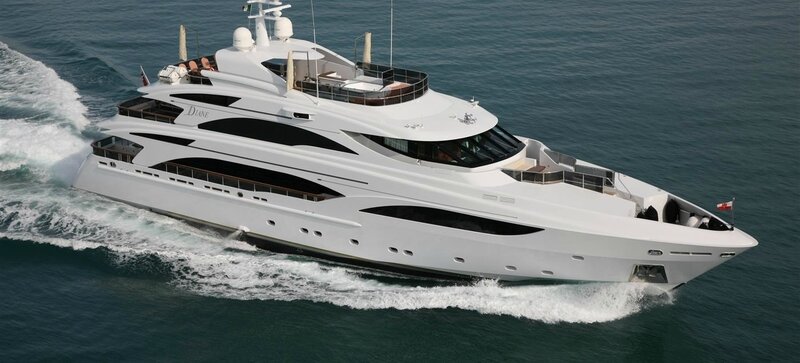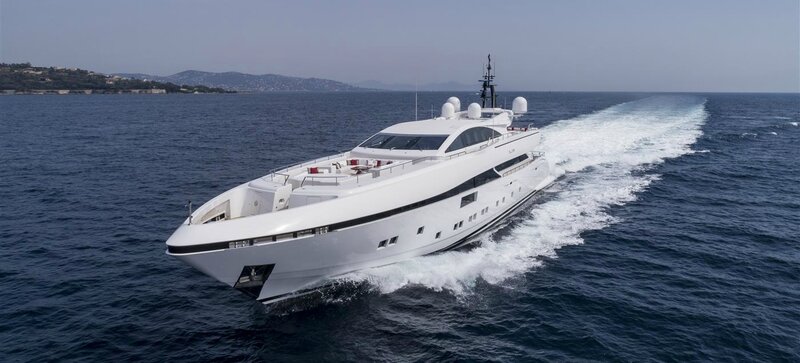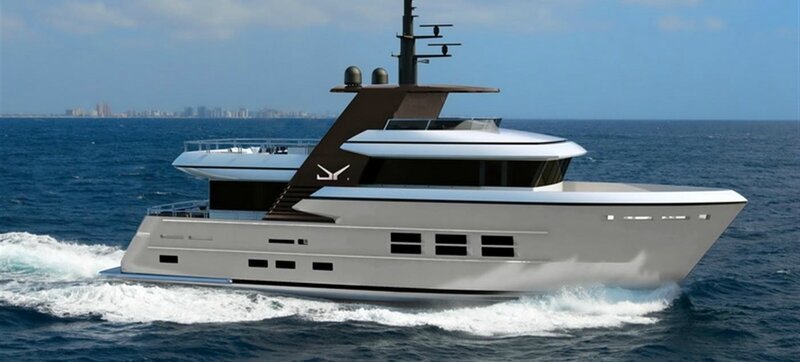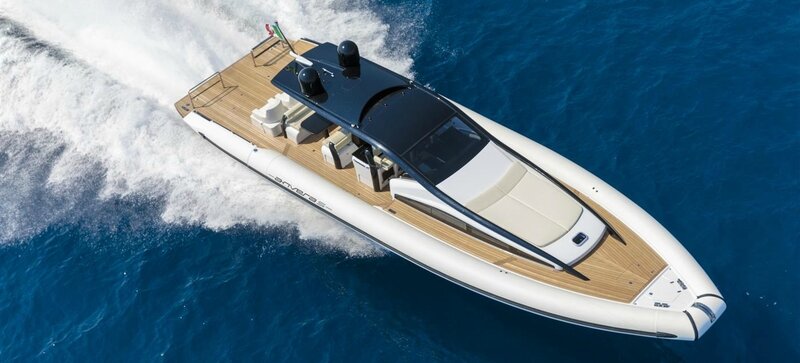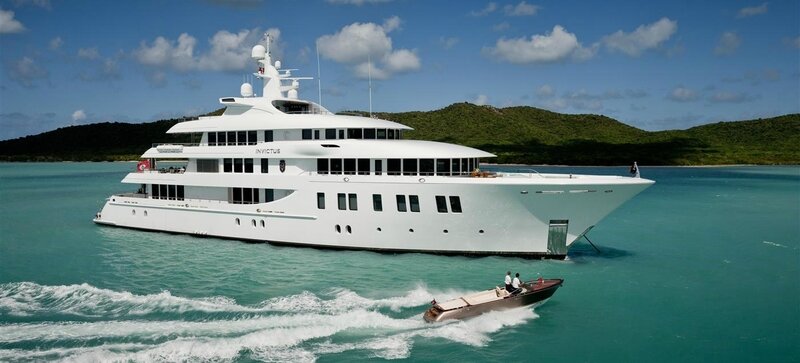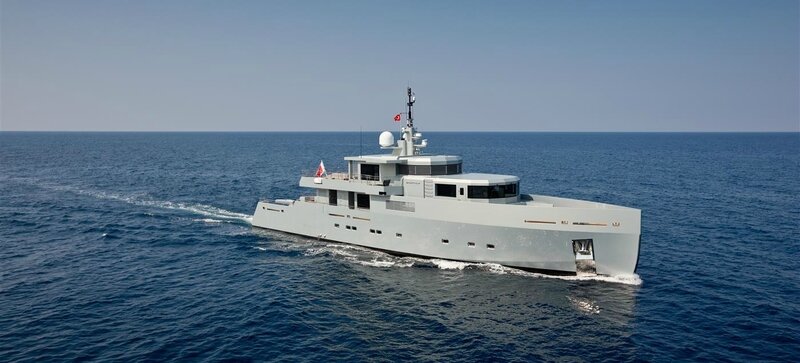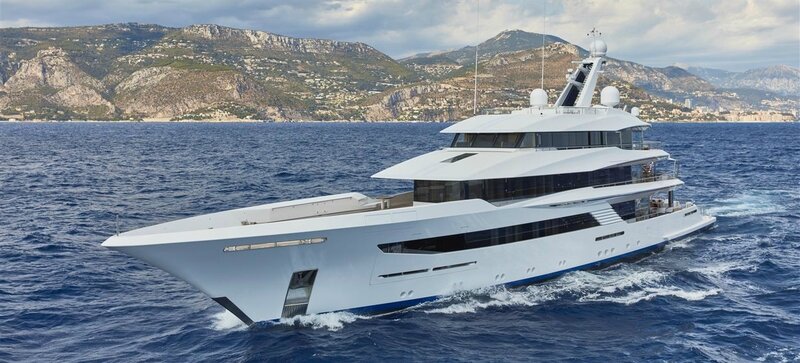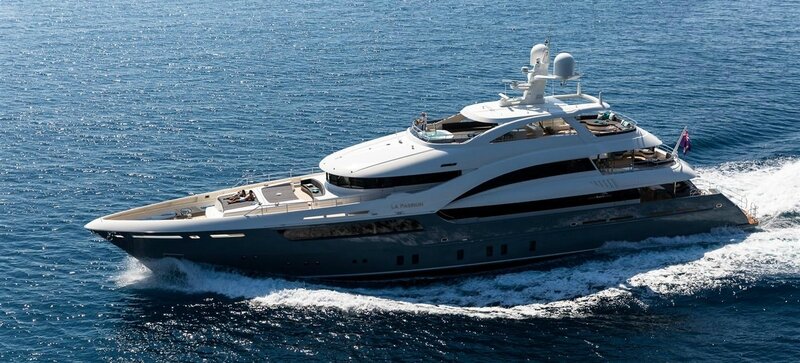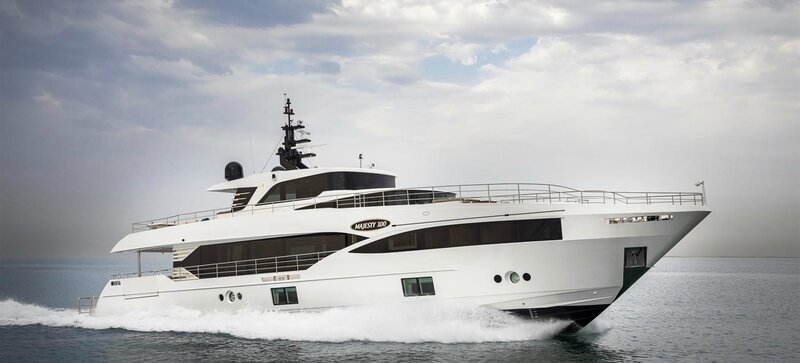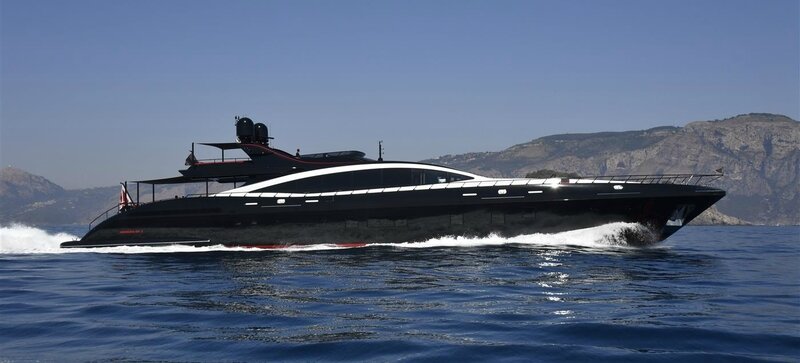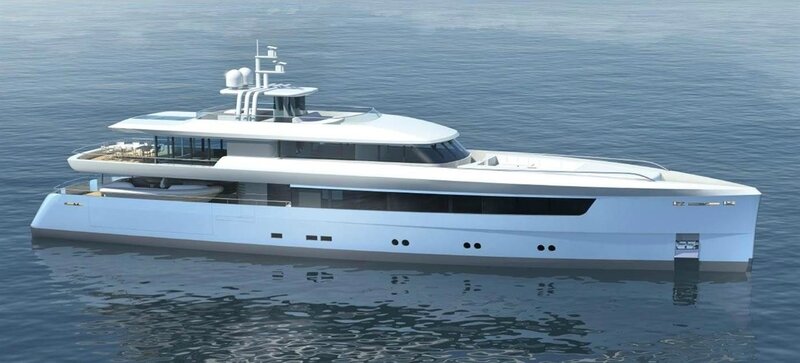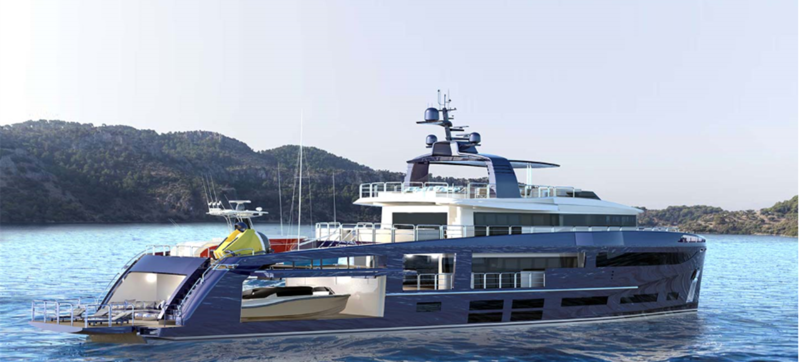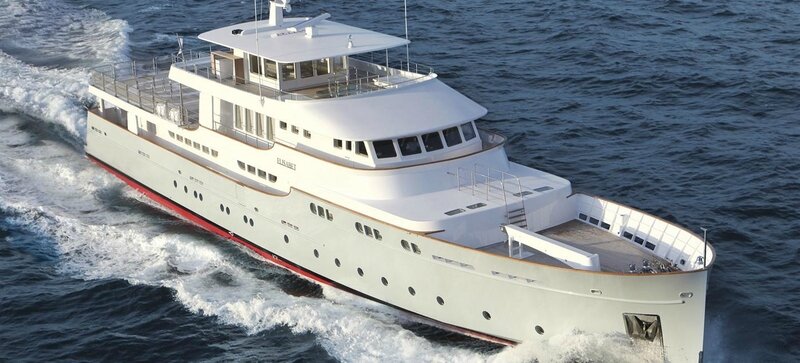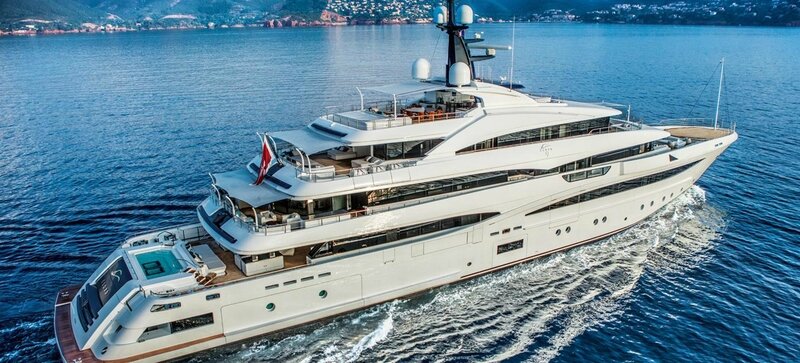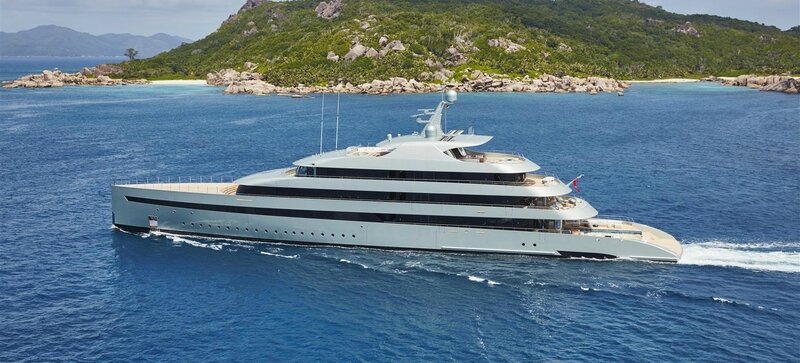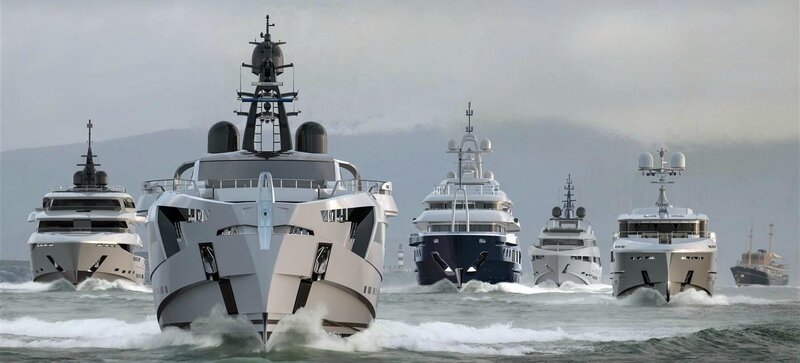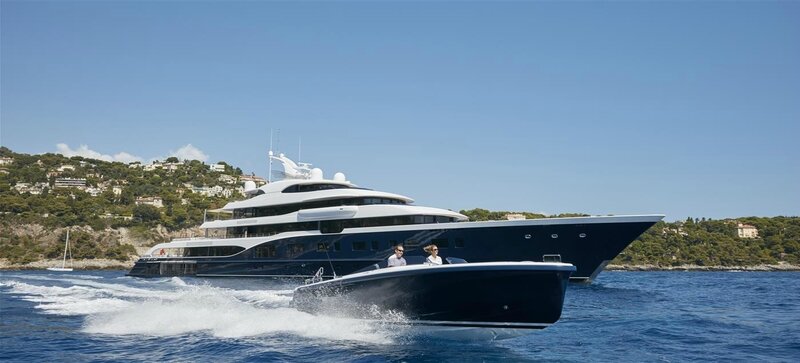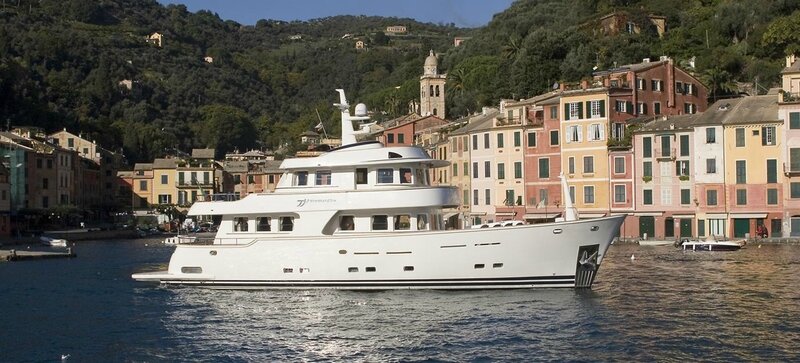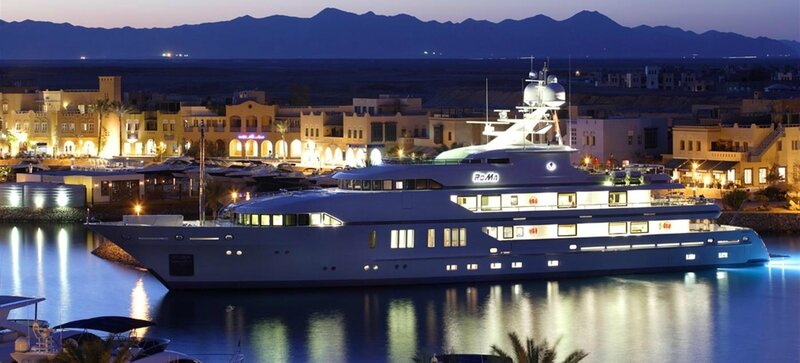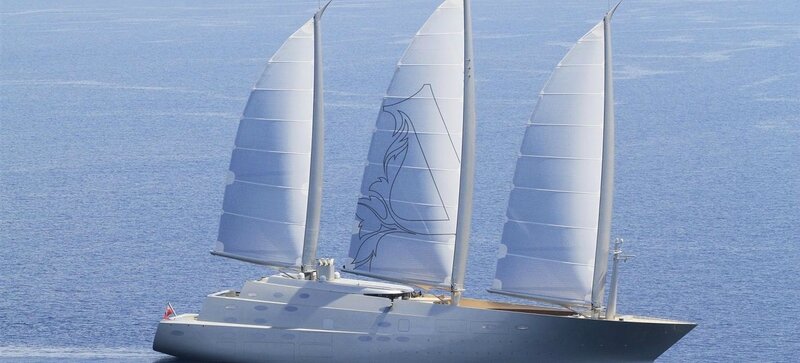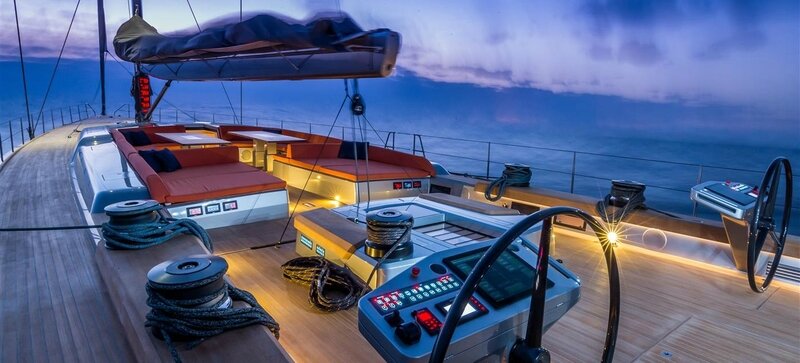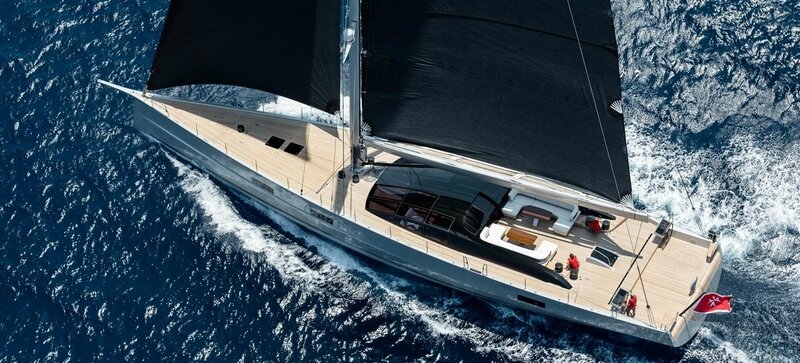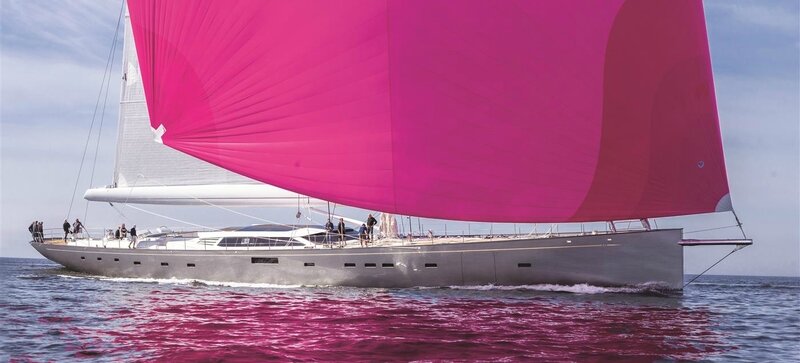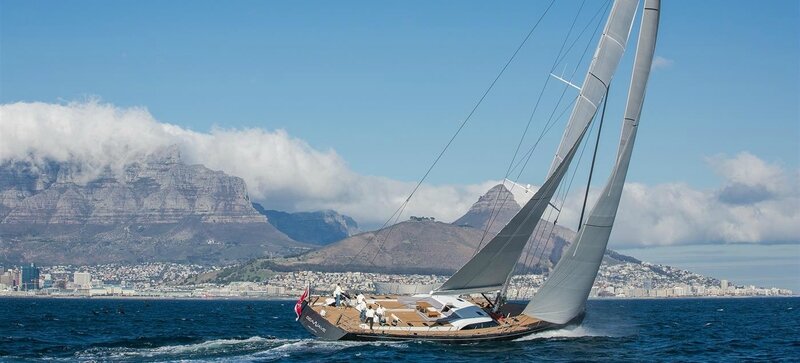 **********************************************************
SALON DU NAUTISME DE LUXE LE MONACO YACHT SHOW 2017
SALON DU NAUTISME DE LUXE LE MONACO YACHT SHOW 2017
Chaque année, le MYS expose 125 superyachts uniques et exceptionnels construits par les plus grands chantiers navals au monde et accueille les acteurs majeurs du yachting. En septembre, l'industrie du yachting se réunit exclusivement au MYS où une quarantaine de nouveaux lancements sont dévoilés en première mondiale chaque année. 580 sociétés exposantes et partenaires participent au succès florissant du MYS. Monaco reste la plus belle vitrine d'exposition pour les décisionnaires du marché, constructeurs de superyachts les plus réputés, designers de yacht récompensés, manufactures de luxe, principales agences de courtage maritime. Une offre d'exposition complétée par les véhicules nautiques de dernière technologie, voitures de luxe et constructeurs d'hélicoptères ou de jets privés. Le MYS est le premier événement de luxe au monde où les visiteurs peuvent découvrir l'élite du superyachting, dans le cadre glamour de Monaco.
PHOTOS AGENCY PRESS INTERNATIONAL DIACONESCO.TV - C.COPYRIGHT - 27.09.2017 MONACO
**********************************************************
Par la présente nous tenons à remercier tout particulièrement les personnes et exposants qui nous ont accueilli chaleureusement sur leur stand lors de notre visite médiatique durant le salon du nautisme de luxe le MONACO YACHT SHOW 2017 en Principauté monégasque, à savoir :
We would like to express our special thanks to the people and exhibitors who welcomed us warmly on their stand during our media visit during the luxury yachting show MONACO YACHT SHOW 2017 in the Principality of Monegasque, namely:
* Erwan GRIMAUD MC-CLIC MONACO
* Alessandro CIOLFI ASEANAUTICA ITALIA
* Alex LEES-BUCKLEY CAMPER & NICHOLSONS MONACO
* Cornelius GERLING EDMISTON MONACO
* Kevin BONNI IYC.COM MONACO
* Mark FARRUGIA MALTA TRANSPORT CENTRE MALTE
* Mark SAVONA MALTA TRANSPORT CENTRE MALTE
* Andy GIFFORD Compagnia Generale TELEMAR Floride USA
* WARSASH SUPERYACHT ACADEMY England UK
* Russ ENGLE ASEA POWER SYSTEM California USA
* Svante BORGENA OCEAN ETY SUPERYACHT Palma de Mallorca Espagne
* SARP YACHTS TURQUIE
* Jennifer HALL PERINI NAVI Viareggio ITALIA
* Tina COLLINS W WEST NAUTICAL Antibes FRANCE
* Jerri MURTAGH W WEST NAUTICAL England UK
* Olga TOPUZIDI W WEST NAUTICAL Royal Yacht Club MOSCOU RUSSIE
* Michael E. BLAKE PALLADIUM TECHNOLOGIES, INC. Florida USA
* Karen DUDDEN-BLAKE PALLADIUM TECHNOLOGIES, INC. Florida USA
* Birgit PRICKER YACHTGLASS Dersum ALLEMAGNE
* Florian NUESSE YACHTGLASS Dersum ALLEMAGNE
* David WESTWOOD TWW YACHTS MONACO
* Jason DUGGAN TWW YACHTS MONACO
* Julia SIMPSON TWW YACHTS MONACO
* Peter TOMPSON TWW YACHTS MONACO
* PALLADIUM TECHNOLOGIES SIMON X USA
* Zach DAVIS MOTOROLA SOLUTIONS HIGHLAND WIRELESS USA Floride
* Harald WEISS DRETTMANN Bremen GERMANY
* Julian MERK MERK & MERK YACHT Tribun CROATIA
***********************************************************************************************